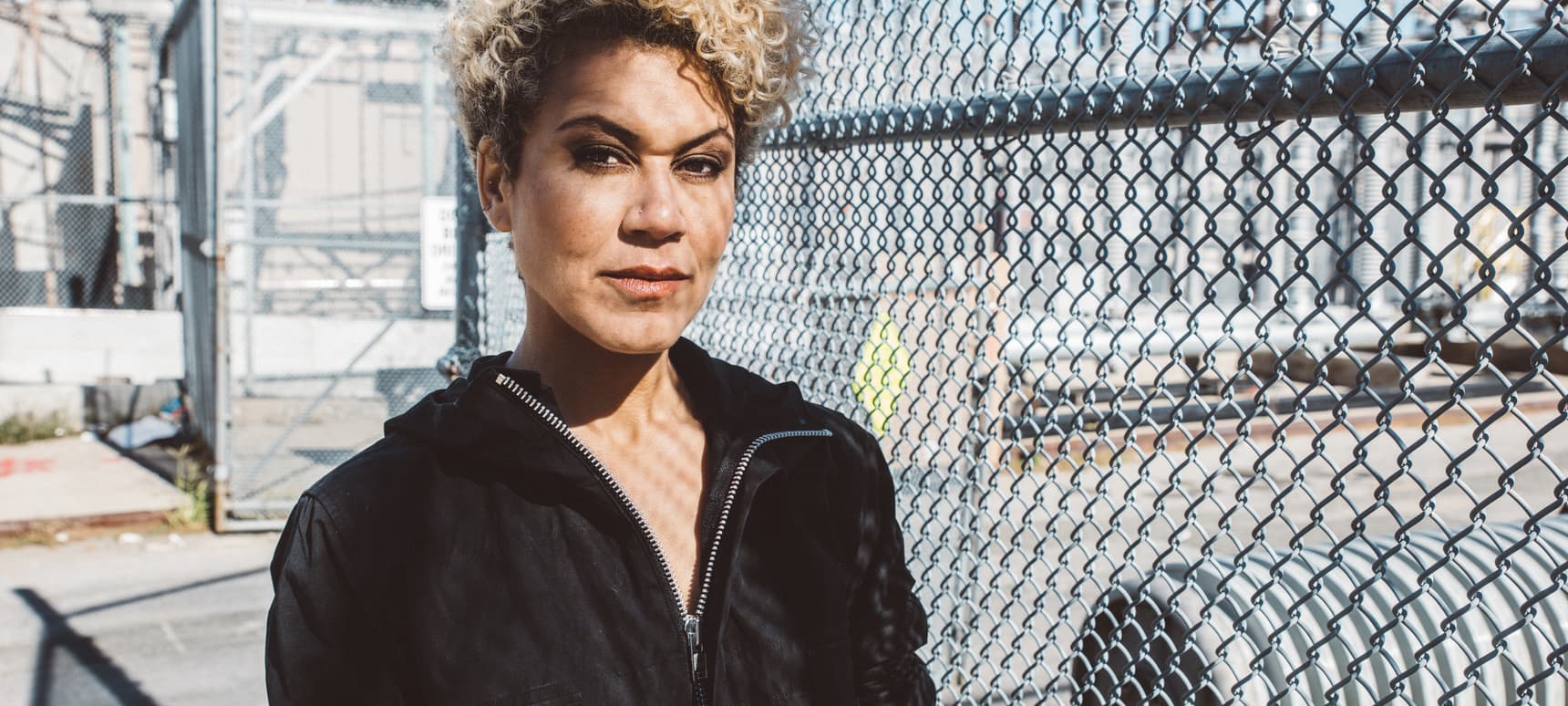 21.03.2019, Words by Felicity Martin
The 10 Best Male Singers, according to Cassy
Following the release of her Teddy Pendergrass remix, Cassy selects the best male crooners of all time...
Growing up in Vienna and raised by an Austrian mother and father from Barbados, Cassy enjoyed a very musical childhood. Jazz musicians like Sun Ra and Archie Shepp used to stay at her parents' B&B when they were in town for festivals – and they left a huge impression on her. Though now firmly established within the dance world, the singer, producer and DJ's wide love of music in all its forms has undoubtedly contributed to her being a cut above the rest.
She's part of a new remix project of Teddy Pendergrass, which arrives alongside a new documentary about the Philadelphia soul singer, where she's reworked his classic 'Only You', alongside re-rubs by Jamie Jones, Damian Lazarus, DJ Pierre, and Francesca Lombardo.
A vocalist herself, Cassy has put together a list of the male crooners that have made the biggest impression on her from throughout history. "Here we have three generations of incredible male singers," she says. "I started from the '80s which is when I consciously started to listen to and appreciate the voice, as well as the music itself."
1. Al Jarreau
"Al Jarreau is one of the most incredible singers ever to have lived. He is actually more of a jazz singer than a singer in general, but he sang pop and had his hits. I had all his albums, and probably still have them somewhere and have listened to every single song he recorded hundreds of times. His voice means the world to me. I saw him in concert a few times together with my dad, these moments I will never forget, and I will cherish for the rest of my life."
2. Al Green
"Al Green was my dad's favourite singer. I listened to him driving in my dad's car, and this is where I listened to a lot of music. We drove from Austria to England in the summers to see all our relatives and those car journeys were golden, all the songs we sang, and we listened to. A huge part of my musical upbringing."
3. Luther Vandross
"My god, how amazing is he??!! David Bowie knew exactly who to ask to be on stage with him when a young Luther was doing backing vocals for him once upon a time. This man is in a league of its own, a smooth and soft genius."
4. James Ingram
"James Ingram is another one from my dad's tapes and summer drives. I didn't really know who he was until I was older and understood that he was one of the most respected vocalists. He died not long ago and really needs a mention. He is a fantastic singer."
5. Teddy Pendergrass
"Again, one from my dad's tapes. His voice is so unique and hot and incredible, so sexy and strong. Love songs galore! I appreciate him more now than I did back then, maybe because I understand the loves song lyrics more in my adult life."
6. Marvin Gaye
"Marvin Gaye was one I listened to the most with my dad because we listened to him over the longest stretch of time, especially the 'Sexual Healing' album. Also, myself later in life. His voice is very distinct, and you immediately recognise it. He almost doesn't need a mention because it goes without saying that he is one of the best male singers of all time."
7. Robert Palmer
"Maybe it's because I am a kid of the '80s and I grew up listening to him, but to me he is one of the most incredible singers ever. His tone of voice is everything, he is an extreme icon. If you're white or black, you'll say he is amazing. He was also a very tortured soul as many genius artists are. One cannot mention enough how important he was."
8. George Michael
"Obviously, a genius. What he did across his career is staggering. Being a super young pop star with Wham! to then convincing people he was a serious artists and not just cheesy pop star. He had so many fazes in his career. Also coming out as gay at a tough time. George really cared about things and he wasn't afraid to speak up. He never felt pressured and walked to his own beat."
9. Bryan Ferry
"Such an iconic singer, and so important to so many women. As a male singer, if you have an appreciation coming from the female fans, it's a very good sign. The way he sings, his tone of voice, a modern '80s pop crooner who oozes sexiness, style and presence all through his voice and that is very rare. He is a role model and so many have tried to be like him."
10. Maxwell
"Maxwell is the next generation. He is still doing albums and working incredibly hard as a singer. Another that oozes sexiness, and a huge sensuality. Again, a reason why he has such a huge female fanbase. I believe it is incredibly important as a male singer to be able to seduce with your voice as it's very unique. You can never listen to enough Maxwell."
Listen to Cassy's Teddy Pendergrass remix (and stream the entire project here):