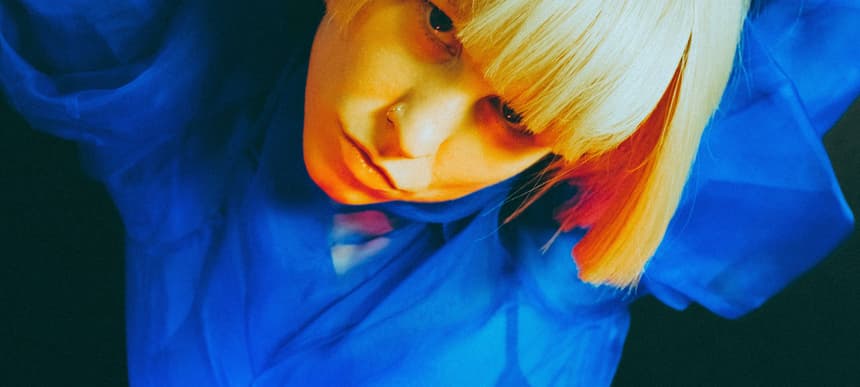 11.03.2019, Words by Felicity Martin
The 10 Best Monster Techno Tracks, according to Volvox
The New York selector reveals her favourite techno record of all time and more over ten storming tracks...
Brooklyn-based Volvox is shaping the present face of techno. Having resided in New York since 2011, she's closely affiliated with Discwoman, and has been a formidable force in the DJing and producing world since 2006. Drawing mainly for industrial tech and acid flavours when she plays, she currently holds down two monthly residencies in New York – JACK DEPT. NYC and UNTER, where she can be found mining the darker edges of the genre.
If there's anyone who knows their mammoth techno tunes, it's Volvox. If you've ever seen her spin you'll know what a fearsome collection she comes armed with, and below she lists her ten favourite techno brain-destroyers that deserve to be run through stacked systems.
1. Underground Resistance – 'Elimination'
"Let's start things off with the fundamentals. In case you don't know, Underground Resistance is the militantly political crew formed by techno godfathers Mike Banks, Jeff Mills and Robert Hood. Released in 1991, to this day this record sounds futuristic AF and is my favourite techno record of all time."
2. X-102 – 'Ground Zero (The Planet)'
"X-102 is another brainchild from the Underground Resistance camp. Their seminal album 'The Rings of Saturn' was released by Tresor in 1992. This track has loads of elements you'll hear copied in techno today, this is the source."
3. Lords of Acid – 'Let's Get High'
"In case you've ever seen Harvey Keitel's cult '90s film 'Bad Lieutenant', this is the insane track playing in the New York nightclub scene. Mixing in breaks with 4/4 kicks this track implores us to "turn on the sweat machine"!"
4. Damon Wild, Tim Taylor – 'Bang the Acid – Rebanged! (Echoplex Remix)'
"This one was a peak of my set at Berghain's infamous New Year's party… the mental acid breakdown just destroys brains everywhere."
5. 999999999 – 'RAVE 4 LOVE'
"Punchy kicks mixed with a classic rave stab lead, this track gets me crazy hyped up!"
6. Bloody Mary – 'Mono'
"Acid expert Bloody Mary serves up a slice of kicking techno released on her own label, Dame Music."
7. Stranger – 'Granaatappel'
"More classic rave-inspired madness over here, pumped up with a distorted hardcore kick drum courtesy of Rotterdam-based DJ/producer Stranger."
8. False Witness – 'Red Curtain Daybreak'
"I've known False Witness since we were both in college and it's so gratifying to see him come into his own as a producer. This new release on NYC based E-Missions label absolutely rips, cruising along at 145 bpm."
9. VTSS – 'Linked'
"Resident DJ of the adventurous Polish party Brutaż, VTSS has recently entered the production game with her debut EP 'Self Will'. This is an artist to watch!"
10. Hobo – 'Whiptrack (Charles Fenckler Interpretation)'
"Who can resist an acid anthem?? The emotive lead line of this track gives me chills every time I play it. Techno that mixes intensity with emotion can be tricky but this track hits just the right notes."
For all of Volvox's upcoming shows, hit this link.
Related: Read 'The 10 Best Live Techno Acts, According to Surgeon'