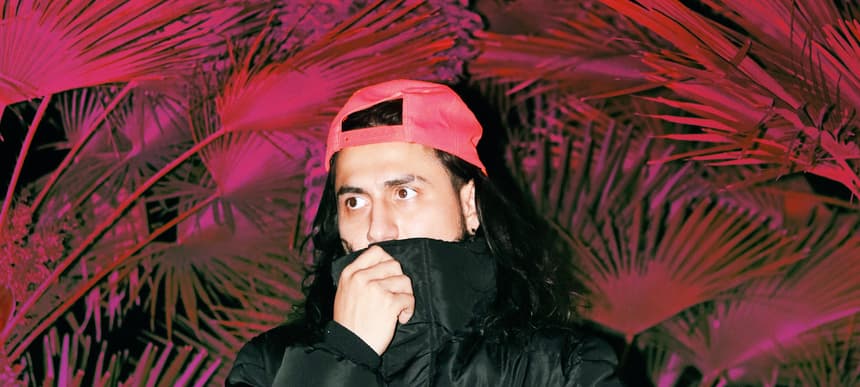 09.10.2019, Words by Felicity Martin
The 10 Best Names In Underground Rap, according to Don Krez
"I know he has the potential to be the next Drake..."
Hailing from Miami, 88rising affiliate Don Krez is the longtime DJ and friend of Joji's, but has plenty more feathers to his cap. He's also a producer, tour manager and talent magpie, and has described himself as the "DJ Khaled of my own music scene" (he means that, we imagine, regarding his A&Ring capabilities rather than shouting "We the best!" over and over).
Having recently been on tour with Rich Brian for his 'The Sailor' album, Don Krez just dropped a joint effort with Joji: 'Breathe', a slice of airy R&B-indebted-rap. The cut features on 88rising's second collaborative album 'Head In The Clouds II' which drops this Friday and, in anticipation of its release, Don Krez guides us through the finest underground rap acts he can see breaking through.
1. Triple One
"This is Triple One from Australia. I believe they're the next big thing and they'll hit the big leagues very soon. Australia has a lot of catching up to do in terms of rap music, but I believe they'll be in the forefront once the likes of Triple One get on the map."
2. Steven Moses
"I have strong feeling about this kid. He has the look, the flow, the right beat choice… Once he gets the right team and focuses in on the sound, he has the full package. I hope to see him hit the peak – he's a rockstar."
3. Shakewell
"Shakewell is a ticking time bomb. I give him a couple months before he releases that one single that'll take him to the big leagues. His aesthetic, lyrics and music videos all make him untouchable. I can't wait to see him become a monster in this game."
4. Germ
"Germ definitely has a crazy fan base. A cult leader, his flow can't be copied or mimicked. He has his own way of delivering his message while destroying each beat he chooses – the process of a rare legendary rapper is in the making. Loved by so many, Germ is on the verge of taking the throne."
5. Emotional Xan
"Emotional Xan is different in so many ways – his look, haircut, the way he dresses… He gives every listener the shock factor because he sounds nothing like he looks, yet he's one of the greatest from Texas – releasing banger after banger. He's up next."
6. Danny Towers
"He's long overdue; Danny's been in the game for years and has developed relationships with the greatest artists out, while keeping a low profile. His songs speak for itself, the game has been waiting for a rapper like him – nicest dude you'll ever meet but he's definitely not a person to cross. You'll never be disappointed on any song you hear of his."
7. Andre Da Tippa
"Andre Da Tippa is a Miami native. He can rap in English and Spanish, but he has decided to master the reggaeton and dembow sound. Every single track he has dropped this year have been certified hits – from flow, to beat choice, to bridges, this man is the full package."
8. Killstation
"Killstation is the greatest musician I've ever heard. He's a visionary… part of what separates him from other rappers is that he produces his own beats."
9. J.I.
"J.I. is the next big thing! He has a young following which is growing with him on the daily. He can sing and rap over any beat choice, and he's got hits in the vault and released. I know he has the potential to be the next Drake."
10. Channel Tres
"Channel Tres is such a different artist! He makes the funkiest songs I've ever heard – each track makes you want to get up and jam out. He's doing something that hasn't been done yet and is dominating his lane, excited to see what's in store for him in the near future."
Read our interview with Channel Tres
Listen to Joji & Don Krez's 'Breathe':
88rising's 'Head in the Clouds II' is out on October 11th 2019 – pre-order it here.
Follow Dummy's curated playlists on Spotify: Next Hype: The Best New Music, Brand New, Electronics, Rap Drill & Grime and Bedroom Pop.