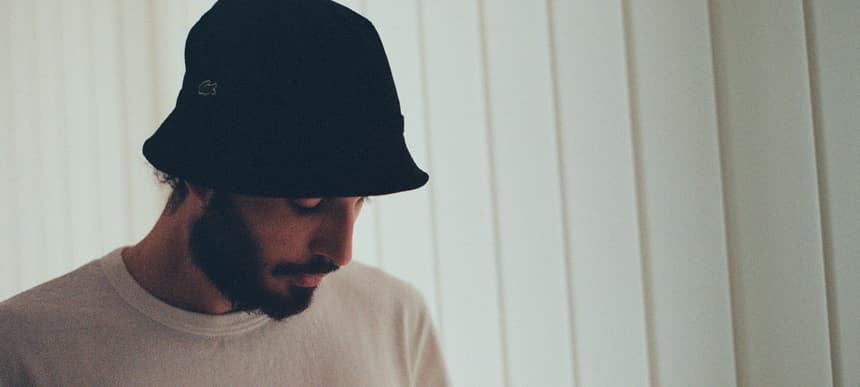 09.07.2019, Words by Felicity Martin
The 10 Best Nightmares On Wax Tracks, according to Folamour
"Nightmares On Wax always finds ways of making every feature worthwhile..."
Few artists have made their mark on electronic music like Nightmares On Wax. Leeds native George Evelyn formed the N.O.W project in 1988 alongside John Halnon and Kevin "Boywonder" Harper, in the midst of a scene teeming with hip-hop and b-boy culture. Releasing their first album, 'A Word of Science: The First and Final Chapter' jointly, Evelyn decided to pursue the project alone. One of the original pioneers of downtempo and trip-hop production that rose to the fore in the early 1990s, N.O.W has continued to add to his vast catalogue until this day, contributing a 'Back To Mine' album earlier this year.
Burgeoning French house and disco producer Folamour has taken the knife to Nightmares on Wax's 'Gotta Smile', delving deep into the textural qualities of the original and coating it in a funky, danceable sheen. A huge fan of N.O.W's work, we asked Folamour to guide us through the cuts that have made the biggest impression on him and impact on his own production.
1. Nightmares On Wax – 'Nights Introlude' [from 'Smokers Delight']
"I always love Nightmares On Wax's albums intros, always sensitive and immediately brings the listener into his universe. This one is no different with beautiful strings and those jammed instruments layering into a dope groove."
2. Nightmares On Wax feat Children Of Zeus & Layfullstop – 'Fear of a Flat Planet' [from 'Back To Mine']
"Everyone featured here are adding vibes, all blending together to make it a superb mix of neo-soul and hip-hop. Nightmares On Wax always finds ways of making every feature worthwhile."
3. Nightmares On Wax – 'Calling' [from 'Thoughts So…']
"Beautiful strings as usual, almost a spring night soundtrack to me. With subtle elements, the track takes the time to develop and offer all the emotions the strings carry."
4. Nightmares On Wax – 'What I'm Feelin (Good)' [from 'Smokers Delight']
"Lot of respect for all these artists taking hip-hop to something more jazzy in terms of drums and elements and it's exactly what we've got here for me, a hip-hop track played by jazz musicians!"
5. Nightmares On Wax – 'BBH (Bongo-Brk-Haven)' [from 'Mind Elevation']
"We never talked about it but I always felt 'Mind Elevation' was a more experimental album than the others and I like it for that aspect, new sounds and vibes. This track perfectly represents that to me, a long intro, various chords and everything blending together for the end, all through an unexpected drum groove."
6. Nightmares On Wax – 'Damn' [from 'In A Space Outta Sound']
"Classic Nightmares On Wax here, dope jazz infused instrumental hip-hop track. I especially like the different harmonies between the funk guitar and the Indian lead. The R&B vocals entering at the middle are turning everything into something else."
7. Nightmares On Wax – 'Da Feelin' [from 'Thoughts So…']
"Great funk groove pushed even further by the crowd noises, even though it was recorded in a studio, everything sounds live here. I love that the track doesn't need huge changes to stay interesting, the groove is rolling smoothly throughout."
8. Nightmares On Wax – 'So Here We Are' [from 'Feelin Good']
"Not much to say, this is beautiful. Layers of elements coming and leaving throughout, real emotional vibes right here!"
9. Nightmares On Wax – 'Shape The Future' [from 'Shape The Future']
"The deep harmonies in this one, carried by those upbeat jazz drums and dub bass, are really making all the work. But when the voices come in, the listener instantly understands what was the real meaning of this song."
10. Nightmares On Wax – 'Give Thx' [from 'Feelin Good']
"I couldn't do my Top 10 favourite N.O.W tracks without an uplifting funk and gospel-infused song! Instant smiles for everyone."
Stream Folamour's remix of 'Gotta Smile':