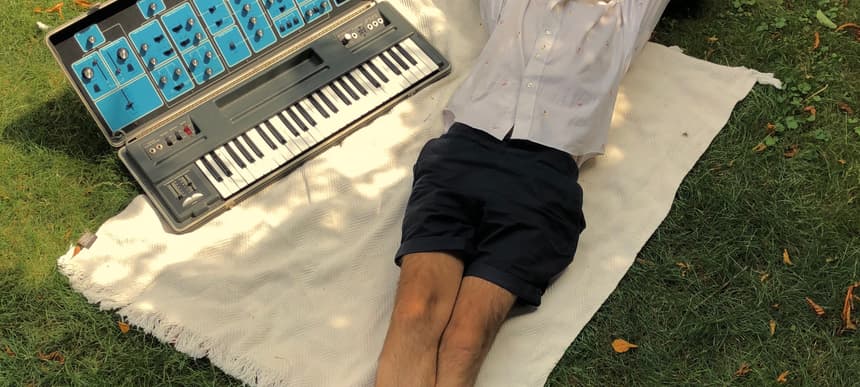 07.01.2019, Words by Felicity Martin
The 10 Best Obscure French Disco Records, according to Yuksek
The Partyfine boss dusts off some lesser-known French disco cuts from his personal catalogue...
Seasoned producer and Partyfine label boss Yuksek is someone responsible for keeping French disco's joyous spirit alive. Having sprung from the same fertile electronic scene as Daft Punk and Justice and become a remixer-in-demand to some of the biggest artists in the world, Pierre-Alexandre Busson has an undiminished energy when it comes to disco.
Ahead of 'Partyfine vol.4: Danse Dans Le Noir' dropping this month – a compilation that showcases what the label is dropping in 2019 and outlines the genre's continuing appeal in the present day, the Parisian producer uncovers his ten favourite obscure French disco records.
—
1. Paul Martin – 'Le troublant témoignage de Paul Martin'
"French actor Jean-Pierre Castaldi wrote a few love songs in the '70s. This one is a story, spoken, about a girl with orange eyes…"
2. Over Drive – 'Lady Jones'
"Obscure French combo – they only produced three tracks. English words with a very terrible French accent. Some kind of bizarre classic, not sure if I really like it :)"
3. Marc Chantereau – 'Gibraltar'
"Famous musician from the '70s and '80s – he was part of the bands Voyage and Arpadys. He wrote that song about a bad guy who dances in the dark and wears a black leather jacket…"
4. Maya – 'Lait de Coco'
"Tropical disco song, this one is some kind of '80s French lover classic, even if it was a bit outdated when released in '87."
5. Jackie Esam – 'Movin''
"Somewhere between Tom Tom Club and Chic with a crazy bassline, basic lyrics and deep groove."
6. Spacial & Co – 'Exotic Guide'
"This one is an electronic disco trip, arpeggios everywhere, strange harmonics and weird funky leads. Space disco for drug lovers."
7. Arpadys – 'Stone Roller'
"Arpadys are French pioneers of the space disco scene. Together with Voyage (they have some members in common) and Space they created that typical French sound, mixing classic disco bass and fat drums together with trippy melodies and arpeggios."
8. Pierre Bachelet – 'Hors piste'
"Space disco, Ceronne-like, this track was the music from a really popular movie called «les bronzés font du ski» but most of the people don't know that the composer is a famous French singer in a very depressive, dramatic style, really far from that disco vibe."
9. John Ozila – 'Funky Boogie'
"This song is a kind of hypnotic afro/space/disco track, super linear with a few African lyrics."
10. Droids – 'Shanti dance, pt1'
"Some kind of post-disco, Kraftwerk disco tracks like this one have been compiled on the excellent «Cosmic machine» compilation by Uncle O release a couple of years ago."
'Partyfine vol.4: Danse Dans Le Noir' is out January 18th 2019 on Partyfine.