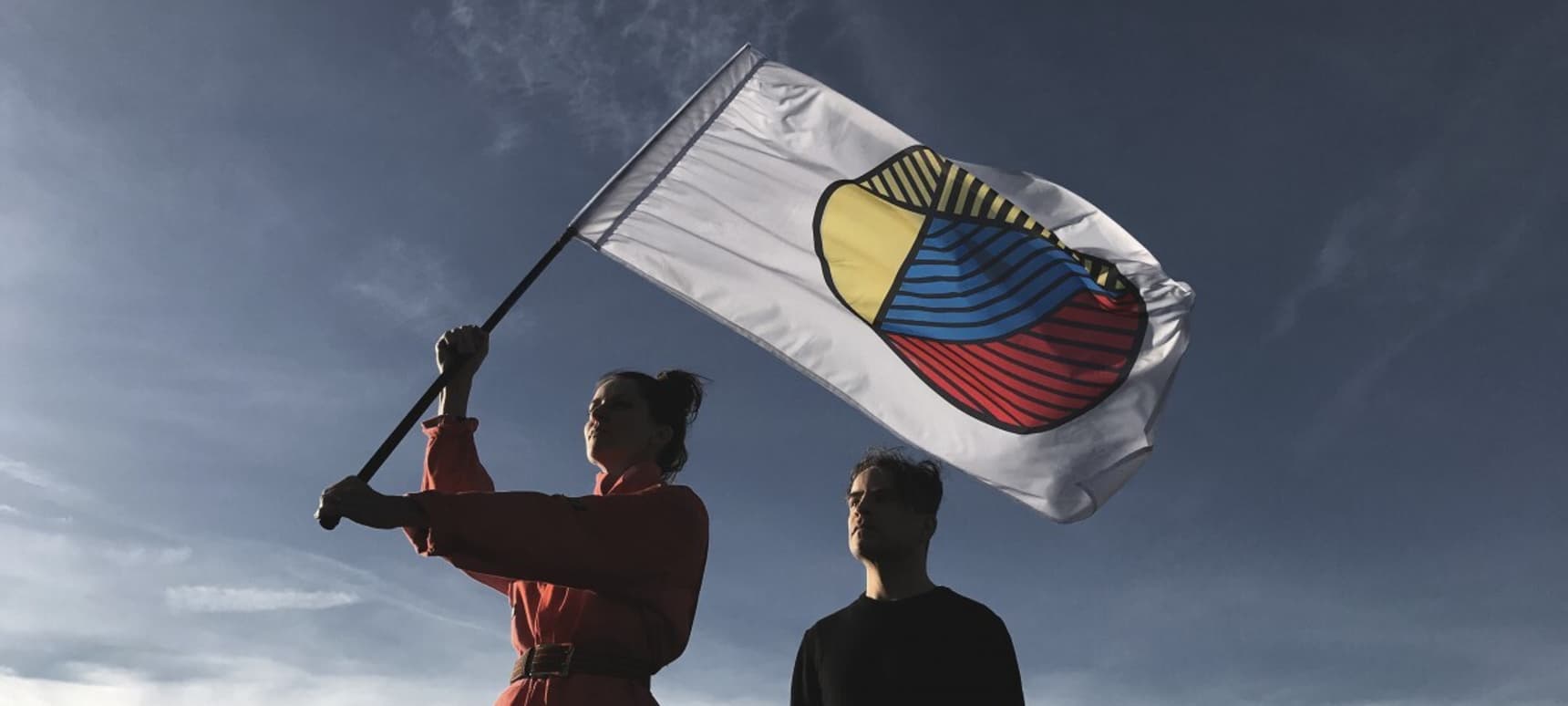 03.03.2017, Words by dummymag
10 Best Optimo Music Cuts according to The Golden Filter
Dummy has been friends with The Golden Filter for a long time. Back in 2010 we released their electro pop banger 'Solid Gold' on our fledgling Dummy Records label and a beautiful relationship was born. Seven years later and the London dwelling American/Australian duo (Stephen and Penelope) have released their second full length album 'Still // Alone'. Divided into two distinct halves the album explores their club instincts with 'Still' but also flexes their pop muscles with 'Alone' making it their most complete musical statement yet.
In their own words: "Defining genres is annoying. It's become a running joke with us, following which genre we get put in when we release something, cause it's usually unexpected, often wrong, and always different between shops. We have always listened to a lot of different kinds of music without really thinking of what genre it might fall into, and we also make music that has sometimes been hard to categorize, likely due to what we listen to. Optimo Music shares that lovely problem too, which is why we reached out to JD Twitch in the first place. Here is a list of 10 of Stephen's Optimo Music favourites, in no particular order."
Chris Carter – Interloop
As a teen in high school, I was scrawling TG all over my notebooks and putting Chris & Cosey's 'October Love Song' on love themed mixed tapes (and still doing that, actually). Chris's various projects have been a massive influence on our music, and music in general. Interloop sounds a bit like a beatless demo version of 'Hot On The Heels of Love', which is one of the best songs ever.
Golden Teacher – Like A Hawk
We get asked about Golden Teacher a lot cause our names are 4 letters different from each other, and the Optimo connection. The comparisons end there, though as we sound nothing alike. Golden Teacher's rhythms are truly amazing and the dubbed out vocals and acid bass on 'Like A Hawk' are so, so good. Everything they've ever done is great.
Pussy Mothers – Skirt
We played live with Pussy Mothers in Glasgow a couple of months ago and they were so good. Very free in their use of drum machines and vocals, and super energetic live. This EP is amazing. 'Skirt' is so beautifully odd.
Whilst – Untitled From North Africa
I don't know anything about Whilst. But the sax in this track is the best. Free jazz vibes. I want a saxophone.
Underspreche – In Turbine
We like Underspreche a lot. They're from Italy, but we met them in Glasgow.
This track is like an interlude on the album to trance out to. Unassuming but powerful.
Felizol & The Boy – Tina Weymouth
Bonus points for name-dropping Tina Weymouth in a track. More sax. Really cool vibes.
Boot & Tax – Dancin
More music from Italy. This track works so well on the dancefloor. So simple until the disorienting arpeggiators happen. It's great fun for Penelope and I watching people move with the arp in a club. Try it.
Rita Furstenhof – Hadron Collider
Described as "pure trance" and it really is. But not the 'genre'. It's a bit like when I had Astronomy class at 7 am in college, looking up at the solar system wondering if I was awake yet.
Junto Club – SGC
Sometimes I think a lot about how some of Joy Division tried to get Ian Curtis to sing more like Frank Sinatra, but it ended up sounding more like Elvis. When you channel Elvis, it always works – just ask Suicide. This track is great!
Fatal Microbes – Violence Grows
Honey Bane at 14 on vocals, and all kinds of brilliance here. I only heard this for the first time about two years ago… I guess it didn't make it to Ohio in 1979. Absolute love for this.
The Golden Filter 'Still // Alone' is out now. Stream it/buy it below: