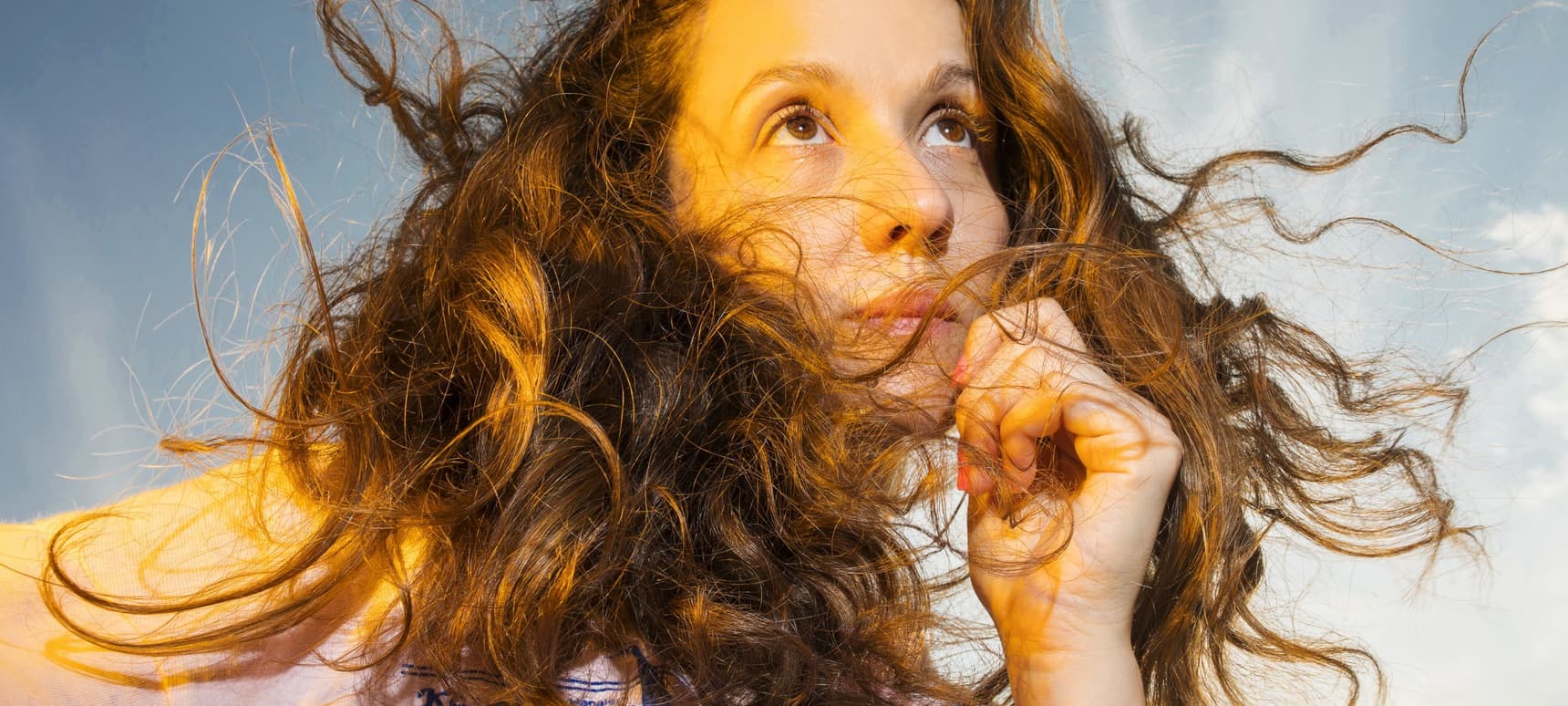 06.07.2020, Words by Felicity Martin
The 10 Best Pop Song Hooks, according to Jessy Lanza
"I'll be out for a walk or eating cereal and I have to go back and listen to the song again."
If there's one element that can make any track become a chart-smashing hit, it's the hook. A musical idea – a short riff, passage or phrase – it's the part of the song that worms its way into your head and never allows you to forget it. Jessy Lanza is an artist who appreciates a good hook – although operating within the world of underground electronic music, her sound demonstrates a sensibility for strong pop songwriting, set against future-facing techno and dance sonics.
With her forthcoming third album set to come out at the end of the month via Hyperdub, 'All The Time', second single 'Face' is the perfect example of her setting shimmering pop vocals against boundary-pushing production. Many of the songs on the album are the result of experiments with modular and semi-modular equipment, including the Mother-32, the DFAM and the Moog Sirin (read about the gear that made her first album, 'Oh No', here). With this in mind, we asked Jessy Lanza to run us through her ten favourite hooks in pop songs, which you can read through below.
1. Patrice Rushen – 'Haven't You Heard'
"I can't help but dance when Patrice Rushen delivers the chorus on 'Haven't you Heard'. When she asks, "Haven't you heard?" I'm already excited and by the time she sings the response of, "I'm loo -king – for you," I'm freaking out."
2. Sister Sledge – 'Thinking Of You'
"I hear two hooks in this song, one in Nile Rodgers guitar riff in the intro and the second in the chorus: "I'm thinking of you and the things you do to me, that makes me love you, now I'm living in ecstasy". It's a perfect combination of lyrics and rhythm and melody. The hook is like a grown up nursery rhyme."
3. Rihanna – 'Work'
"Rihanna delivers the chorus of "Work, work work work, work" so effortlessly. The repetition of 'work' is simple but she brings a magic quality to the chorus where it sounds like the melody has always existed and I'll never be able to forget it."
4. Prefab Sprout – 'Wild Horses'
"I love a hook that incorporates an octave jump. When Paddy Mcaloon emphasises the lyric "wild horses" with his falsetto I'm in tears."
5. Abra – 'Pull Up'
"The synth lines that come in during the chorus of 'Pull Up' start dancing through my head at unexpected times. I'll be out for a walk or eating cereal and I'll hear Abra's voice sing that sweet and sad melody of the chorus and I have to go back and listen to the song again."
6. Haruomi Hosono – 'Sports Men'
"I saw Haruomi Hosono perform a version of this song with a rockabilly band and I was really impressed with how the song was completely transformed stylistically but the hook shone through like a beacon."
7. Playboi Carti – 'Lean 4 Real ft. Skepta'
"The opening chords and bass line of 'Lean 4 Real' get stuck in my head as much as the chorus of the song does. I find myself humming the melody all the time."
8. Dreezy – 'Ecstasy ft Jeremih'
"I love when songwriters play with syllables to make a really catchy hook. I love hearing Dreezy and Jeremih sing that same catchy melody in the chorus back and forth."
9. Blue Magic – 'Look Me up'
"The hook in this song is the confluence of perfect melody and syllabic rhythm. Ted Mills' delivery is the icing on the cake with his hopeful falsetto singing the heartbreaking lyrics of the chorus: "Whenever you're down, look me up.""
10. Fleetwood Mac – 'Over my Head'
"These lyrics and chords are so simple but when Christie McVie sings the melody: "I'm over my head, but it sure feels nice," I feel the sentiment of that lyric very deeply."
Watch the video for Jessy Lanza's 'Face':