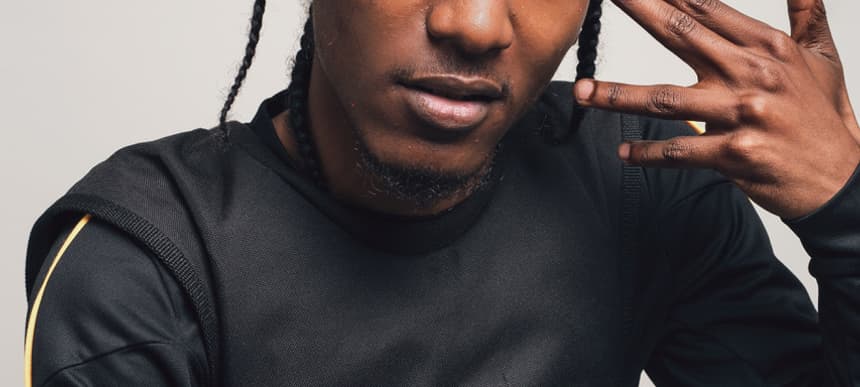 15.03.2019, Words by Felicity Martin
The 10 Best Road Rap Tracks, according to Little Torment
"I wake up and play this every day, like a prayer"
South London lyricist Little Torment has steadily been working to make an indelible stamp on the scene. A household name within road rap (with his 2013 debut project 'Behind Closed Doors' now hailed as a classic within the genre), he's more recently been bursting out of those underground constraints, enjoying a successful 2018 that's seen him rack up impressive streaming numbers.
This month, he'll drop the third in his 'Behind Closed Doors' series, a keenly-awaited project. As someone with his ear firmly to the ground, we invited the road rapper to list the finest rap cuts to emerge from the streets.
1. Potter Payper – 'Purple Rain'
"Living this street life is mad and Potter painted the picture perfect on a beat that makes you just want to hug your kid! Lol."
2. Rimzee ft. Pak-man – 'Everyday'
"I wake up and play this every day, like a prayer a religious person might say every morning. 'All I think about is hustling' in the book keeps u driven to succeed!"
3. Corleone – 'Poor Little Rich Kid ft. Snap Capone'
"Snap and Co painted the picture well in this one, 'Poor Little Rich Kid' is a very very good way to brand someone in the streets doing well for themselves. The oxymoron is hard-hitting."
4. Corleone x Young Adz – 'Medellin'
"Banging rap song with a sick melody from Young Adz… street tales plus a melody, you can't really go wrong."
5. Vile Greeze – 'F These N*****'
"This song's energy was out of this world – basically stating 'forget anyone that isn't with you or supporting you or attempting to better themselves'."
6. CS – Behind Barz freestyle
"Street tales recorded live off the top of the head.. can't go wrong. CS got a way of making us see his life through his music."
7. K Trap – 'A to B'
"Lol, I listen to this song a lot. It means a lot. I appreciate K Trap for this one."
8. Asco – Straight Drops 1-3
"I gotta just say 1-3 because they come as one, probably one of the best series to come from a UK rapper besides Rapman's 'Shiro's Story'."
9. Fredo – 'They Ain't 100'
"Undeniably a hit for the streets… simple flow, hard-hitting beat, eye candy… can't go wrong."
10. Skrapz ft. Monique Laws – 'Facts'
"Skrapz NEVER says some dumb shit. I feel like he's a good role model for someone coming from a similar background as himself. I respect how he unapologetically says things the majority may not agree with."
Listen to Little Torment's 'Skatin':
Related: Read 'The 10 Best UK Drill Tracks, according to 67'