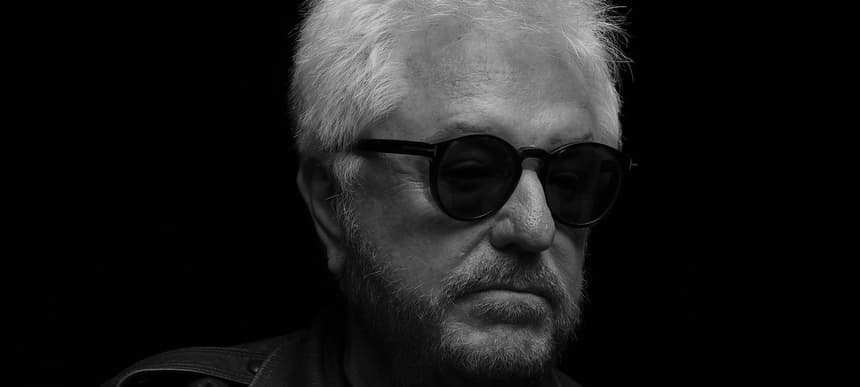 08.10.2019, Words by Felicity Martin
The 10 Best Songs With An Environmental Message, according to Cerrone
"How can we so badly harm what we should love? We shouldn't be messing up nature!"
Today marks the start of a two-week protest by climate activists Extinction Rebellion, and with increasing demand for the government to take action, musicians have also been using their platforms to voice their concerns. Disco legend and dance music pioneer Cerrone is one of these. He's been outspoken about climate change for over 40 years, with his best-known work to date, 'Supernature', revolving around these themes.
Ahead of a new album planned for early next year – his first entirely instrumental LP – Cerrone has just shared a track with a stark climate change message, 'The Impact', which samples the words of English primatologist and anthropologist Dr. Jane Goodall: "Every single day we make some impact on the planet. We haven't inherited this planet from our parents, we've borrowed it from our children. If we get together, then we can start to heal some of the scars that we've inflicted." Below, Cerrone picks out his favourite tracks that tackle the harm we're doing to our planet, from Marvin Gaye to Jamiroquai.
1. Michael Jackson – 'Earth Song'
"A beautiful track, full of emotion, that Michael and only he could render, with his own word and cries. Beautifully underlined with a video that shows an evocation of the scars of the earth, with an uncanny beauty.
2. Kraftwerk – 'Radioactivity'
"I've been a huge fan of Kraftwerk for decades. They were an inspiration for 'Supernature'. 'Radioactivity', especially in its modern live version, blends the unique Kraftwerk synthesiser sounds and melodies with an alarming ambience, that serves the message perfectly."
3. Cerrone – 'Supernature'
"Since the 1970s I was feeling concerned by the bad treatment inflicted on our planet. How can we so badly harm what we should love? We shouldn't be messing up nature! With this track, I wanted to make a sort of warning, inspired by the film The Island Of Dr. Moreau, that I had just seen. The lyrics by Lene Lovich and the androgynous voice of Kay Gardner brought to life the idea I had in my mind."
4. Jamiroquai – 'Virtual Insanity'
"Jamiroquai makes the perfect demonstration with his great talent and voice that even with funk music, you can deliver a strong message. And this one is a great groovy track!"
5. Marvin Gaye – 'Mercy, Mercy Me'
"Definitely one of the most beautiful songs about ecology by the wonderful Marvin Gaye. It's a deep call for awareness and attention for our planet."
6. Jean-Michel Jarre – 'Oxygene part IV'
"The title itself was already very evocative. I remember this stunning cover with this earth revealing a human skull; very strong visual indeed! The album is excellent and it is a timeless classic!"
7. Vangelis – 'Theme from Antartica'
"Vangelis has always been a talented composer, and with this soundtrack to the beautiful film by Kuruhara, he delivers a powerful score, admirably blending incredible images of the beauty of Antartica with a story full of poetry."
8. Enigma – 'Return To Innocence'
"A nice way to wish we could go back, as suggested in the video. Returning to innocence and live in harmony in our world. The ethnic vocals used in this track are absolutely gorgeous!"
9. Charles Aznavour – 'La Terre Meurt'
"This song by the great Charles Aznavour is not as famous as most of his classics, however, the lyrics and the Cuban feel to this track are really great, I love it!"
10. Hanz Zimmer & Lisa Gerrard – 'Now We Are Free'
"One of the soundtracks that transported me the most! To me, it has the actual dimension of how I see and consider our planet."
Watch the video for Cerrone's 'The Impact':
Read next: The 10 Best Activists in Music, according to Blond:ish.