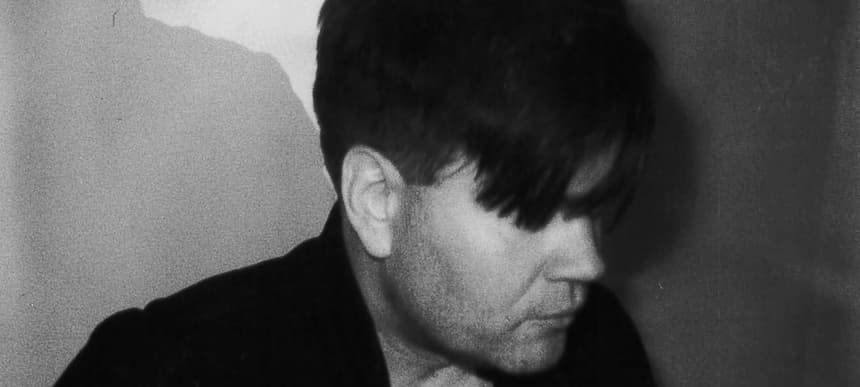 17.09.2019, Words by Felicity Martin
The 10 Best Tracks For Autumn, according to Trentemøller
"It's the perfect time to isolate myself in my studio and dive into the music..."
The nights are starting to draw in, it's the latter end of September, and autumn is officially upon us. It's a season that suits some people's music more than others, with music typically that revolves around lush, rich sounds perfect for this period of time.
One fan of the leaf-heavy season is Anders Trentemøller, whose own productions often boast the kind of melodic moments and atmospheric soundscapes that befit this time of year. The Danish composer is about to release 'Obverse', his fifth album proper and three years on from 'Fixion' with the first taste, 'Try A Little', evoking dream-pop stylings punctured by grand electronic soundscapes. As someone who enjoys hibernating in his studio during these times, Trentemøller reveals the ten tracks that, for him, suit this time of year.
1. Grouper – 'We've All Gone To Sleep'
"Autumn is for me the time for thoughtfulness and introversion and and Grouper/Liz Harris's ghostly voice is to me the essence of this. I love how the vocals are buried in lots of reverb and in a dreamy way they are nearly an instrument in the music rather than being an upfront vocal. It somehow creates space for thoughts in the music."
2. Tropic Of Cancer – 'Awake'
"Tropic of Cancer were supporting us at some shows in USA at our latest Fixion tour. I think their kind of "cold" vibe, their dark atmosphere really is the sound of rainy days, candles inside and yeah… their music describes this time of the year quite accurately."
3. Jan Johansson – 'Visa från Rättvik'
"Jan Johansson's music has always followed me. I love his jazzy take on old Swedish folk music. Old Scandinavian folk music always had this very melancholic and "blue" vibe to it, so Jan Johansson on vinyl is a must every autumn and winter!"
4. Trentemøller – 'November'
"This one I made a late November night, there was a storm outside and the rain was hitting the window. I tried to capture that feeling somehow in this track. Both the drama but also the loneliness."
5. Neil Young – 'Harvest Moon'
"This one is of course obvious, just a classic, really fantastic song that's so strong. Nothing more to say, it's just so beautiful."
6. Atlas Sound – 'It Rained'
"Love the sound on this song, again it somehow hits me with this melancholic acoustic guitar and Bradford Cox's mesmerising voice. I remember I had this in my headphones taking a long walk at the beach last year in late October. I like to walk in the nature and just let the music be there with me in the moment whenever I need some inspiration or just a break from everything."
7. The Cure – 'The Same Deep Water As You'
"I have always been a huge fan of The Cure and a huge fan of autumn, my favourite time of the year. I always get inspired by the vibe, the light, the colours, the rain, the wind in the trees… it's the perfect time to isolate myself in my studio and dive into the music! The Cure's music really fits this vibe so perfectly I feel."
8. Nick Drake – 'River Man'
"I don't really think that the lyrics in a song necessarily has to have a direct link to autumn to be an "autumn song ". One of those songs is 'River Man' by Nick Drake. It's from the fantastic album 'Five Leaves Left', an album I never get tired of. I think it's so intimate, it feels like Drake is singing and playing his guitar just next right to you, and his music touches me every time I put it on."
9. Nico – 'The Fairest Of The Seasons'
"Nico is just such an icon. Love the "coldness" of her voice with this clear German accent. It somehow feels very personal and much more honest that she doesn't do any real phrasings when she sings. Again, an artist that I often put on in the autumn and winter time, to me a perfect companion in those long dark days and nights."
10. The Cure – 'All Cats Are Grey'
"Again, The Cure are just the perfect music to listen to all year, but especially in the fall and winter. Just love the synth chords and the ghostly drums on this. It's hypnotic drive. It's always instant goosebumps hearing this tune!"
Follow Dummy's curated playlists on Spotify: Next Hype: The Best New Music, Brand New, Electronics, Rap Drill & Grime and Bedroom Pop.