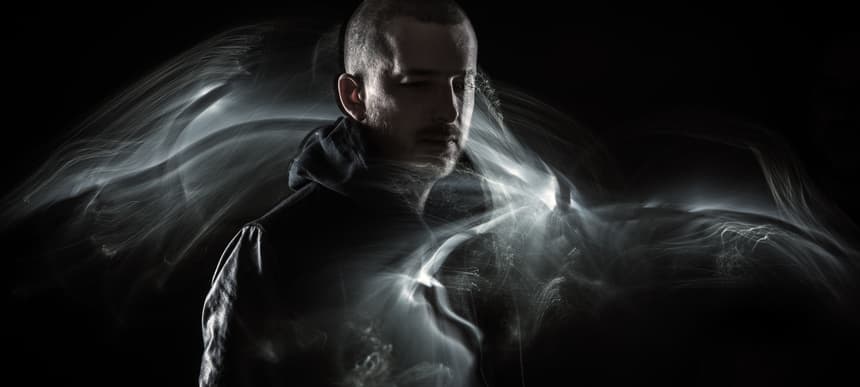 01.11.2019, Words by Felicity Martin
The 10 Best Tracks with Powerful Political Samples, according to Throwing Snow
"I love everything about this, from the message and anger to the accidental humour..."
With the state of global politics looking as dire as it is right now, this topic often makes an easy target for musicians to launch their ammunition at. Ross Tones, also known as Throwing Snow, however, is approaching the Brexit debate from a different angle. His EP 'The Death of Pragmatism', released today, centres around the polarisation of political discourse at the moment. "Although a staunch remainer I do empathise with certain views from the leavers (particularly Common Agricultural Policy) and believe the framing of the debate is causing the fragmentation," he explains. "This level of complexity cannot be compressed in to a simple yes/no question, there is no winner. I have no voice other than my music so please indulge my cathartic response."
Timed to coincide with what was going to be the United Kingdom's scheduled exit from the EU, the four-track EP finds him venting his frustration on the situation through the various track names, each articulating a different viewpoint on the debate. Aligning with the theme of music tackling politics, Tones has put together a list of his favourite tracks that sample powerful political messages. "I was inspired by the recent Greta Thunberg/Fatboy Slim mashup (although I prefer the Swedish Death Metal version) to make a list of ten records that feature speeches, vox pops or monologues in order to make a point," he says.
1. Minuteman – 'Spoken Word Piece'
"This perfectly sums up themes in Jonathan Haidt's book The Righteous Mind, after which the second track on my EP is named."
2. Godspeed You! Black Emperor – 'BBF3'
"I love everything about this, from the message and anger to the accidental humour. From Wikipedia: 'The song title 'BBF3' refers to the vox pop interviewee going by the name of 'Blaise Bailey Finnegan III', whose eccentric ramblings form the core of the song. Finnegan recites a poem which he claims to have written himself. The poem is, in fact, mostly composed of lyrics from the song 'Virus' by Iron Maiden that was written by their then-vocalist, Blaze Bayley.'"
3. Dub Syndicate ft. Dr Pablo – 'No Alternative but to Fight'
"A genius subversion of Margaret Thatcher's 1985 speech from the Tory Party Conference."
4. Coldcut (and the guilty party) – 'Re:volution'
"Coldcut's 2001 track shows that nothing has changed. It samples the news and headlines of a 'spin' heavy era: 'The Lunatics have taken control'."
5. Index For Potential Suicide – Death Toll Confirmed
"Christian Slater's monologue in Heathers makes for an amazing intro. I have no idea what happened to this band but the name is worrying."
6. DJ 6666 feat ILLEGALS – 'Welcome to the Shit Generation'
"I couldn't say where Alec Empire sampled this from, but it and the music drown you in a sense of dystopia and malaise."
7. Chewy Benson – 'The Existential C-Hip S-Hop'
"Chewy is a great lad and in my opinion a true northern wordsmith. Wandering through his mind is always a pleasure because every meandering corner is haiku-like."
8. Quadrophonia – 'Wave of the Future'
"A nice excuse to shoehorn this '90s banger in because JFK's Report on Berlin speech is featured."
9. LTJ Bukem – 'Horizons'
"Couldn't leave this list without featuring 'Horizons' which samples Maya Angelou at Bill Clinton's inauguration in 1993."
10. Greta Thunberg sings Swedish Death Metal
"And finally that Death Metal version of the Thunberg speech."
Throwing Snow's 'The Death of Pragmatism' is out now via Houndstooth – stream/purchase it here.