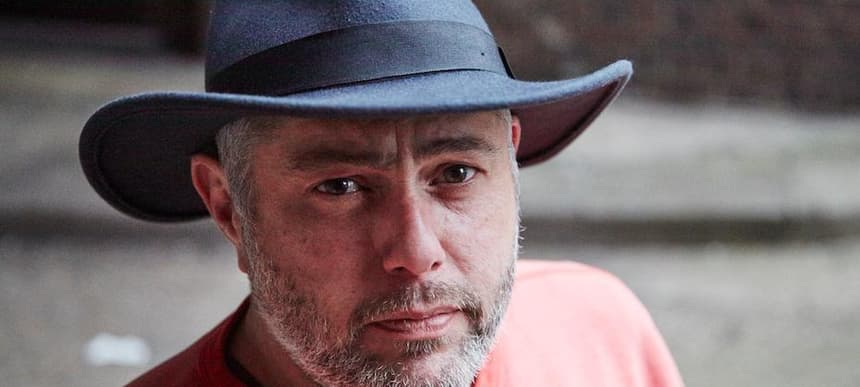 16.03.2017, Words by dummymag
10 Best Tracks That Gave Birth To The London Tech House Sound according to Terry Francis
Terry Francis has been a resident at London's Fabric for 17 years which might be one reason why he's only just released his first album – he's been busy. Essentially it's an album comprised of Terry's previous vinyl-only EPs on Hallucination Limited from 2003, alongside three unreleased tracks made around the time of the Change EP that was first released in 2005. In his own words Together is the "sound of cinematic, Detroit-inspired soundscapes atop bass-heavy, house-fueled rhythms." Sounds perfect.
Street Side Boyz – 'I Wanna Be With You' (Master C&J mix)
Terry Francis: "I liked a lot of Master C&J stuff but this was one of my favorites in a warehouse loud."
No Smoke – 'Kora Kora'
"The loop in this track was ripped several times, but this track out of London was my favourite and still sounds great."
Callisto – 'Get House'
"This track stayed in my box for so long, had so many great moments to this track."
E-Dancer – 'World Of Deep'
"This track was around at the early days of Wiggle and Heart And Soul parties and it stood out at the time, a real dark grinder of a track."
Klik Klak – 'Saxclubbing'
"On a similar tip to E-Dancer, big bass line etc. Was a stand-out tune and sounded massive on a system."
LFO vs. FUSE – 'Loop' (FUSE mix)
"Great collaboration of some top producers. Where techno met house and sounded great on a system. Stayed in my box for years."
Three Generations – 'Get It Off'
"A little short inside cut early track on this Atlantic Records 12" from Kerry Chandler. Lovely, raw house track."
Virgo – 'In A Vision'
"Great track off a great LP. Timeless!"
Chris Korda – 'Save The Planet Kill Yourself'
"Bit of a character this dude. Organizing human flesh eating stunts and advocates non-procreation?"
The Suburban Knight – 'The Art Of Stalking'
"Moody classic."
Together was released on Hallucienda on March 10th