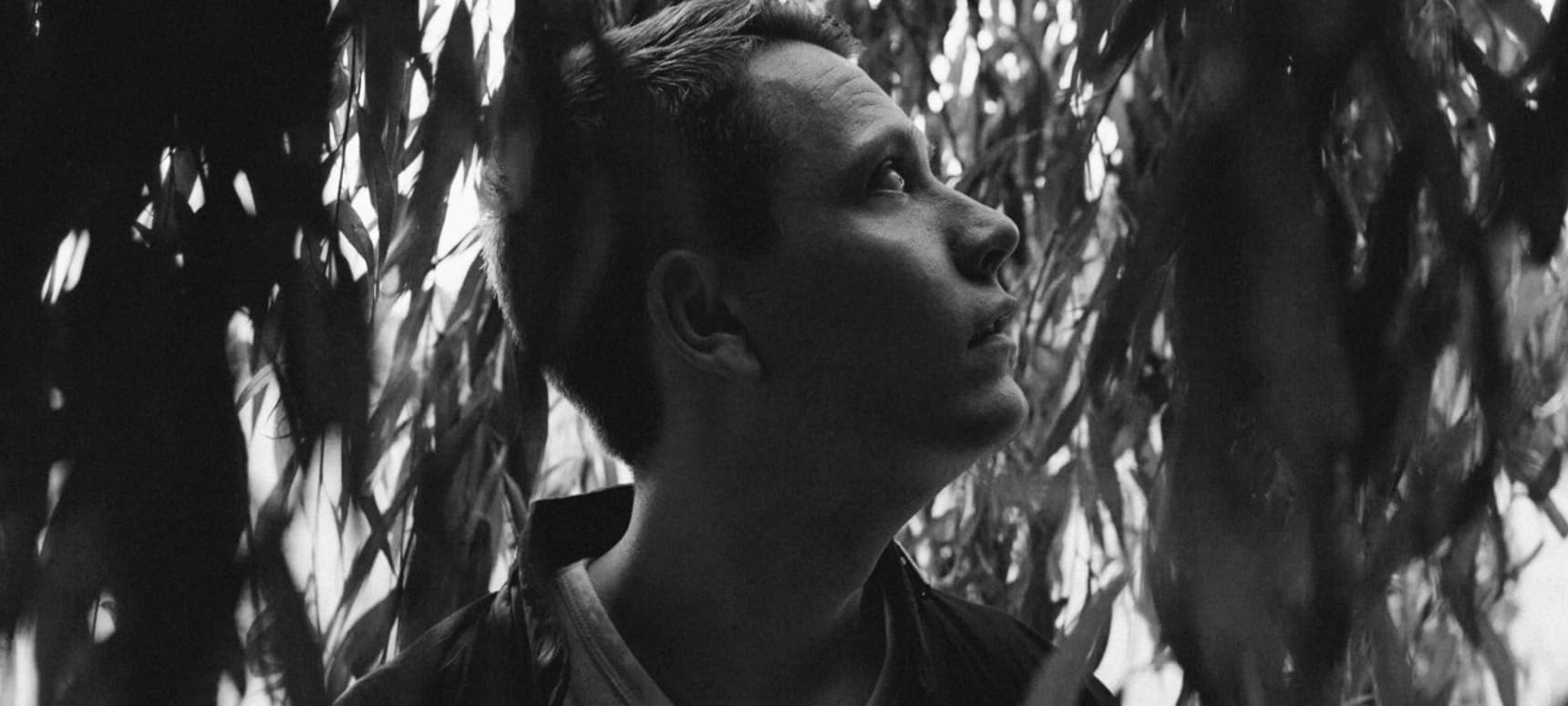 25.10.2016, Words by dummymag
10 influential tracks I wish I saw being made, according to Pangaea
After producing a steady stream of EPs and high-profile mixes over the past decade – highly respected DJ and producer Kevin McAuley, aka Pangaea, dropped his eagerly awaited debut album earlier this month on his co-owned label with Pearson Sound and Ben UFO, Hessle Audio. A 10-track spectacular, 'In Drum Play' has all bases covered, whether your ears prefer the rolling sound of big-room-worthy cuts like Rotor Soap or beautifully enveloping euphoric breakdowns in the midst of rattling bass on Skips Desk.
It may have been almost a 10 year wait for Pangaea to deliver 'In Drum Play', but with just one edge-to-edge listen there's absolutely no questioning how carefully considered and constructed this album is. Following up on the release, we got the producer to share a selection of influential tracks that have governed his eclectic sound – ranging from a pioneering techno that dropped 30 years before its time to jungle finding its feet in a flurry of "wtf moments".
Read through Pangaea's selections in chronological order below, and listen seamlessly on our YouTube playlist.
Also, if anybody has a spare return ticket to the '70s for Pangaea to go hang out in the studio with The Slits, then give us a shout.
Deliha Derbyshire 'Untitled techno track' [1963?]
Pangaea: "Literally 30 years ahead of its time. Absolute madness, I couldn't believe it when I first heard this a few years back. The Radiophonic Workshop has a mythical status for me because creating experimental sounds for wide public consumption on public radio and TV is a total dream. I was in Maida Vale once and went off to try and find the room it used to be in."
The Slits So Tough [1979]
Pangaea: "'Cut' is one of my favourite albums which I'll never get bored listening to, some of the melodies and arrangements are on another level. There are strong dub and disco influences, which is probably why it pulls me in so hard and makes it sound like nothing else. The 'post' era of punk is more appealing than the straight up stuff that came before because it looks outwards for other ideas and influences. If I was born 30 years earlier then, a bit like with dubstep, I think punk would've drawn me in as a starting point to move onto something else."
Joy Division Disorder [1979]
Pangaea: "This is also a post-punk record released in 1979, but has a very different sound which kickstarted a whole movement in Manchester. Taking a heavy guitar band and producing it this way using delays and field recordings led to something that feels really fresh still – there is so much space, eeriness, and tension created through the production techniques."
Courtney Melody Ninja Mi Ninja [1988]
Pangaea: "I'm no reggae expert by any stretch, but my favourite era in reggae/dancehall is the digital sound when drum machines and synths were coming into the music. There are definitely earlier examples of this but this is one of my favourites."
Inner City Big Fun [1988]
Pangaea: "Absolutely amazing tune made by a Detroit techno innovator, and also went top 10 in the UK! Plus it's got that combination of slamming 909 beats, darker ravey lead but also talking about having BIG FUN – what's not to love?"
KLF Chill Out [1990]
Pangaea: "This record was one of the first ambient records I listened to a lot, and I think of it as one long track really. It doesn't take itself that seriously which isn't all that common in ambient music, but then that's the KLF all over. It was recorded in one take, so it would've been great to see this being made on the fly."
Aphex Twin Hedphelym [1992]
Pangaea: "I could've picked so many of his tracks, but there's a special place in my heart for his synthy ambient ones."
Intense Paradox [1993]
Pangaea: "There's something about rave music in 1993 that sits perfectly with me – it's jungle still finding its feet, with a lot of weirdness and darkness coming into tracks but a 4/4 might be running underneath the breaks too.
I find a lot of the 'wtf' moments (like the cartoon skidding noise in this one) got ironed out at the jungle template became established and the production levels rose over time. This one has it all though, and when the drums drop out and the string sample comes in it's a proper goosebumps moment."
Bjork All Is Full Of Love (album mix) [1997]
[Video not on YouTube]
Pangaea: "This is my favourite track ever, it's beautiful (there's something ethereal about the album version which edges it for me over the video mix). Her 'Homogenic' and 'Vespertine' LPs were very influential on me when I first heard them at 16. They were some of the first examples of me listening to electronic music which wasn't dance music, much more delicate and emotionally complex. And of course, there are the string arrangements and live instruments on top of the electronics which all work amazingly well together."
Skepta Pulse Eskimo [2002]
Pangaea: "Wrongly credited as Wiley on this vid but it sounds like Skepta remixing him …there are plenty of instrumentals but this is so hard and tripped out at the same time…that roaring sound just before it drops…I don't know how interesting it is watching someone make music on a computer or console, but in this case, it would be!"
Pangaea's debut album 'In Drum Play' is out now on Hessle Audio (buy).