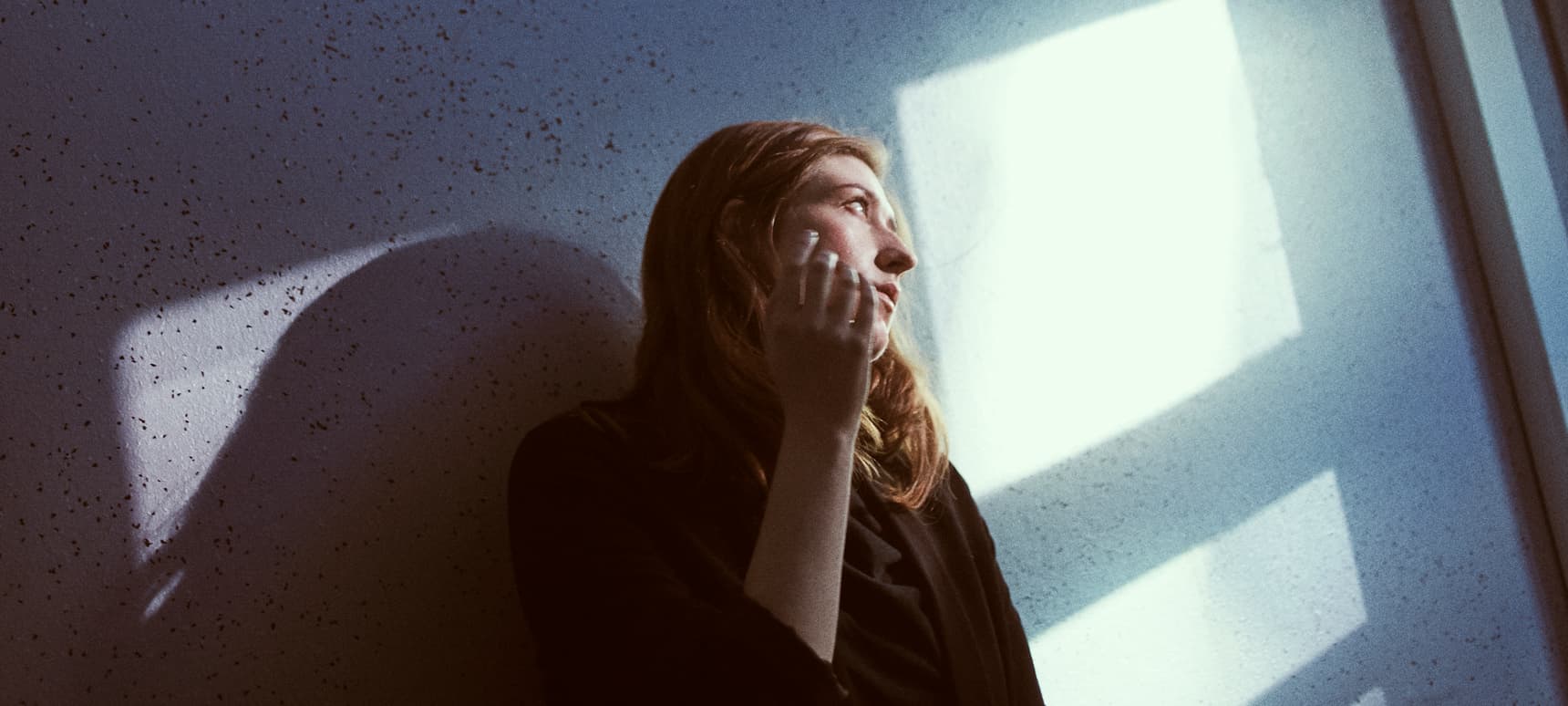 08.03.2019, Words by Felicity Martin
The 10 Best Tracks By Female-Identifying and Non-Binary Artists, according to Solid Blake
"These are tracks by female and non-binary artists who have given me a kick up the arse when I've needed it"
Hailing from Glasgow and now based in Denmark, Emma 'Solid' Blake is fronting Copenhagen's thriving techno scene. Part of DJ collective Apeiron Crew, her own productions (including last year's 'Warp Room' EP) tap into techno, electro and beat-driven bass as well as acid, and her selections are typically on-point, meaning she's become a selector in heavy demand. Today – on International Women's Day – Solid Blake plays a Dance For Refuge takeover in Manchester (in aid of Refugee Women).
Today is a day to amplify women and promote the work of female-identifying artists, and we invited Solid Blake to share her ten favourite cuts that have inspired her throughout her life. "These are tracks by female and non-binary artists who have given me a kick up the arse when I've needed it to keep working at what I want to do," says Solid Blake. "Some of these I've loved since I was a kid, others I only heard a couple of weeks ago, but the thing they all have in common is they've filled me with this certain type of energy that makes me feel intimidated but invincible at the same time, and just ready to make or do something."
1. Le Tigre – 'TGIF'
"Listening to Le Tigre as a teenager made me feel proud to be a messy and imperfect woman. This track is all about being stuck in miserable and exploitative employment. I'd never even had a job when I first heard it in 2004, but the ice-cold apathy really resonated with me at the time."
2. Andrea Parker feat DJ Assault & DJ Godfather – 'Freaky Bitches'
"This one is probably the track on the list that's closest to the sound I play these days. I retired a lot of the ghetto-vocal stuff I used to play when I first started DJing in an attempt to keep things (remotely) tasteful. But Andrea Parker's production on this one makes it into such a great flip on an otherwise tired theme."
3. Zaliva-D – 'Can't Go Back'
"I heard Zaliva-D for the first time about a month ago and I've been obsessed ever since. The whole album is totally immersive and super powerful. I'm desperate to see them do this live at some point."
4. Gudrun Gut & Blixa Bargeld – 'Die Sonne'
"Gudrun Gut does not give a fuck about anyone or anything and it shows in her consistent output since the early days of Einstürzende Neubauten. I caught a lecture with her last year and her ultra punk attitude of just making and doing whatever she desires has been massively inspiring for me."
5. Yeah Yeah Yeahs – 'Man'
"Another classic album, it's still my go-to when I need to scream and throw things around my house. When I first saw Karen O perform, I couldn't believe how free she could allow herself to be on stage and how much she is in control of the whole project while she does her thing."
6. Kaltès & Nene H. – 'Persist (Christina Sealey Remix)'
"Two incredibly talented relative newcomers on the Berlin scene who tick all the right boxes in terms of strangeness, remixed by longstanding hero of mine Christina Sealey (of Orphx fame). It bangs."
7. Afrodeutsche – 'Day Tuner'
"Another recent discovery. I actually first came across Afrodeutsche's DJ sets. They're full-on, frantic and contain a bunch of music that I really love. I'm also looking forward to catching her live this year."
8. X-Ray Spex – 'Oh Bondage! Up Yours!'
"A self-explanatory classic."
9. NV – 'KATA'
"This upbeat oddness is only scratching the surface with Kate NV. She's an incredible performer, and more recently moving into live improvisation, everything she touches seems to effortlessly turn into beautiful music."
10. Marie Davidson – 'Work It'
"This one is sassy, bold, passionate and energetic while still having a sense of humour. It's the perfect example of this intimidating and invincible energy that I hope to one day express even a fraction of."
Dance For Refuge x International Women's Day takes place today, with parties in London and Manchester.