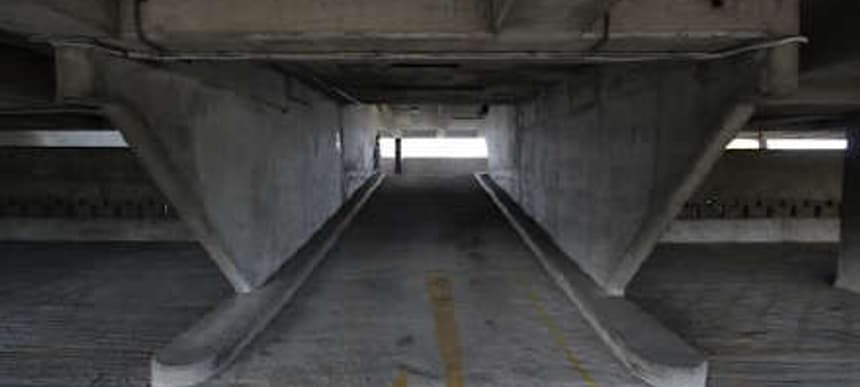 25.07.2013, Words by Aimee Cliff
10 must-see pieces at the London Contemporary Music Festival 2013
The London Contemporary Music Festival is a cutting-edge new festival that kicks off today in Peckham; spanning two long weekends, the event encompasses live performances of contemporary classical and experimental music ranging from SND to Phillip Glass to Helmut Lachenmann. All the performances are free to attend (you just have to book in advance), and have been put together by Sound Four, a non-profit initiative made up of four London-based, incredibly passionate musicians and curators. We spoke to the Four, found out that they really are quite Sound (sorry), and got their advice on what to listen to to prepare ourselves for two weekends of genre-stretching, challenging and intensely rewarding music and sound art.
Hi, Sound Four! Could you introduce yourself to Dummy readers?
Hi Dummy readers – we are Aisha Orazbayeva, Igor Toronyi-Lalic, Lucy Railton and Sam Mackay – musicians and curators based in London
What's this playlist going to do to our heads?
It won't change the shape of your heads but it will give you a pretty good idea about what to expect from the LCMF 2013.
Do you have any favourite pieces in there?
This list is a snapshot of the festival, and of our combined musical taste, so there are lots of favourite pieces. Some particular highlights are Lachenmann's Guero, Hors Phase from Parmegiani's Dedans Dehors, Riley's Persian Surgery Dervishes, and the extract from Laurie Anderson's O Superman.
What's the story behind the London Contemporary Music Festival – what made you want to start it?
We felt there was space in London for a big festival that ducks conventions and takes risks. LCMF represents the way we think, programme and curate music. Hopefully it's a good way of introducing ourselves.
What on the line-up are you most looking forward to seeing?
All of it of course, but some highlights: It will be great to see contemporary electronic acts like Raime and SND playing on the same bill as a huge electroacoustic piece by Bernard Parmegiani (3rd August). Glenn Branca with a UK premiere is another big one (27th July) , but also newer things like Ambrose Seddon's installation inspired by womb sounds, and Aisha's deconstruction of Beethoven's Fifth (both 3rd August). Finally our Keyboard Breakdown event (4th August) where we survey the life of the piano from its prehistory to its death.
What should we keep an eye out for after the festival wraps up?
Keep both eyes on the road. But some very exciting one-offs are in the pipeline, so definitely keep an ear out for those.
LCMF WARM-UP PLAYLIST
Glenn Branca – Light Field (In Consonance)
Laurie Anderson – Mach 20 from 'United States'
Kurt Schwitters – UrSonate
Frederic Rzewski – Coming Together
Helmut Lachenmann – Guero, for piano
Russell Haswell Live set
Bernard Parmegiani – Hors Phase from 'Dedans Dehors'
SND – 'Travelog' EP
Terry Riley – Persian Surgery Dervishes
Tony Conrad and Jennifer Walshe – Live set
Stream the whole playlist here:
The London Contemporary Music Festival 2013 will run over two long weekends from the 25th July to the 4th August. Find out more here.