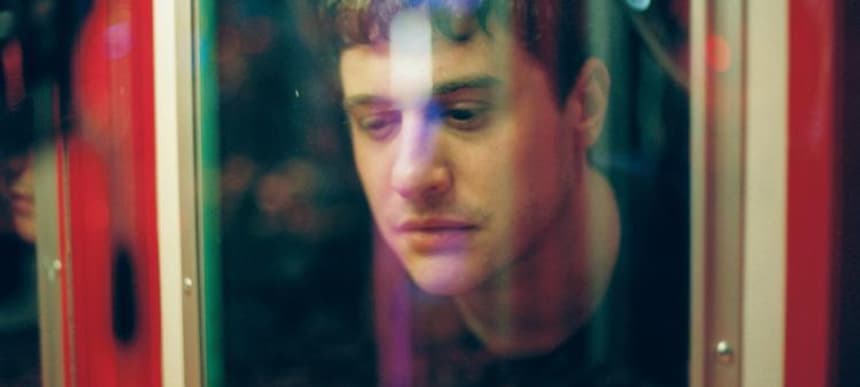 24.04.2018, Words by dummymag
10 of the best Italo-influenced tracks, according to Jordan
Genre mixologist and rising Belfast producer Jordan is steadily making a name for himself with his eclectic mix of house, techno, italo, disco and electro with fierce dancefloor power. His latest EP, Voyager, released on Loose Fit Records last December, worked elements of these genres and packed to the brim with floor fillers, harkening back to the heady days of 1980s dancefloor anthems. In a true nod to the time and one of its endearing sounds, Italo, and before he takes the stage with the likes of Bicep, Larry Heard and more at this year's AVA Festival in his hometown of Belfast, Jordan sat down with us to break down some of his favourites, ones which have inspired his work and that of a generation of producers making universally danceable music.
"I've always found the italo-influenced records a bit of a go-to when DJ'ing," Jordan tells us, "whether it be for slow, chuggy 100bpm basslines at the beginning of a four hour set at The Night Institute, or the camp energy at peak time to break up, serious heads down house and techno. It's quite difficult to pin down exactly what it is, but here's some stuff from 'way back when' alongside some recent records that's highly influenced by the sound.
Alden Tyrell – Rendezvous at Rimini
Jordan: "Clone Records mainstay and regular Serge collaborator, Alden Tyrell is a modern genius of the Italo disco sound. I'm a sucker for an arpeggiated bassline, but add those synth lines and you've got a grade-A smile-a-thon on your hands!"
Klein & MBO – Dirty Talk
"New Order famously credited Dirty Talk as an inspiration for 'Blue Monday'. It still sounds as fresh today as it did in 1982. Was a huge tune in Chicago and New York circles too, and rightly so."
Scotch – Disco Band
"I've started re-editing this a number of times and never got round to finishing it. The vocals are ultimate cheddar and must-go but that lead melody is a complete smiler. Pure energy, and who would have thought of sampling a cough as an intro?"
Marcello Giordani – Improvvisamente
"Marcello Giordani has been knocking about for a while, and with a name like that it was inevitable he was going to have a background in Italo house in some capacity. He's one half of Marvin & Guy, and a modern purveyor of low-slung sleaze. This is the sort of music I want to enter a club to!"
Amin Peck – Coda
"The lead of this will be very familiar to those who have kept an eye on online music forums of recent years, as the Serge Santiago and Tom Neville 'Retrograde' collaboration has seen a resurgence in recent Boiler Rooms and festival sets, but it's only fair the the original gets it's kudos too!"
Riccardo Cioni – Fog
"I love the drum machine in this. The breaks are so crunchy. It probably leans more towards electro than Italo but again it's a perfect dark chugger to enter a smokey neon hideaway to."

Doctors Cat – Feel The Drive
"1983 has a lot to answer for! 'Feel the Drive' is a bit of a timeless classic and was a big radio hit, in no small part to the work of the cripplingly hooky "you must feel the drive, make your way don't step aside" vocals. It's been sampled endlessly, but it's the euphoria of that lead melody that makes me grin ear to ear every time it drops."

Electra – Feels Good (Carrots & Beets)
"The Electra project was way ahead of it's time, with a bassline that wouldn't have sounded out of place in the early 2000's electro era, yet it was made in 1982. Later sampled by Jamie Principle in the seminal 'Your Love' giving it the stamp of approval, if it was ever needed."

Serge Santiago – Atto D'Amore
"Everyone knows this one. It wasn't made in the 80's, or in Italy for that manner, but taking away the technicalities, it's Italo at it's finest, and certainly up there with Serge Santiago's finest moments."

The Problems – Living in My Car
"As far as I'm aware this is an alias of David Vunk, the eccentric brain behind Moustache Records. It was released in 2015, hails from Holland, but could quite easily have been birthed in an 80's studio in Naples!"
Follow Dummy's curated playlists on Spotify.