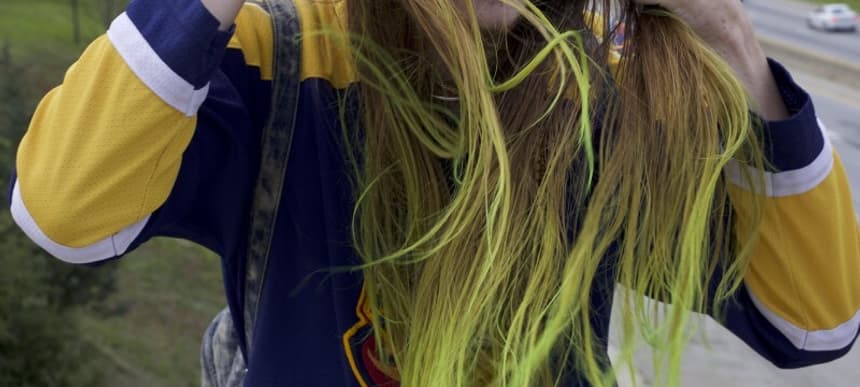 13.03.2018, Words by dummymag
10 of the best scratch videos, according to DJ Helix
Atlanta-based DJ Helix is back with his Greatest Hits compilation, a three-volume serving of some of his most powerful club tracks to date on acclaimed London label Night Slugs. The long-awaited releases serves as the young producer's club dissertation, showcasing the vast range of voices he's been developing throughout his career. Fusing modern sci-fi sonics with classic time-tested dance music archetypes, this body of work provides a thorough look into the mind of one of America's most exciting artists operating today.
Despite this, Helix still holds a high affinity for the art of DJing, constantly seeking inspiration from technicians from bygone eras. The likes of DJ Qbert, DJ Infamous and more instantly come to mind, representing the pure art form at its most visceral. Scratching is a key component of this, serving as a foundation for any DJ hoping to make it big. Scroll down for Helix's selections of some the best exhibitions of scratching ever laid on wax.
DMC Technics
Helix: "This video of the 1992 DMC contestants is sooo outrageous. There's a lot of ideas being thrown around that never really stuck, but everything is just undeniably fun. The Mega Team at 34 minutes is a big highlight!"
DJ Craze
"I love this video of Craze in 1997 having a bad day at the DMC the year before he won the world championship three years in a row. Very motivating on days when I can't nail a technique."
DJ Infamous
"This will probably be the first of many DJ Infamous routines in this list, he's just a DJ I always come back to for inspiration because all his ideas and routines are rock solid."
DJ Javin
"DJ Javin just has that real radio flavour that gets me hyped to practice and get my cuts up."
Shrimp
"What the fuck??? Pure Vestax-powered magic."
DJ Qbert
"This DJ Qbert practice battle video always cracks me up because it's Qbert wearing a football mask. That's just funny, nothing more to it."
Stanton
"This instructional video from the Stanton and Allies crew is always really fun for me to sit back and watch because there's enough humour between all the scratch tutorials and routines, so it doesn't drag on you."
DJ Infamous (Part 2)
"The second video from Infamous in the list (third if you count the Stanton video). I really can't get over his battle routines."
Beat4Battle
This 20-minute video from the Beat4Battle account was essential for breaking down some of the more complex patterns I'm learning. He explains everything so in depth you can't help but learn something."
DJ Qbert (Part 2)
"Everything about this video is a snapshot of the era, especially the graff crew names scrolling across the bottom. It's a wild trip for somebody born in 91."
Listen to Dummy's curated playlists on Spotify.