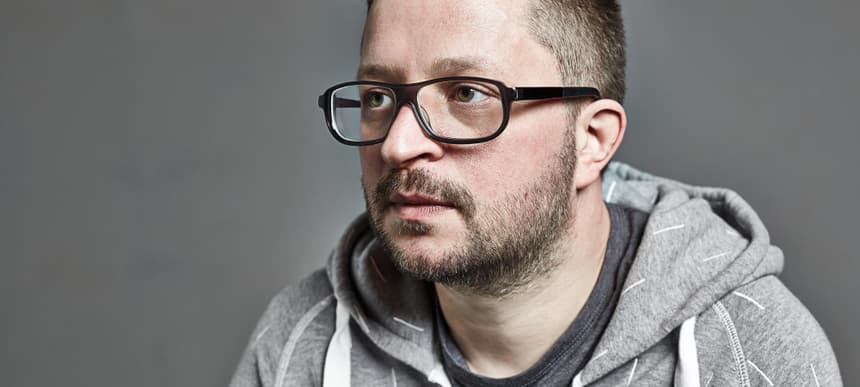 12.11.2013, Words by dummymag
10 songs of wonderful nonsense, according to Mark Pritchard
Veteran experimental producer Mark Pritchard has had a new burst of creative energy recently. Having decided to give up all of his aliases – and there are many, including Harmonic 313, Troubleman and Link – in order to consolidate all future releases under his own name, regardless of style, he's put out a couple of new EPs through frequent home Warp Records. The most recent, 'Make A Livin', was released on Monday (November 11th), and to celebrate he's gone on a trawl through Youtube for Dummy, picking out 10 tracks under the name "Wonderful Nonsense and Other Oddness." The selections do exactly what they set out to do – they're weird, eccentric, very funny, and with a very absurd sense of humour.
Barnes & Barnes – Fish Heads

Mark Pritchard: "The song starts at 2:18. Fish don't play drums."


Robert Wyatt – Pigs… (In There)


Mark Pritchard: "Someone played this on a tour bus back in the early '90s, and it took me years to find out who did it. 'Who did that song about pigs? It goes "Pigs in there…"', I used to ask. 'Ummmmmmm… no idea mate.'"


Ivor Cutler & Neil Ardley – The Dong With The Luminous Noise

Mark Pritchard: "I have a few albums by Neil Ardley. Interesting UK jazz guy. This is Ivor Cutler doing one of my favourite Edward Lear poems. When I saw it, I thought, 'This is too good to be true.' Another one from Ivor that I love is Doughnut In My Hand – good effort on that video as well."


Chris Morris & Peter Cook – 'Why Bother?'

Mark Pritchard: "Two absolute dons of UK satirical comedy. I'm totally obsessed with Peter Cook; I think I have pretty much everything he did, bar maybe some of the Not Only But Also series that the BBC wiped!"


Raymond Scott (Narrated by Jim Henson) – Limbo: The Organised Mind

Mark Pritchard: "Raymond Scott's amazing science, and Muppets creator Jim Henson."


Spike Milligan – Q5 Theme

Mark Pritchard: "The buzzer timing is incredible. This was produced by George Martin."


Mort Garson – The Wozard Of Iz

Mark Pritchard: "Great album, that, I recommend all of his albums if you like weird synth music. He even made an album of music for plants – 'Mother Earth's Plantasia.'"


Delia Derbyshire & Barry Bermange – Colours

Mark Pritchard: "From the 'Inventions For Radio' series, which someone needs to reissue, please. Also, almost 50 years ago they did one on being an atheist."


Moondog – Enough About Human Rights

Mark Pritchard: "Not sure about flea rights, though."


Fingerbobs – 'Original TV Music'

Mark Pritchard: "Issued by the amazing Trunk Records. Tapping into my childhood nostalgia, yes, but the music has a wonderful quality to it."
Warp Records released the 'Make A Livin' EP on November 11th 2013.