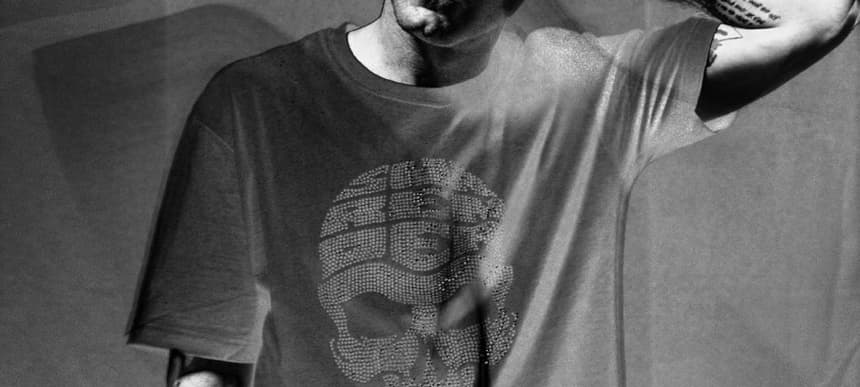 16.08.2013, Words by dummymag
The 13 records that defined That's How It Is, according to James Lavelle
With Mo'Wax celebrating their 21st birthday with a forthcoming, fan-funded exhibition and book, label co-founder James Lavelle looks back on That's How It Is, the Monday clubnight at Soho's Bar Rumba that Lavelle threw with Gilles Peterson from the early 1990s through until 2005. Here, Lavelle counts down 13 of the tracks that defined both the party and the era.
Josh Wink – Higher State Of Consciousness
Lavelle: The all-time club classic and rave anthem was first played on Monday night at Bar Rumba and defined a massive change in the direction of the music policy. It was a seminal moment of people losing their minds, and has continued to be a record that I still play today and hasn't left my DJ box.


Nuyorican Soul – The Nervous Track (Ballsy Mix)
Lavelle: Eventually signed to Talkin' Loud, this record defined the fusion of NY house and jazz, becoming one of the most seminal records of the Bar Rumba era.


DJ Shadow – In Flux
Lavelle: I remember the day I got the first ever test pressing and proceeded to take it to Bar Rumba and play it for the first time ever in a club. Defining the beginning of the Mo' Wax era.
Air – Modular Mix
Lavelle: I was working with Source records in Paris and was given a copy of their new signing, Air, again testing it at Bar Rumba and consequentially releasing it on Mo' Wax. Together with Daft Punk, this was the beginning of the new French musical invasion.

The Roots – Organix
Lavelle: I remember Gilles Peterson playing a new hip hop band from Philidelphia and it blowing my mind. Talkin' Loud were trying to sign them so they were staying in London. They then went on to become the resident band at Bar Rumba for a period of time. Alison Goldfrapp was a regular singer at the club as well.
Goldie – Inner City Life
Lavelle: Gilles was one of the first people to have the acetate of Inner City Life. A record that defined and transcended the new wave of drum and bass.
Rotary Connection – I Am The Blackgold Of The Sun
Lavelle: Discovering old music was incredibly important at Bar Rumba. We would compete to discover a track that other DJs wouldn't have. IATGOTS was a classic Gilles Peterson moment.

Innerzone Orchestra – Bug In The Bassbin
Lavelle: My love of techno and Fat Cat records allowed me to discover and play unusual techno records, Carl Craig being one of my favourite artists from the genre. His use of breakbeats fit into the music policy of the club. I re-released his record through Mo' Wax.
Portishead – Strangers
Lavelle: Having tried to sign Portishead, I built up a great relationship with Geoff, who gave me a test pressing of the record before anyone else. 'Dummy' became a Bar Rumba classic, with Strangers in particular being the standout.
La Funk Mob – Motorbass Get Phunked Up (Richie Hawtin Remix)
Lavelle: One of the most important releases on Mo' Wax. This record bridged the gap between the alternative and techno and arguably Richie Hawtin's finest remix moment.
Massive Attack – Protection
Lavelle: The return of Massive Attack was key through Bar Rumba. The band gave me test pressings of 'Protection', the title song and Euro Child being Bar Rumba classics. Nellee Hooper, the producer on the record was a regular of the club, along with Bjork.
UNKLE – Lonely Soul
Lavelle: As soon as Shadow and I finally finished a track that took nearly two years to complete, I cut an acetate and played it for the first time ever at Bar Rumba. Beginning the journey of UNKLE.
Oasis – Wonderwall
Lavelle: A defining moment in club culture when a pop record becomes accessible in club culture. I was amazed to walk in and hear Giles Peterson playing Wonderwall. For a period it was a record that you would hear everywhere you went from dance music clubs to the radio. I have memories of a wayward Robbie Williams in the darkness of the club the first time this was played!