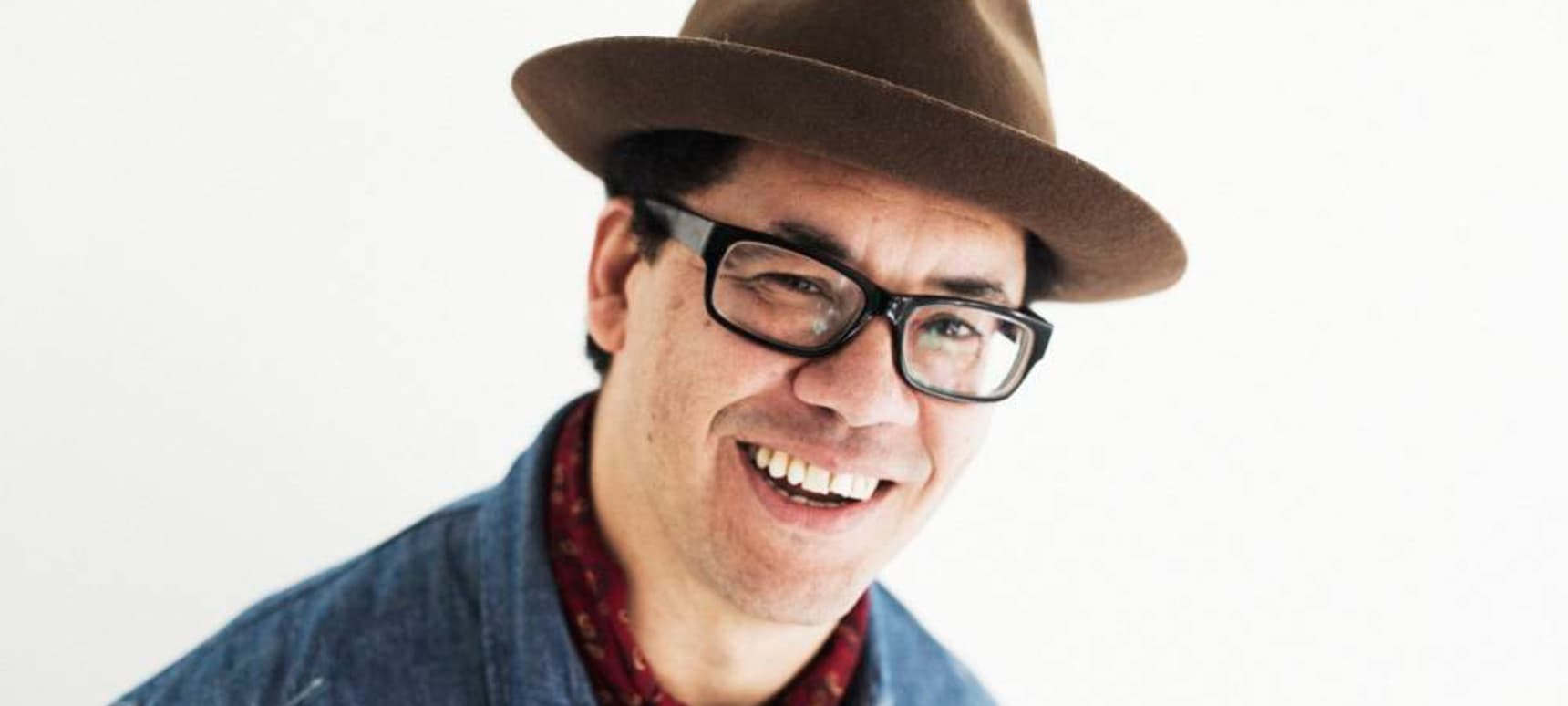 14.04.2014, Words by dummymag
The 10 best go-to re-edits right now, according to Ashley Beedle
Club veteran Ashley Beedle's illustrious career has seen him land hits both in the clubs and in the charts, whether scoring big with David Byrne, forming part of the Black Science Orchestra, revamping Elton John, or putting together official remixes for The Streets or The Rolling Stones. One constant in his work over the years has been the re-edit, with stacks of tracks retooled for the club making up a typical Ashley Beedle DJ set.
With the recent release of 'Message In The Music', a double CD set of re-edits by Beedle of soul, disco, funk, boogie, and beyond, it made sense to find out what essential edits fill his bag right now. Beedle is keen to stress that these are his favourite edits "at this moment in time" rather than of all time. "There are so many great edits about," he says, "Please don't take offence if I've not included you!"
Cymande – Bra (Danny Krivit edit)


Ashley Beedle: "Top of the class for me. Danny at his best. Simple, effective and downright deadly. A real workout for this British-Caribbean band. It's the bass and cowbell that carries this New York classic. Rough and ready – just how I like it!"


South Shore Commission – Free Man (Francois K. edit)

Ashley Beedle: "A beautiful edit from Francois on this heavyweight Philadelphia disco classic. Instant Funk are the backing band of "Got Your Mind Made Up" fame. Worth seeking on the Wave Classics label. Still cheap enough on Discogs without putting a dent in your pocket. Trust me."


DJ Harvey/Gerry Rooney – 'Love Hotel' EP

Ashley Beedle: "Harvey and Gerry sharpened their blades for this edit of Everything Is Love, a track from one of America's great gospel groups, The Mighty Clouds Of Joy. Tastefully sliced soul food from these fine gentlemen that leaves you wanting more."


Ashford And Simpson – Over And Over (Joey Negro remix)

Ashley Beedle: "Although classed as a remix, it's a superlative edit in my eyes done by the wunderkid Dave Lee in his Joey Negro guise. Stunning is the word for this. I will stick my neck out and say he has made it better. Oh, those pounding pianos and swirling strings! A true heavy disco moment. He should have made it longer!"


Chic – I Want Your Love (Todd Terje edit)

Ashley Beedle: "Seven minutes of joy from our favourite Norwegian splicemaster. I can't kick this feeling when it hits as the main vocal line flips over itself. A must have that must be played at weddings as well as dark basements!"


GQ – Lies (Theo Parrish Ugly Edit #7)

Ashley Beedle: "There are so many of Theo's Ugly edits to choose from. This one shakes my tree no end as GQ are one of my all time favourite bands from the later days of the original disco boom. A must have."


Kate Bush – Running Up That Hill (Heavy Disco edit)

Ashley Beedle: "Yours truly, I'm afraid, turning Kate's 'deal with God' into a Balearic monster. It gets requested everywhere I go and then some. I have learned to live with it in a beautiful way!"


Bang The Party – Bang Bang You're Mine (Tom Moulton edit)

Ashley Beedle: "A true master at work, and the godfather of this shit! Tom tackles a classic house record that has not aged. I take my hat off to Kid Batchelor and Leslie Lawrence for making this incredible record, but I will give my dancin' shoes to Tom Moulton!"


Isaac Hayes – I Can't Turn Around (Ron Hardy edit)

Ashley Beedle: "A record that came from Memphis but laid part of the foundations for modern day house music. Imagine sweating to this at 4am in the morning with Ron just destroying the turntables, and you're only part of the way, my friends! Bow your heads in prayer!"


Moton Records Inc. – Nite Dance (Diesel / Jarvis edit)

Ashley Beedle: "West London's finest turn the beat around on this fine Giorgio Moroder piece of sleazy disco. Built for basements, red lights and late nights. It's what we live for while dealing with real life. So many great Moton edits but not enough time to work it, girlfriend!"