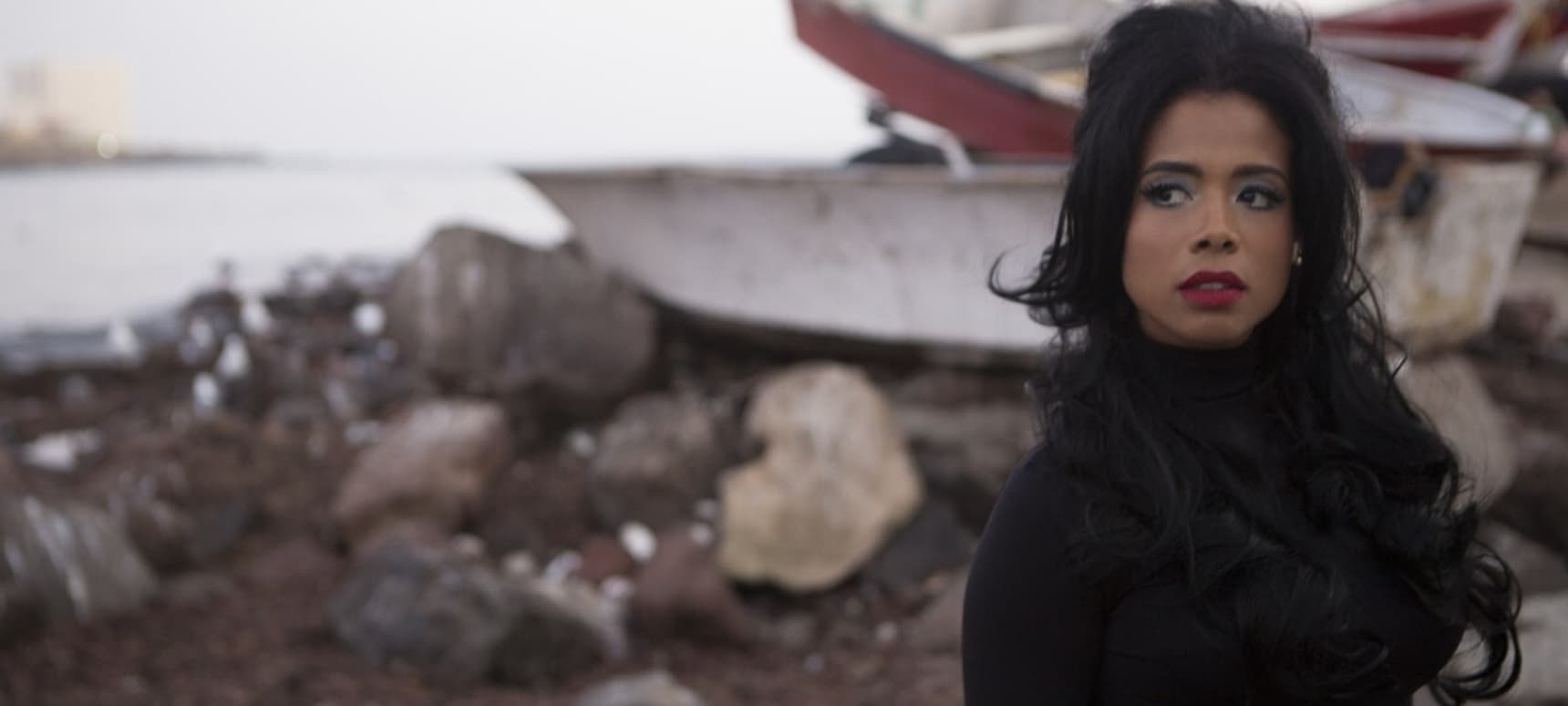 15.04.2014, Words by dummymag
Digging deep: Kelis, young, fresh 'n' new
Kelis started out in the hip hop and R&B world in the late '90s and early 2000s as a hook girl – a sort of pre-Ashanti. Her early music was deeply connected to The Neptunes, perhaps the collaborators that she's had the most profound connection with, with her first two albums (1999's 'Kaleidoscope' and 2001's 'Wanderland') being almost entirely produced by them. As such, a look back at Kelis' deep cuts is as much a tribute to her music as it is to the evolution of The Neptunes. Prototypes for the sounds that would show up on later Neptunes-produced tracks – like Girlfriend by 'N Sync, and Usher's U Don't Have To Call – can be found on Kelis' first two albums.
Post-Milkshake, Kelis broadened her horizons with the producer's that she worked with, and went full on dance in 2010 with 'Flesh Tone', which saw her working with David Guetta, Boys Noize, Jean Baptiste and Benny Benassi. She pulled it off with aplomb, but now she seems to be returning to the tone of her earlier albums with 'Food', her new album for Ninja Tune.
With that album on the docket for release next week, we've looked back at Kelis' lesser known tracks and deep cuts, and saw how she quietly paved the way to the new record with the picks below.
Ma$e Ft. Kelis – Do You Wanna Get $? (1997, produced by Deric "D-Dot" Angelettie)

Kelis' big arrival was on the hook of Ol' Dirty Bastard's Got Your Money, but before that she was on Ma$e's first album. Aurally stacking and piling her hook up and up as if it were accumulating interest, she asks: "Why y'all cats wanna play hate?" And that my friends, is a key Kelis question.


Game Show (1999, produced by The Neptunes)

Something about the lurching tempo of Game Show, from Kelis' debut album, 'Kaleidoscope', is just the slightest bit disjointed, and it sounds like a kid is playing the keyboard part – but that's what makes it all work.


Get Along With You (Bump & Flex edit) (2000)

This was the last single from Kelis' first album, 'Kaleidoscope', and while the original is all flicking and flecking beats stuttering along, the Bump & Flex remix is much more loose and lithe, while still keeping the original's pointy string part in place.


Young, Fresh N' New (2001, produced by The Neptunes)

It might seem odd to call this a deep cut, but considering it comes from an album that was not even released in the U.S. (2001's 'Wanderland') and only hit #32 in the UK, I think it's fair game. With a swirling, churning, and spindly Neptunes-backing that anticipates Missy Elliott's Lose Control and placid, expansive moments where Kelis sings "I got to get away", Young, Fresh N' New places itself as perhaps her most interesting track. And the remix, done by one of her more unexpected collaborators, Timo Maas, is vivacious in its own way with a skip in its step, funky guitar, and wonderful, I-can-see-for-miles elongation of that "I got to get away" part.


N.E.R.D. featuring Kelis and Pusha T – Truth Or Dare (2002, produced by The Neptunes)

Kelis returns the favor to Pharrell and Chad Hugo by appearing on this track from their 2002 album 'In Search Of…', where she references her breakout song, Caught Out There. The whole thing has a chunky rock vibe to it, with a build up of "yeahs" that calls to mind Beyoncé's 2006 song Green Light. This rock sound is one Kelis dips into on some of her own tracks, which leads you to wonder what a full-on guitar album would be like from her.


Timo Maas feat. Kelis – Help Me (2002)

Definitely one of the more bizarre Kelis collaborations, this one comes off as a sister to Kylie Minogue's Confide In Me and Britney Spears' Kill The Lights. Kelis fits the part though, as she always does, further proving she's the ultimate actress.


Milkshake (Remix feat. Pharrell & Pusha T) (2003, produced by The Neptunes)

We all know Milkshake, and how it was probably one of the most bizarre top ten hits of the past decade. But there's an (arguably!) better and weirder remix with Pharrell and Pusha T, filled with bottomless, blubbery drums that sounds like someone hitting a thunder sheet. This version has a darker Hollaback Girl vibe to it (a song Pharrell would go on to make a few years later – further proof that Kelis was a kind of test subject for The Neptunes' beats). In the chorus, a disturbing harpsichord comes in and brings a new demented element to the proceedings.

Also, be sure to check out the pots-and-pans-clanging take on Milkshake by Sean Smith, further proving the legs that the song has in the underground over a decade later.


Keep It Down (2003, produced by Dallas Austin)

If you want to see Kelis in full-on rock star mode, see this track from 'Tasty'. Sounding like a beast from the Xenomania wheelhouse, Kelis roars over jabbing guitars and catapulted drums that "soft porn doesn't do it for me". Then things get all sweet and we hear birds chirping, whistling, and acoustic guitar noodling with the sound of a train passing. Once again, Kelis' supreme versatility is proven.


Blindfold Me feat. Nas (2006, produced by Sean Garrett and Polow da Don)

This was the single that never was – it never got put out in the US and UK, which is too bad, because it has the urgency and verve of Young, Fresh N' New and Caught Out There. With clopping beats and synths that are narrow during the verse and flaring during the chorus, Blindfold Me is hedonism incarnate, and a sort of pre-Partition.


Ryan Eborall x Kelis – Trick Me (2013)


Kelis' vocals haven't been embraced in producerland as much as, say, Cassie or Ciara, but James Blake did use her line from Caught Out There in CMYK, which gives her quite some clout. Here, Ryan Eborall takes Kelis' already low vocals down even further, and gets rid of the lilt and skip-in-its-step in the original, making it into a snazzy plié. The Kelis here sounds like a wise and seasoned veteran giving advice.
Ninja Tune release 'Food' on April 21st 2014.