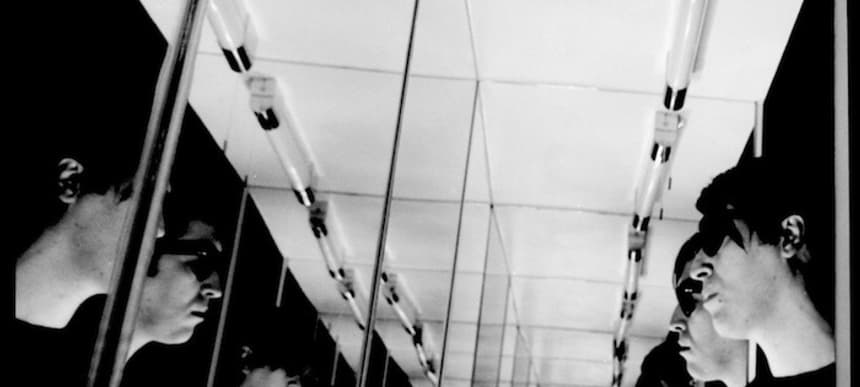 17.12.2013, Words by dummymag
Erol Alkan's 10 favourite records of 2013
2013 was one of the most significant years in DJ, producer, and Phantasy Sound label head Erol Alkan's already-quite-significant career. Besides kicking Phantasy up a notch by constructing a studio for the label and releasing top notch albums from Daniel Avery and Connan Mockasin, he put out his first ever solo 12", the 'Illumination' EP.
To cap off the year, we asked Erol to select 10 of the best records that he picked up over the past 12 months. His picks match the no-genres-barred approach that he's built his name on, and range from My Bloody Valentine's dream pop to psych rock, to dusty edits, to straight-up club bangers.
Unknown Mortal Orchestra – 'II' [Jagjaguwar]

Erol Alkan: "My favourite guitar record of the year (apart from 'Caramel' by Connan Mockasin), and one which reaffirms my faith in alternative music. I have certainly fallen out of a love a little with 'indie rock' as much of what I was hearing was lacking an edge or imagination. This record pushed all my buttons: great songwriting, inspired performances, and a simple production which captures the spirit of the song and really pulls you in. It's as soulful as anything else I've heard this year, regardless of its musical genre. A classic."

Paul Woolford – Untitled [Hotflush]

Erol Alkan: "I've been a fan of Paul Woolford since Erotic Discourse, and to say that this has been his return is a bit misleading as he's been constantly producing brilliant club music during the last decade. He remixed Daniel Avery's 'Taste' as Special Request for us and blew our minds, so I'm not surprised that he's recently been getting the acclaim that he deserves. In the light of so many unpredictable number one singles this year (Duke Dumont, Storm Queen…), it would have made perfect sense to see this up there in the real charts as well."


BTU – 'Without Armour' EP [Phantasy]

Erol Alkan: "I had to pick a release from my own label, as I have such a personal connection with the music – it is obviously some of my favourite. BTU consists of Babe Terror, from Brazil, and U, who currently lives in London. It's the most psychedelic release on Phantasy yet, and a record which I believe will make more sense in a few years time. The entire record is almost backwards (the limited edition etched vinyl actually played from the centre outwards), and it possesses some of the most beautiful moments I've experienced this year. Everyone who I have met who knows and likes this record has been floored by it."


Unknown – 'NY Edits Vol. 2' [NY Edits]
[No embeddable stream available for this one sadly; but you can listen to previews here]
Erol Alkan: "Another obscure old DJ edit of [Brainstorm's] Lovin' Is Really My Game from back in the '80s, but whoever made this has been quite inventive in pitching the whole track to turn the original Betty Wright vocal into one which sounds like a man. Maybe they just used to play the original 12" at 33rpm? Dunno, but it was a highlight during the 10-hour set back at Easter."

My Bloody Valentine – New You [MBV Records]

Erol Alkan: "I was really excited to buy the new record, and this track is up there with my favourite MBV tracks of all time. It sounds like it was written and recorded in the early '90s, which probably has a lot to do with why I like it."


Ben Sun – Your Footprints (Tevo Howard Remix) [Delusions Of Grandeur]

Erol Alkan: "Reminded me a lot of the early '00s, it could easily have been on 'Kittenz And Thee Glitz' by Felix Da Housecat. I like a few of Tevo Howard's records, [and] this is by far my favourite production of his."


Daft Punk – Touch [Columbia]

Erol Alkan: "This recorded divided a lot of my friends. I listened to 'Random Access Memories' not as a fan of Daft Punk, but as a general music fan, and I have to admit that my favourite moments were when they sounded least like themselves. Touch is the standout track for me here."


Jai Paul – Str8 Outta Mumbai (Demo) [???]

Erol Alkan: "No idea if what actually leaked earlier this year, whether it was a rough mix or final version, but it blew my mind regardless."


Christy – A Man [African Shakedown]
[No embeddable stream available for this one again; but you can listen to previews here]
Erol Alkan: "I found this on a green 12" named 'African Shakedown'. It's obviously a re-edit of a record from the '70s, but I really dig it enough to put it as one of my favourites of the year. It's a brilliant song; the production is simple and to the point. Perfect for the dance floor. A record I love to play during my disco sets."

Floating Points – Wires [Eglo]

Erol Alkan: "I enjoyed the previous releases from Floating Points, but this one stopped me in my tracks when I first heard it. I love how the drums are so high up in the mix."
Phantasy Sound released the 'Illumination' EP on December 2nd 2013. Erol Alkan will play Bugged Out's New Year's Eve party alongside Daniel Avery, Ivan Smagghe, and Kiwi at The Hydra Studio Spaces on December 31st 2013. More information and tickets here.