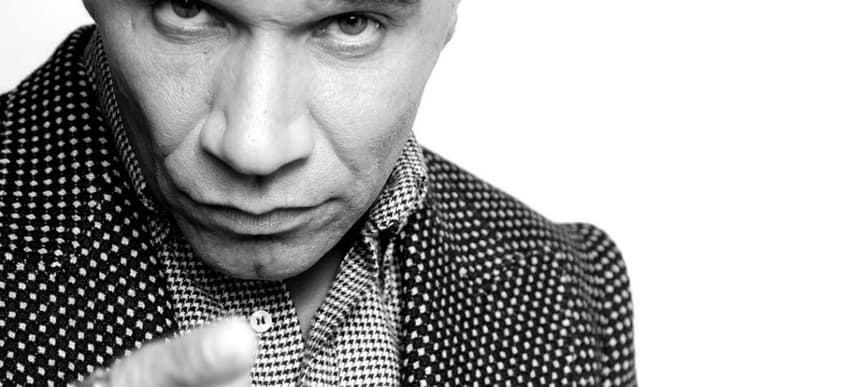 31.05.2011, Words by Charlie Jones
Ten interesting facts about Goldie
With the news that Goldie will be mixing Fabric's latest mix CD, we did a touch of Googling to find out some "Did you know"s about the celebrity drum & bass DJ.
He used to breakdance under the name "Goldielocks", which is where his name comes from, not from either his time making gold grills in Miami, or indeed his own gold teeth or bronzed complexion, as many think.
A child-abuse survivor, he grew up in care homes and with foster parents.
As a teenager, Goldie was an accomplished roller-hockey player, having once played for the England B Team.
He was also a graffiti artist, with artwork featuring heavily in Afrika Babbaata's film Bombin', and Spraycan Art by Henry Chalfant and James Prigoff.
Under "Metalheadz", which later became his label name, he released several brilliant and important tracks, including Sinister and Terminator.
'Timeless', his (terrific) 1995 debut album, sold 250,000 copies. With the proceeds be bought 2,000 trainers, and a lot of cocaine (and some other things, probably).
David Bowie, Noel Gallagher, Björk and

KRS

-One featured on 1998's double-album 'Saturnz Return', which includes an hour-long drum & bass symphony called Mother, making it one of the most "late-90s" albums of all time.
He was a Pharaoh in a past life, according to his numerologist Wendy Mandy.
He has a numerologist called Wendy Mandy.
On-screen appearances include acting jobs in The World Is Not Enough, Snatch and Eastenders, as well as reality TV shows Maestro, Celebrity Big Brother UK, Strictly Come Dancing and Come Dine With Me, facts that should not take away from the incredible music he has made.