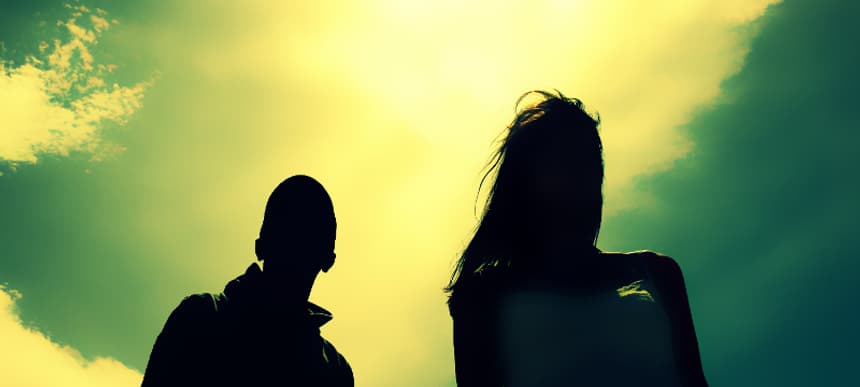 28.10.2015, Words by Natalie /
Influences: Keep Shelly In Athens
Invincible Greek duo Keep Shelly In Athens have been a force in the indie world for the last half decade. Their discography highly desired, releasing on eclectic outlets such as Cascine, Gorilla vs. Bear, !K7, Forest Family, Japan's PLANCHA and British heavyweight, Planet Mu. The duo now see out 2015 on Los Angeles outlet Friends of Friends with their sunshine basking, not-so-difficult second album, 'Now I'm Ready'.
RΠЯ and Myrtha's most emotionally mature and adventurous effort to date, 'Now I'm Ready' was definitely worth every minute of the two year wait since debut album 'At Home'. The soundtrack to an open-top road trip cruising the Mediterranean, Keep Shelly In Athens reign supreme. Just listen to the infectious lead single Fractals and you'll know what we mean: totally indulgent in its own emotion, the album captures the sound of '80s summer holidays, somewhere around the corner from Club Tropicana, doused in some sort of teenage longing – conjuring up a walk home in twilight to the sound of the sea, towel over your shoulder, breathing in sea air, waiting for something but you're not quite sure what.
Following on from the Dummy premiere of album track Silent Rain last month, we decided to dig a little dipper in the duo's psyche and asked Keep Shelly in Athens for an insight into the duo's musical influences, which dart from the head-banging throws of Iron Maiden to the synth-pop sways of Pet Shop Boy's West End Girls.
Check Keep Shelly In Athens member Notis' (aka RΠЯ) musical influences below, or listen to seamlessly on YouTube.
Cocteau Twins Primitive Heart
Notis: "What can I say about Cocteau Twins except that they've been my favorite band for something like 15 years now? It's too bad that I never managed to see them live and I never will."
Kate Bush This Woman's Work
Notis: "Kate Bush. I'm in love with her voice, her songs, actually with her. She was probably the best music discovery ever. So kudos (and eternal gratitude) to David Gilmour for that!"
Pet Shop Boys West End Girls
Notis: "When I was really young and started going into the city centre by myself this track always helped me turn a simple walk into the most enjoyable ride into the city depths."
Iron Maiden Stranger In A Strange Land
Notis: "This is from the the first album I ever bought, many years ago when "I was a young man full of hopes and dreams"! It's definitely my favorite album from these lads!"
Massive Attack Unfinished Sympathy
Notis: "Well this song is just pure magic and it really never gets old. I'm so happy that these guys are coming back with a new album."
Portishead Wandering Star
Notis: "Ah, Bristol again…Whenever I listened to these songs I always wanted to visit this town. Many years later I finally got to go there and actually play a gig there with my own band. Whilst there I took the bus to Portishead, sat back and realised that a dream of mine had just come true."
Oasis Supersonic
Notis: "This is my '90s obsession. At the time I think I probably listened to them in my Walkman for three hours a day, every day, for about three years. Note: Oasis' B side singles were always better."
Junior Boys Count Souvenirs
Notis: "What can I say, Junior Boys appeared at exactly the right time in my life. They were just one of the best bands of the '00s."
Stereo Nova Atlas
Notis: "Stereo Nova are one of my favourite Greek artists. I would definitely say that they influenced me more than anyone else from my country."
Toro Y Moi Talamak
Notis: "Toro y Moi's 'Causers of This' is by far my favourite album of 2010. It's simply electronic music at its best."
'Now I'm Ready' is out now on Friends Of Friends (buy).