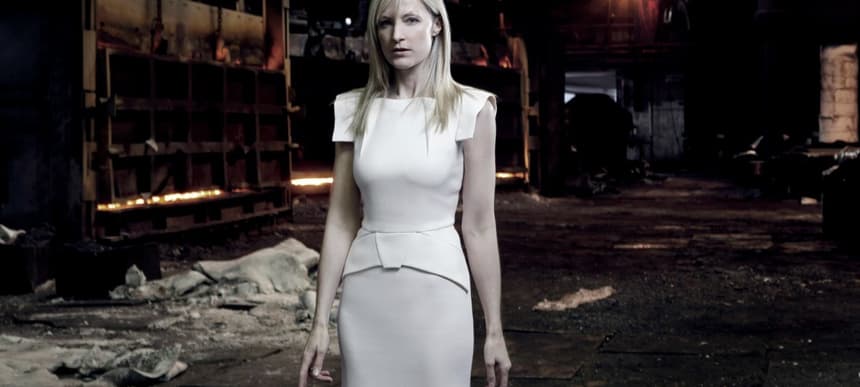 11.12.2013, Words by Aimee Cliff
Mary Anne Hobbs' 10 favourite album tracks of 2013
At the helm of BBC Radio 6 Music's weekend breakfast schedule this year, no one was more on the pulse of electronic music to soundtrack sleepy mornings than Mary Anne Hobbs. So, as 2013 draws to a close, we asked the seasoned selector to share with us her 10 favourite tracks of the year – better yet, those oft-overlooked album tracks, the ones that are less frequently heard on the radio but even so have stood out enough to shine among the finest music made this year.
Nils Frahm – Says from the LP 'Spaces' [Erased Tapes]
Hobbs: "Nils has quite literally taken some of the complex textures of what I imagine love could be and transposed them into sound."

The Haxan Cloak – Excavation Part 2 from the LP 'Excavation' [Tri Angle]

Hobbs: "My favourite album of the year, no contest. Made up of the most extraordinary palette of haunted textures… unique, immersive and truly thrilling."

Julia Holter – In The Green Wild from the LP 'Loud City Song' [Domino]

Hobbs: "Julia told me recently that she feels like angels are moving her hands when she writes songs, and here's proof."

James Blake – Voyeur from the LP 'Overgrown' [Universal]

Hobbs: "I was a judge at the Mercury Music Prize this year and I made an impassioned case for James to win, on this very evidence."

Machinedrum – Rise N Fall from the LP 'Vapor City' [Ninja Tune]

Hobbs: "Machinedrum is one of the artists who worked with me on the Grammy nominated soundtrack for Darren Aronofsky's film Black Swan. I'm delighted to see one of his most deft dubs make this album."

Savages – She Will from the LP 'Silence Yourself' [Matador]

Hobbs: "Peerless and utterly visceral.. this band are actually redefining womanhood."

Jon Hopkins – Collider from the LP 'Immunity' [Domino]

Hobbs: "My favourite beat from a record exquisite in every fine detail.. a record that can truly transport you."

David Bowie – Love Is Lost (James Murphy's Hello Steve Reich remix)

Hobbs: "Remix of the year…no contest…inspired by Reich's seminal 1972 composition Clapping Music, and underpinned by Bowie's shattering vulnerability."

Nadine Shah – To Be A Young Man from the LP 'Love Your Dumb & Mad' [R&S]

Hobbs: "Fame, fortune, glamour and glory all decayed and devoured by the passage of time.. written by a fearless woman from a male perspective."

Queens Of The Stoneage – Smooth Sailing from the LP 'Like Clockwork' (Matador)
​Hobbs: "If you don't love Joshua Homme…we can't be friends."
Catch Mary Anne Hobbs' exquisite breakfast show on BBC Radio 6 Music every Saturday and Sunday from 7 – 10am.