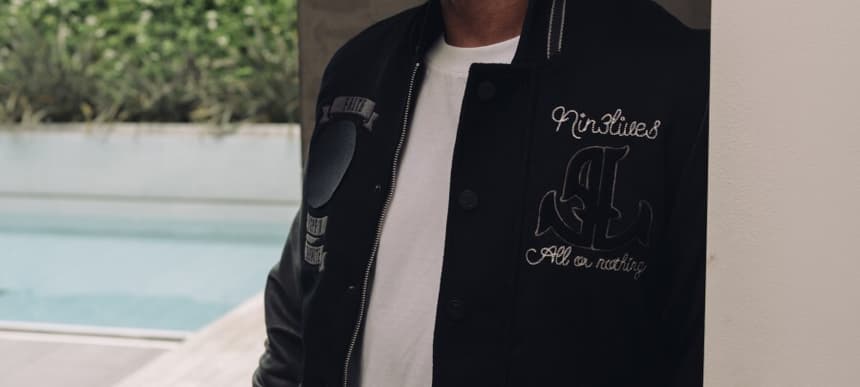 05.12.2017, Words by dummymag
The 10 best golden age Detroit tracks, according to MK
Revered producer, remixer and DJ, MK's storied background is one of long-term creative development. His roots are pure Detroit, taking his early cues from electronic leaning bands like Depeche Mode, New Order and The Cure. If you dig a little deeper, you will find that MK's musical path is made up of seamless transitions from house and techno to hip-hop and R&B, only to return to house during recent years.
Clearly, house runs through his DNA, and he was at the forefront of one of modern music's most exciting periods: that of the house movement of his hometown. Rubbing shoulders with the likes of Carl Craig, Moodymann and others who made the genre what it is, MK knows a thing or two about how to make bodies move. But he is also thankful for that period of sheer innovation, excitement and enterprise, and he has listed 10 tracks from that glorious time that truly represent it. Over to you, MK…
Moodymann – I Can't Kick This Feeling When It Hits
MK: "Moodyman just puts you in that Detroit vibe —he is a seminal Detroit artist, it's a Detroit thing."
Carl Craig – Bug in the Bassbin
"Carl is actually one of my all-time favorite producers. He knows what he wants, has a vision and sticks to it."
Underground Resistance – The Punisher
"Now this is what I call proper 1990s Detroit rave vibes, these guys were so ahead of their time."
Reese – Rock To The Beat
"One of my all time favs from Kevin Saunderson. I love the string line with Kevin's younger sister on the vocals. A true classic."
E-Dancer – Pump the Move
"Read the label on the vinyl — "SERIOUS TECHNO". Enough said."
Inner City – Big Fun
"This track first took over Detroit when it came out, it was 100% the biggest song in the city and took over a few months later worldwide. This song is still a staple in a DJ set."
Derrick May – Strings of Life
"This is Derrick's masterpiece and can never be topped by anyone. Ask him and he'll agree."
Chez Damier – Can You Feel It (MK New York Dub)
"My attempt at trying to make a banger when I was about 19."
MK – Burning
"My first production that I actually loved! And it got me to New York, got me a manager, and even got a record deal from Virgin."
Jeff Mills – The Bells
"He's the king of Detroit. Still making it happen, and that record still sounds good today."
Check out MK's new visual for '17' below.
Listen to Dummy's curated playlists on Spotify.