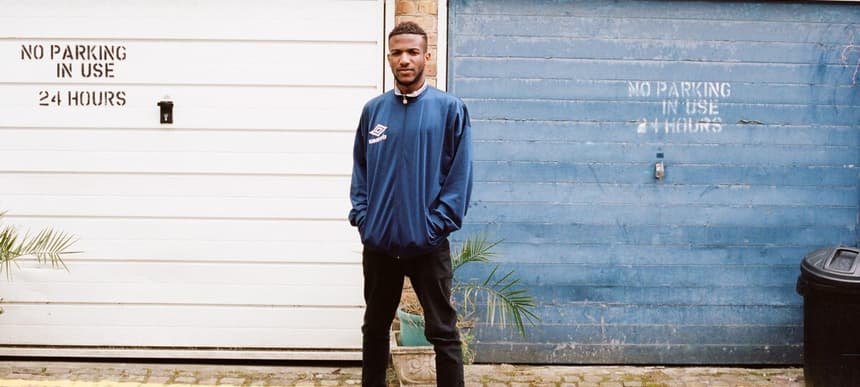 31.03.2016, Words by dummymag
The 10 Best '90s Samples, according to Conducta
If the name Conducta sounds familiar, it may be because you remember our premiere of Vague, his collaboration with Notion, earlier in the year. Since then he's been named Artist of the Week by The Guardian and just dropped Take it Easy, a sugar-sweet garage track which samples a 1998 track by Jameson.
Unsurprisingly, the '90s are among Conducta's favourite decade when it comes to hunting for samples, with American R&B and hip hop providing the base layer of sultry female vocals that he loves.
Following his latest release, we thought we'd track Conducta down to run through some of his favourite '90s tracks, which have made sample cameos in Conducta's tracks and beyond. Work through the selections below and listen seamlessly via our YouTube playlist.
Heavy D & The Boyz Is It Good to You
Conducta: "One from the new jack swing era, this track was a favourite of UKG veteran Jeremy Sylvester, he sampled it heavily in a few of his tunes under various guises."
M+S Present "The Girl Next Door" Justify
Conducta: "Strictly Rhythm's catalogue goes so deep, man. The vocals in here are used by Kerri Chandler in his track Keep Me Inside, which is a personal favourite of mine."
Timebase feat Kromozone Unity
Conducta: "This one was used infamously in Little Bit of Luck by DJ Luck and MC Neat. It's those classic acid and breakbeat vibes that make this so great, because they can be flipped so easily into various other genres."
Bone Thugs n Harmony Thuggish Ruggish Bone
Conducta: "This one is an absolute classic. It was used in one of my favourite grime instrumentals by Skepta, Thuggish Ruggish Bone, or Serious Thugs depending on who you talk to. The latter was famously vocalled by D Double E and JME."
Nas Take It In Blood
Conducta: "What more is there to say about Nas? He's simply one of the greatest. I love this track so much that I flipped parts of it for my track City Breeze."
Brownstone If You Love Me
Conducta: "Accomplished vocals from a very accomplished trio. I took chops from this in my collaboration with A.Motion on our track If You Leave."
Total feat Mase If You Want Me
Conducta: "I've always felt that these were overlooked artists in terms of R&B. They came together for this one where they sampled Busta Rhymes' anthem Put Your Hands Where my Eyes Can See."
Jay Z feat Mya Best Of Me
Conducta: "This acapella provided many useful vox chops in my early days of production. To me, it was one of the best tunes in that '90s to '00s era of rapper and R&B artists collaborating."
Brandy Angel In Disguise
Conducta: "The vocals on this one are so good. It's ended up being used by a million different producers, both established and underground, throughout the UK garage scene."
Toni Braxton You're Making Me High
Conducta: "The intro to this track always gets me, a combination of beautiful synth work and that infectious bassline. It was used by Second City in his track I Wanna Feel."