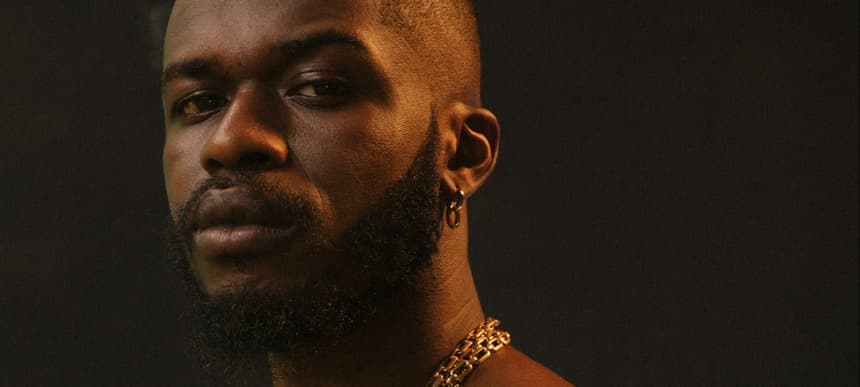 04.06.2021, Words by Billy Ward
The 10 Best African Creatives, according to BOJ
"The fact that she also produces a lot of her songs is amazing. A very talented all round creative..."
"The ladies like me because I'm an alté guy" rapped BOJ back in his 2014 single 'Paper', as he coined the term that would go on to represent an exciting leftfield style of Nigerian music emerging across the country. It would've be hard to predict back then just how much the term Alté would catch on, however, its meaning has gone to not only encompass an alternative blend of Afrobeats, pop and rap, but an entire ethos and artistic sensibility.
As well as helping to pioneer this new alternative form of expression, BOJ – real name Bolaji Odojukan – has been an important figure in Nigeria's music scene for quite some time now. Since the start of his influential group DRB LasGidi, consisting of BOJ and school friends Teezee and Fresh L, the 27-year-old has gone on to work with big names such as Davido, Mr Eazi, and Skepta.
BOJ has had a front row seat to witness Nigerian music transcend borders and dominate radio stations across the world in recent years. Being a spearhead for a new wave of youth culture which is all about creativity and individuality; BOJ names us his 10 Best African Creatives.
1. Tems
"She's one of my favorite artistes. She is one of the best songwriters I've heard and the fact that she also produces a lot of her songs is amazing. A very talented all round creative."
2. Teezee
"Co-Founder of Native, a member of DRB who has done a lot for the scene. He also did some work with Jameson and has pioneered a lot of great things."
3. Deeds Art
View this post on Instagram
"One of the best photographers who has done a lot for the scene, an amazing talent. I've worked with him a lot and I like his energy."
4. I.N. Official (Ifeanyi Nwune)
View this post on Instagram
"He's a fashion designer that I work with a lot because I like a lot of the stuff he makes and I think he's one of the guys from Africa who is really good at what he does."
5. Joey Lit (Free The Youth)
View this post on Instagram
"He's from Ghana. I feel like they're one of the few brands doing what they do out in Ghana, pushing the culture with their street wear brand and also the lifestyle as well."
6. Elsa Majimbo
View this post on Instagram
"I like her comedy style a lot, and I find her really funny. I really see her being around for a very long time."
7. Fireboy
"He's one of my favourite artistes. I like his songwriting and love his energy. He comes up with melodies and lyrics so fast, I don't see that a lot. Big shoutout to him."
8. Adesuwa
View this post on Instagram
"She's been a model for a long time and all round she really does a lot more. She's been designing a lot of things recently and she's also been working on a project called Legacy. She's done great for herself and continues to push the right narrative with her platform. She's dope."
9. TSE
View this post on Instagram
"An amazing photographer who is very futuristic with his work. I'm always mind blown by everything he does, I always find it very interesting."
10. Ademola Falomo
View this post on Instagram
"An enthusiastic director, one of the only directors that I feel like I don't even need to stress over. Once I just send him a song, he just gets it straight away. He's really dope and his concepts are always out of this world."
Stream BOJ's latest single below:
Read next: The 10 Best Under-The-Radar Alté Tracks, according to Lady Donli