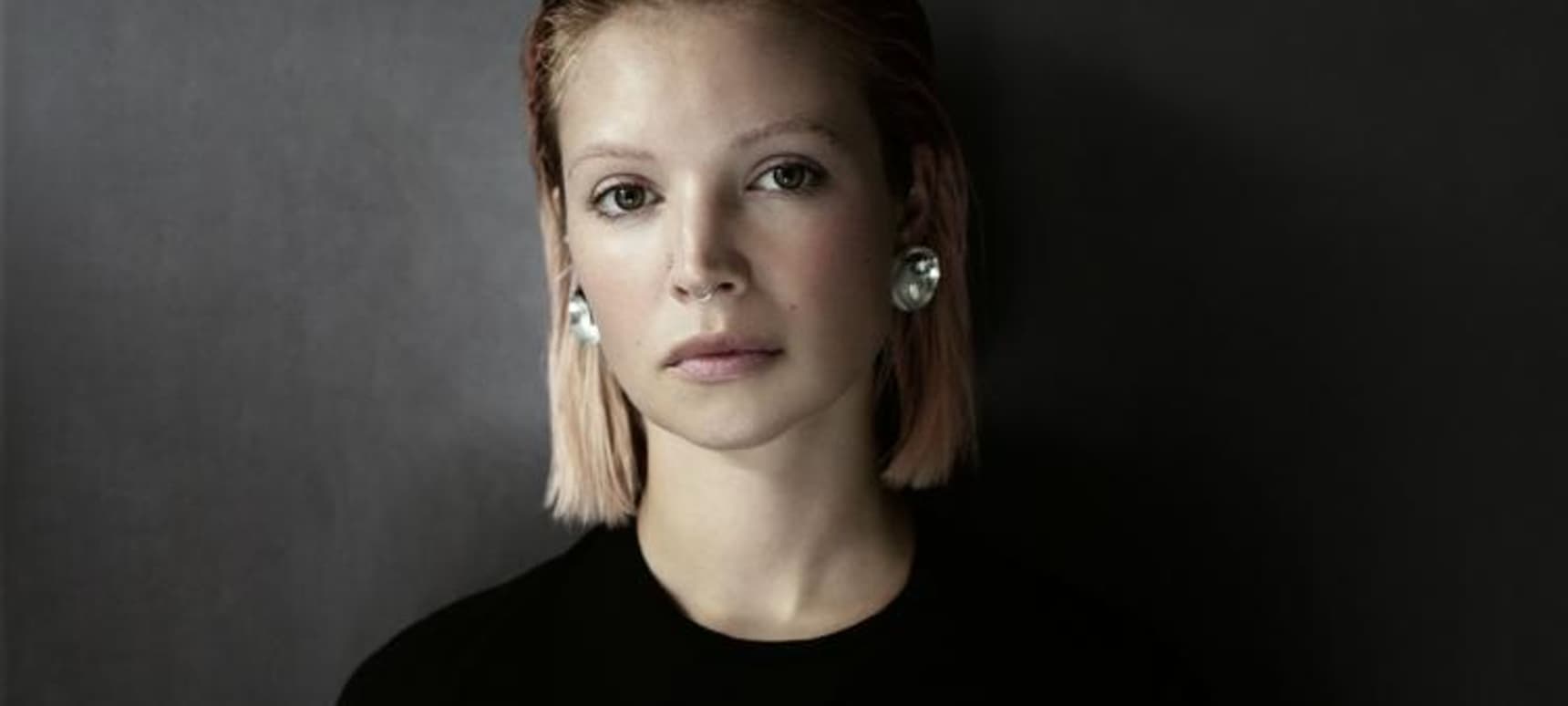 18.09.2018, Words by dummymag
The 10 Best All-Night Long DJ Tools, according to B.Traits
The selector shares the perfect tracks for an extended bathroom break...
Playing all-night DJ sets is an art – a craft only a DJ who has been selecting for some time can perfect. As much as it is a challenge, it's also a real badge of honour; an opportunity for a selector to really show what they're about, to dig deep into their crates and experiment with different styles.
Ahead of her all-night set at XOYO this Saturday, Canadian DJ/producer/broadcaster B.Traits shares some of her choice cuts to play when going long in the club.
–
1. Aphex Twin – 'A Stone In Focus'

"At the very beginning of an all-night set, it's important to set the tone. Everyone will just be arriving, looking awkward, sober… you want to ease them in, be the soundtrack that's welcoming, let them grab a drink, chat with their mates, have a look around and get a feel of the club. I like to open an all-night set with ambient only… No kick drums for at least the first hour."
2. Nord Dream – 'Ahu'

"Moving into the night, I'll start to pick up the pace. Something quite gentle and beautiful, with a softer vibe, but a rhythm that just starts to get people moving. Starting slower at 117 BPM dub techno and a few lighter housey bits."
3. Bleak – 'Fun'

"This track's title is exactly that. It picks the vibe up perfectly with just enough groove and swing, nothing too serious yet as we are still getting warmed up. A steady build-up is paramount because you never want to go in all guns blazing. It's so important to pace yourself, build the journey, tell a story."
4. The Advent – 'High Horse'

"Picking up the pace a bit here, and getting a little darker. This is a new one from Ben Klock's label Klockworks and is the perfect pick-me-up as we lead into the heavier side of techno."
5. Radial – 'Asiel'

"This record is still one of my favourites, and it's quite dark and heavy so I use it as almost a goal post in an all-night set. It's one of those tracks that will never get old for me, I look forward to that moment I get to play it and it always seems to be that part of my set where I really lose myself in the flow."
6. Tommy Holohan – 'South Beach Burnin Bins'

"PEAK rave time, this record completely picks up the energy. The rave stabs and transitional jungle breaks make it a high impact part of an all-night set. I can go anywhere from here!"
7. Arashi Moori – 'Illusory Systems of Broadcast'

"It's super important to include some transitional records in your all-night set, moments that help you get from A to B. I use tracks like this to transition into a higher, faster tempo like jungle or drum 'n' bass. By slowly speeding this track up, it builds anticipation for the next track that follows."
8. Torn – 'Unjustified Expectations'

"I feel it's always important to take your all-night audience on a proper journey. I started my DJ career in drum 'n' bass and still play it sometimes in longer sets. All-night sets allow for me to really go in, to play the new jungle that crosses over with what I play now. This track is from the latest compilation from Samurai Records, they're putting out some of the most interesting music out there right now."
9. The Electroliners – 'Loose Caboose (Bassbin Twins Remix)'

"It's crucial to have a few longer records ready to go, for a loo break or to eat some pizza! This track chops and changes throughout, so it's a perfect bathroom break track that will never lose your audience."
10. G-Man – 'Le Soleil'

"Rounding towards the end of an all night set, I like to bring it back down as we come in to the last half hour. It's cool to finish a shorter set on a banging high note, but for an all-night set I always feel that bringing it back down rounds off the full journey of the set. This track has that perfect bliss vibe, it's still a classic!"
B.Traits plays all night long at XOYO on September 22nd – find tickets here.
She drops the third release, 'People's Nation', on her own In.Toto label on October 5th.