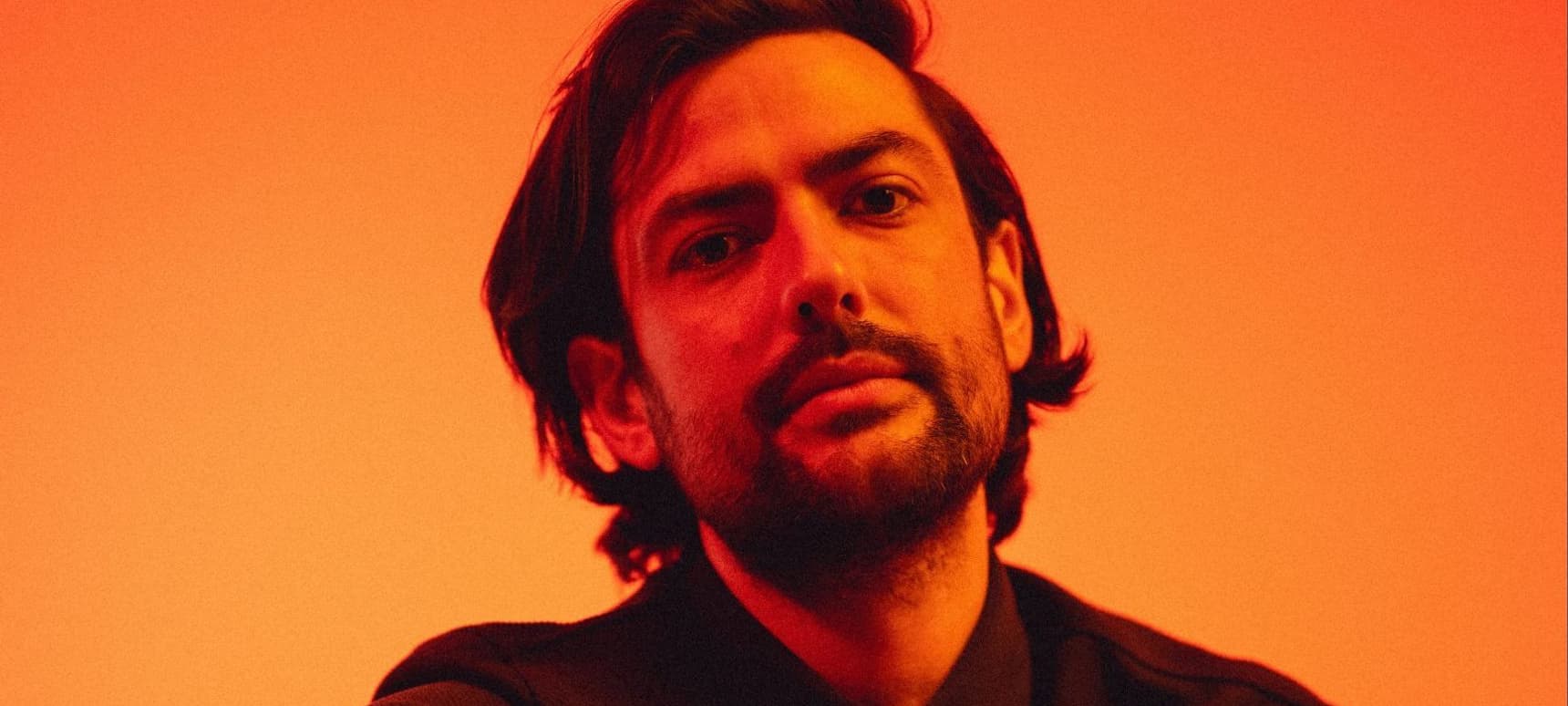 15.07.2021, Words by Billy Ward
The 10 Best Astral Jazz Tracks, according to Ishmael Ensemble's Pete Cunningham
"Full of mystic incantations, weird instruments and experimental ideas..."
Ever since breaking through onto the mainstream airwaves with their 2017 debut EP 'Songs For Knotty', Pete Cunningham's band Ishmael Ensemble has been re-defining the boundaries of modern jazz music. Having first emerged as a house producer in Bristol's electronic scene, Cunningham's long-standing love for jazz began to infiltrate his sound more and more until he started to incorporate live instruments, and friends, into his immersive sets. In just four years, the band has established itself as an integral part of a new wave of jazz music in the UK, defined not just by sound but by a youthful punk attitude that isn't scared to bend the rules – or scrap them all together.
The jazz landscape has witnessed its fair share of seismic shifts over the years: rewind back to the 1960s and the proliferation of astral jazz marks one of the genre's biggest upheavals. Characterised by Eastern influences, un-orthodox instrumentation, and a spiritual awakening within its performers, the music's expressionism anchored itself in the abstract and paved the way for today's experimental jazz resurgence. With Ishmael Ensemble's new album 'Visions Of Light' arriving on August 6, Cunningham dusts off his favourite astral jazz tracks, from Sun Ra and Alice Coltrane to Don Cherry and Pharaoh Sanders.
1. Rebecca Vasmant – 'Start of Time'
"This is the opening track from Rebecca Vasmant's debut album 'With Love, From Glasgow', a beautiful collection of collaborations with the city's often overlooked musicians and singers with Rebecca at the helm. It's the perfect brain reset, like a nice cup of tea before we head off on our astral journey."
2. Sun Ra – 'Space Is The Place'
"I don't think the importance of Sun Ra can really be defined by a single song or record, he transcended the parameters of "music" and his legacy still lives on stronger than ever. I love how he's been there since the start, from playing with big bands in the 1940's to experimenting with otherworldly sounds long before psychedelia was cool. I would've loved to see him and his arkestra in full force however the 3 times I've seen Marshall Allen lead the band have changed my perspective on what music is and can be."
3. Pharoah Sanders – 'You've Got To Have Freedom'
"I was about 14 when I first started seriously buying records. I was mainly into drum & bass, reggae & hip-hop and bought the 'Keep It Solid Steel' compilation by Mr. Scruff on a bit of a whim having recognised the name. It blew my socks off, such a diverse yet cohesive array of tunes and at it's epicentre this barnstorming version of 'You've Got To Have Freedom'. It was the first time I'd really connected to "Jazz" and it's been a mainstay in my DJ bag ever since."
4. Carlos Santana & Alice Coltrane – 'Angel Of Air'
"Around the same time as buying the Mr. Scruff compilation I found The Cinematic Orchestra. This was another great gateway into a kind of "Jazz" I appreciated and felt I could understand. The hip hop head in me searched out the samples used in 'The Man With A Movie Camera' & 'Every Day' which led me to discover the Art Ensemble Of Chicago, Missa Luba & most importantly Alice Coltrane. Her music has been a great inspiration since and has always been there to provide a moment of calm when needed."
5. Sarathy Korwar & UPAJ Collective – 'The Creator Has A Master Plan'
"I love all of Sarathy Korwar's work but the live album 'My East Is Your West' is particularly special. The concert is performed by him alongside the Indian UPAJ Collective & western musicians like Al MacSween & Tamar Osborn and is just as much a homage to the "Spiritual Jazz" greats as it is a reclaiming of the Indian classical traditions used in their works. It's musically exhilarating and the magical energy of a live performance is perfectly captured. In a year of no gigs, this has been one of the few records I've turned to to fill the void."
6. Emma-Jean Thackray – 'UM 음'
"A spiritual vision runs throughout Emma-Jean's work but it's never cheesy or misguided. I love her use of mantras and chanting as she vocalises intentions to the universe. This record is particularly free & expressive, recorded in one take and cut straight to disc for the brilliant Night Dreamer label, 'UM' & its counterpart 'YANG' are proper journeys. Emma's trumpet & Soweto Kinch's sax interweave and bounce around each other like some cosmic dance across the night sky. Magic stuff."
7. Archie Shepp – 'New Africa'
"Archie Shepp is my latest obsession. For some reason or another, I didn't really find his work when I first started getting into the more free form & avant garde sides of "Jazz". He just seems so completely liberated yet deliberate when he plays. 'Attica Blues' was the first obvious port of call when I started digging into his discography but it's 'The Way Ahead' that's stuck with me. It's totally free but at the same time concise, at times totally bonkers and hard to listen to but at others invigorating and energizing."
8. Don Cherry – 'Utopia & Visions'
"I love records that create a world of their own. I've listened to the album 'Organic Music Society' countless times and always find a new corner to explore and discover something new in. It's full of mystic incantations, weird instruments and experimental ideas that somehow make sense through Cherry's confidence in his writing & playing. It's also remarkably sparse, a good reminder that less is sometimes more."
9. John Coltrane – 'The Father And The Son And The Holy Ghost'
"I picked 'Meditations' up just before the first lockdown. 'A Love Supreme' & 'Ascension' are the obvious Coltrane masterpieces but there's something special about this record. Similar to the Archie Shepp track, Coltrane just seems so uninhibited and free, as if he's floating in some weightless post-transcendence world of his own. Who knows, maybe he still is."
10. Jaubi – Nafs At Peace
"This is my favourite record of the last few months. I first found Jaubi through their association with Tenderlonious who, as well as playing soprano on this track, released a brilliant record 'Tender In Lahore', a collaboration between him and the Pakistani group. Similar to the Sarathy Korwar record, I feel this one is providing something that's often overlooked, an insight into the North Indian classical music traditions that first inspired the likes of Coltrane, Cherry & Sanders."
Ishmael Ensemble's new album 'Visions Of Light' is out August 6 and can be pre-ordered here.
Read next: The 10 Best Spiritual Jazz Tracks Of All Time, according to Ill Considered