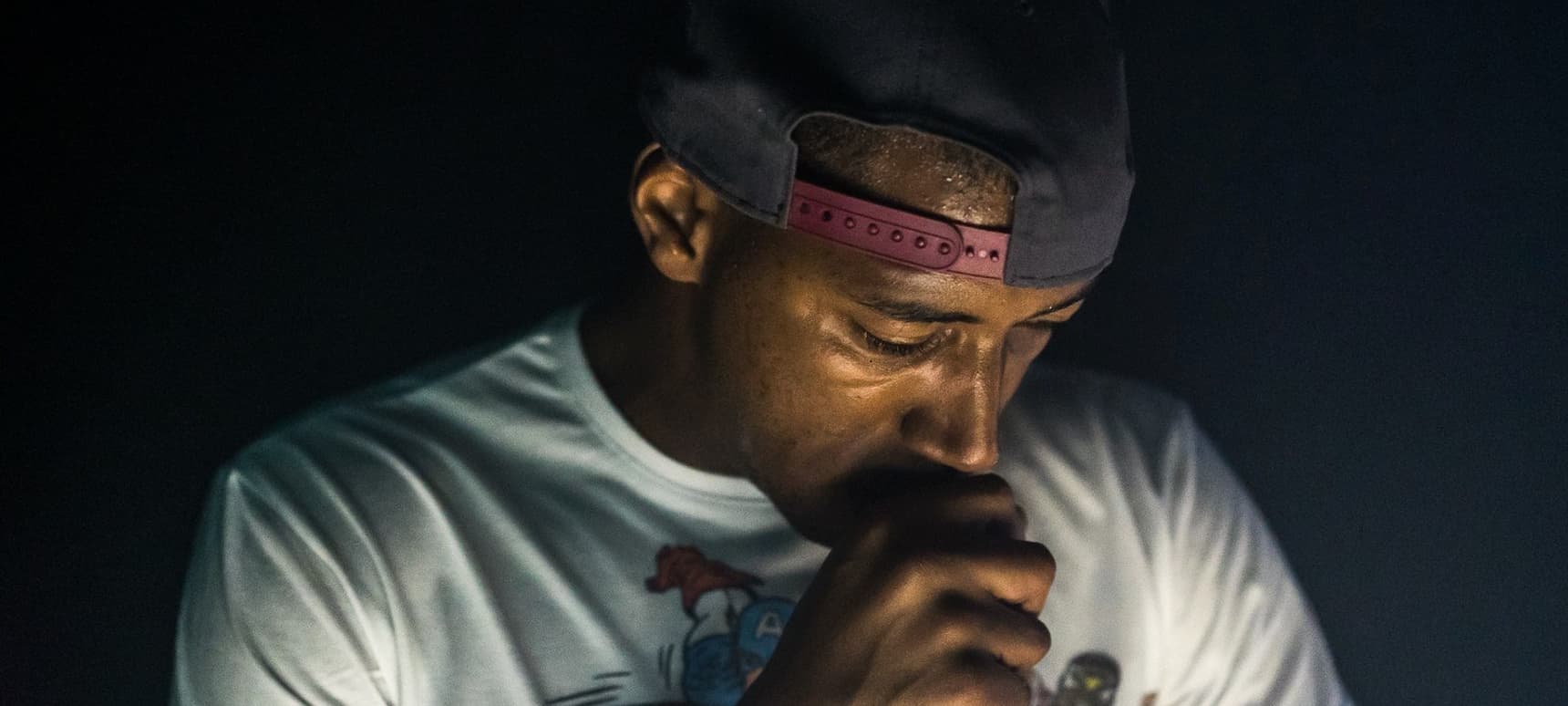 01.04.2016, Words by dummymag
The 10 best badman bashment tracks, according to Riko Dan
Riko Dan is from the hardest edges of grime. An original member of both Roll Deep and Cemetary Warriors, he's been both everpresent and evergreen in the scene since its inception, and even before that.
To this day he can still be found shelling down radio sets and raves in his trademark half-cockney-half-patois flow, effortlessly mixing the dialect of his Jamaican heritage with the gruff East London slang of where he grew up. He also has an ear for some of the most progressive and interesting beats around; just listen to Rabit's Black Dragons or Mumdance and Pinch's Big Slug for examples of this.
While he's certainly known best for spitting over grime beats, Riko has been MCing for years over a variety of genres. There's even an old video on YouTube of him and Wiley showering down over jungle as far back as 1997, and before that his beat of choice was drum n bass or ragga. Fast forward to the future and 2016 is set to be a big year for Riko, with his first Manchester show on the horizon and an appearance at Outlook Festival set for late this summer.
So with the London City Warlord's predilection for Jamaican influenced music, we thought we'd hit him up for a list of his personal favourite badman bashment tunes. Read Riko Dan's selections below or listen seamlessly via our YouTube playlist.
Ninjaman New Gun Fi Lick
Riko Dan: "This one epitomises everything about badman spitters."
Super Cat Don Dada
Riko Dan: "The title of this one says it all."
Shabba Ranks Gun Pon Me
Riko Dan: "The Grammy kid himself."
Ninjaman Sound Death!
Riko Dan: "Been killing sounds from early."
Ninjaman Shot A Talk
Riko Dan: "That's what we talk with."
Jimmy Crazy Talk Bout Gun
Riko Dan: "JC talking about the hammers."
Junior Demus Shot Mek Yuh Wiggle
Riko Dan: "Junior Demus will make a donny dance."
Daddy Tar Zigzawya (Sig Sauer)
Riko Dan: "This one used to tear down the dance."
Bounty Killer New Gun
Riko Dan: "Brand New Skeng."
Bounty Killer Gun Heaven
Riko Dan: "Gun Paradise lol."
Riko Dan plays Outlook Festival, which takes place September 1st – 4th, 2016 (tickets).