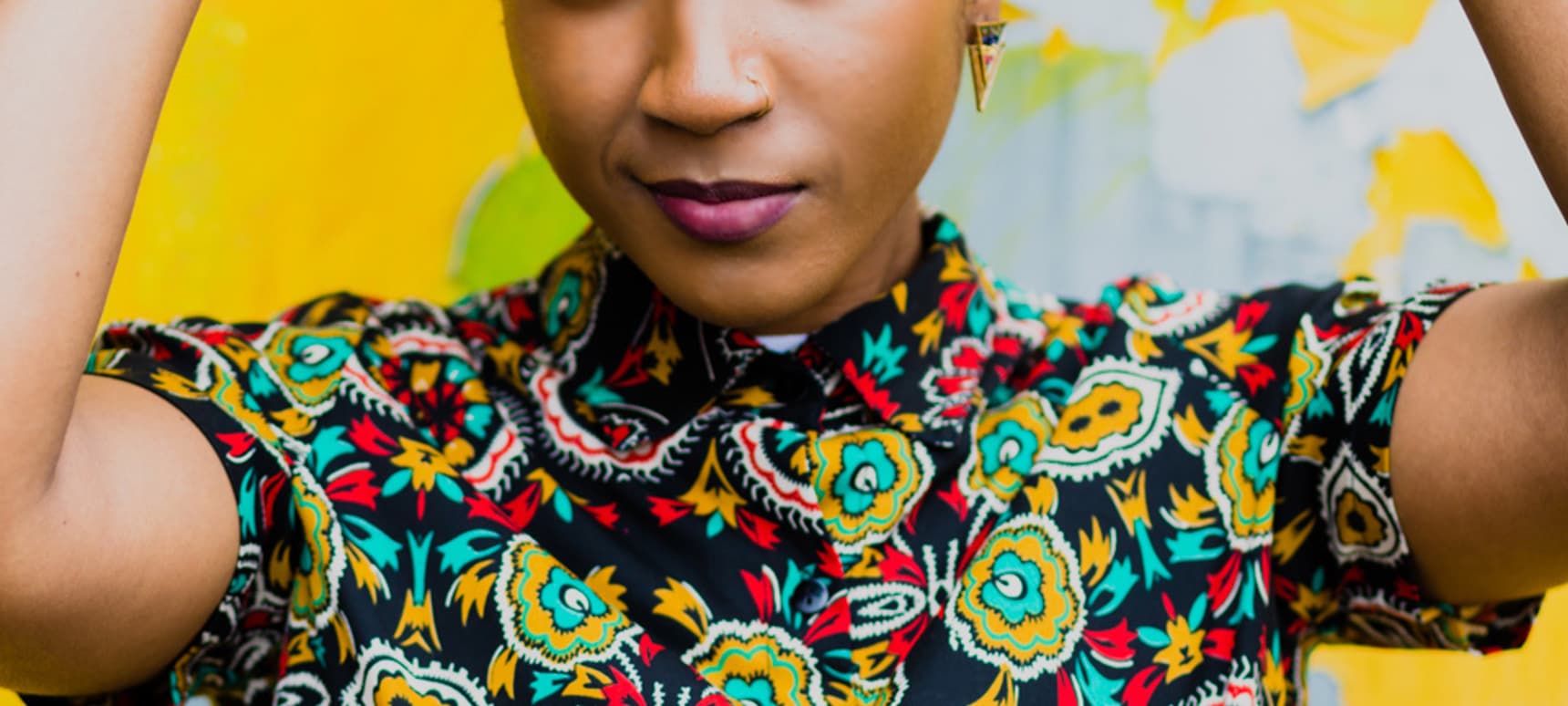 20.11.2017, Words by dummymag
The 10 best bangers from the Midlands, according to Lady Sanity
For over 17 years, Urban Development has been a force in UK urban music, an organisation committed to developing the next generation of artists, industry leaders and music creatives through education, inspiration and enterprise. It has grown into a nationwide source of knowledge for 14-25 year olds, mainly for Black, Asian and Minority ethnic (BAME) students, staying true to the work that started Urban Development years ago.
A product of this platform, Birmingham's Lady Sanity is one to watch out for. A new school female MC with a rough, tough edge, the 23-year-old has been influenced by everything from punk and rock to hip-hop and pop, and this eclecticism runs through all her output. Her ascension was confirmed when she won the Get Rated Award at this year's GRM Daily Rated Awards, an accolade that confirms her amazing talent.
Fiercely repping the city of her birth, she is a big fan of the emerging music scene already present in the Midlands – that part of the UK that isn't just Birmingham – and she broke down some of her favourite tracks from the region for us…
TrueMendous – O.T.Y.L.
Lady Sanity: "Everything about this track is perfect. From TrueMendous' skippy flow to gritty feel of the instrumental. It would be impossible to leave O.T.Y.L off the list."
Ashley Zeal – Don't Lie
"Not many R&B singers can handle a heavy bassline & show their vocal capability like Ashley does on this track. It really showcases his craft for songwriting along with his voice. Too dope."

Trademark Blud – Terrorist
"Trademark's energy and passion are another level here. Delivery is on point. Not many artists are so unapologetically outspoken, so you've got to rate his spirit. Realness."
Population 7 – Blindspot
"The chorus & instrumentation are too catchy. I don't think I can ever get bored of how this track builds. Population 7 just provide all those good vibes so effortlessly."

Sane Skitza – Little City
"This song defines vibes. Both the production and Sane's tone are so unique but they match perfectly. Another one that get's stuck in your head for days on-end."

Kofi Stone – Nothing Ain't Free
"The boom bap hip-hop feel I love so much is perfectly represented here. Kofi has such a mellow vibe but his lyricisms so heavy at the same time. Flawless combination."

Ed Geater – Symmetry
"Another catchy chorus. I've always had a fascination with the acoustic guitar, so the fact Ed can create such sick melodies when he loops his always blows me away."

SophieLou – Bright Lights
"Such a feel good banger. SophieLou's voice is so smooth. I feel like a lot of people can also relate to the lyrics on this one, so although the beat is sick, don't let it distract you from the words."

Jaydenclover – Winter Kisses
"Such a dope transition from the neo-soul sounding chords in the beginning to the garage rhythm. It legit feels like it could have been released at the peak UKG 90s/00's. Perfect song for the winter ravers."

Stanza Divan – Warriors (ft. Jafro)
"I feel so empowered listening to this one. Hard-hitting rap flows blessed with an addictive chorus. It's illegal to not do a head-nod to this beat…"
Check out Lady Sanity's new single, 'Role Models', below.