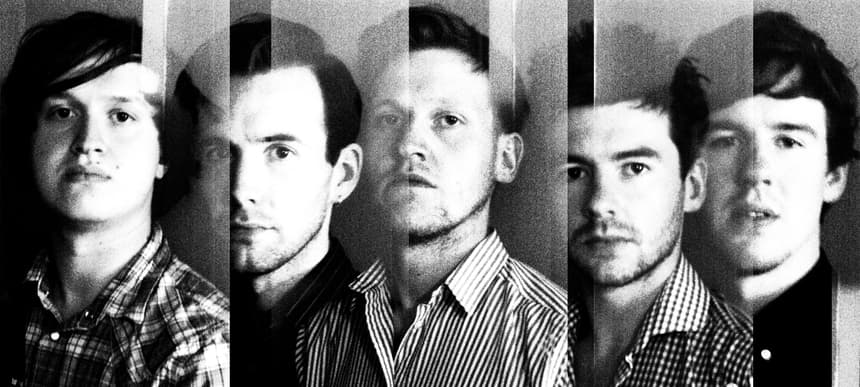 27.11.2013, Words by dummymag
The 10 best baroque pop songs, according to Dutch Uncles
Marple art rockers Dutch Uncles released their third album 'Out Of Touch In The Wild' at the beginning of the year, which was marked by the incorporation of instruments like strings and xylophones into their herky-jerky rock song structures. In a few days' time, they'll be going on tour with a string ensemble in tow, so ahead of that, the band's Robin Richards and Duncan Wallis have picked 10 tracks that use strings and do Baroque pop the right way.
Kate Bush – Cloudbusting

Robin Richards: "An obvious choice for us when it comes to the use of strings in a pop song, but Cloudbusting really does it so very well. The strings play a lead part throughout, supplemented only by drums, synths and Bush's stunning vocals. The strings play a constant, stomping rhythm, as opposed to the standard flowing legato strings you often find slopped in '80s production. The string arrangement in this piece has been a big influence on the way we've approached the arrangements for Dutch Uncles' music."


Super Furry Animals – Walk You Home

Robin Richards: "A beautiful string-led piece from the Furries' seventh album, 'Love Kraft'. The arrangement is built on retro motifs which could easily slot into a raunchy scene from an early James Bond film, or backing for a Burt Bacharach number. Nevertheless, despite the familiar sounds of the arrangement, it all fits perfectly with Super Furry Animals' typically unusual pop structuring."


Prince – Raspberry Beret

Robin Richards: "Great use of strings within a wonky-funk pop tune. Apparently the string quartet recorded their part for the whole song in one take, and Prince knew it couldn't be played any better! We could listen to the middle eight for this over and over and never get bored of the arrangement."


Field Music – From Hide And Seek To Heartache

Robin Richards: "A wee tune from Field Music's last album, 'Plumb'. The string lines counterpointing with the lead vocal is the main focus of the song, with the pretty motifs being backed by legato harmonies and Field Music's trademark urgent drum rhythms."


XTC – 1000 Umbrellas

Duncan Wallis: "If you've only heard of XTC through Making Plans For Nigel, then this track may come as a bit of a shocker. It's one of the masterfully crafted slices off their '87 album 'Skylarking', which was produced by Todd Rundgren. That should connect the dots for you, really. There are strings used throughout this concept album, but here they completely embody the song, in a totally Bernard Herrmann style. We can't recommend this album enough."


Busta Rhymes – Gimme Some More

Duncan Wallis: "Speaking of Bernard Hermann, Busta Rhymes takes this style one step further by actually sampling his good work from the film Psycho to deliver a very innovative (at the time), fast-paced cut of brilliance. This really does leave contemporary rap with so much to answer for."


The Velvet Underground – Venus In Furs

Duncan Wallis: "We all know it. We only put this in so Pete couldn't put Bittersweet Symphony in this list, but that doesn't take away any of its greatness. That's The Velvet Underground's greatness, not The Verve's… although they are quite smashing in their own way, too."


Michael Tippett – Concerto For Double String Orchestra

Robin Richards: "Okay, not technically a song, but this is one hell of a string-led neo-classical number. The piece never quite goes where you expect it to, and the constant syncopated twists and turns make it a really compelling listen. It features a lot more tonal qualities than some of Tippett's other string pieces, which can be a tad too dissonant for their own good. All in all – tune!"


Electric Light Orchestra – Shine A Little Love

Duncan Wallis: "Always an eyebrow raiser, especially on't dancefloor, but this is '70s white pop disco at its very finest. No one doesn't not hate this song."


The Ramones – Baby I Love You

Duncan Wallis: "This must've seemed like a mad move back in the '70s, but this track off the Phil Spector-produced album 'End Of A Century' serves as a constant reminder of the genius of collaboration. It's a massive shame that they didn't let Phil make them do more songs like this on the album instead of making a slightly thicker sounding punk album than usual."
Dutch Uncles will play with a string ensemble at Leeds Belgrave Music Hall (November 30th), Brighton Komedia (December 2nd), Leicester O2 Academy 2 (December 3rd), London Islington Assembly Hall (December 5th), and Manchester Academy 2 (December 6th), with support from Outfit. More information and tickets here.