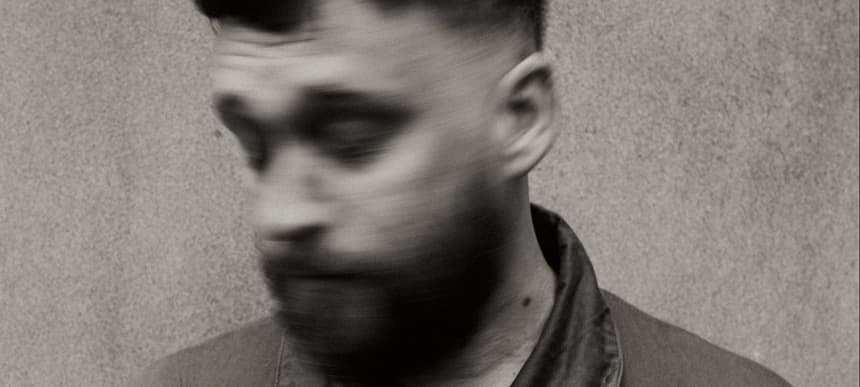 11.10.2021, Words by Billy Ward
The 10 Best Boards of Canada Tracks, according to Lone
"Outlandish and gorgeous. Wicker Man as fuck. Maybe the quintessential BOC track..."
Known for his eclectic musical style, spanning everything from hip hop and jungle to swung house and breakbeat, Matt Cutler (aka Lone) is continually on the hunt for new influences.
Marking his first album in five years, the Nottingham DJ and producer is on the cusp of dropping his eighth LP, 'Always Inside Your Head'. It signifies a bold new chapter for an artist who has been honing his craft for over a decade, not only debuting a new label but also featuring vocalists for the first time. Despite existing somewhere between trip hop on Mo' Wax, 90s Warp, intelligent drum & bass and ambient house, Cutler says his main two influences for the record are Cocteau Twins and My Bloody Valentine – something which goes a long way towards showing the extent of his musical intelligence and unbridled creativity when it comes to toasting a new sound.
We sat down with Lone to discuss another huge influence on his career and a group he considers to be the best band in the world – Boards of Canada. From listening to the pioneering Scottish duo on the radio while doing his school homework, to emulating their desire to carve out new frontiers of electronic music later on in his life, Cutler's adulation for the two-piece runs deep. Digging back through the archives to identify ten of his favourite Boards of Canada tracks, Lone explains why he thinks the group is second to none.
1. 'Bocuma' (BOC Maxima CD / Music Has The Right To Children LP, Music70 / Warp / Skam, 1996 / 1998)
"This felt like a good place to kick things off. Like the official jingle for 'BOC industries' (or something..) An awesome little display of their unique ear for melody and synth playing."
2. 'Satellite Anthem Icarus' (The Campfire Headphase LP, Warp, 2005)
"For me this might be their finest use of guitars. I can remember hearing this for the first time and thinking how natural the use of acoustic guitars sat with their music. The most sun-bleached and gorgeous track on 'The Campfire Headphase' for me and one of the most intricately produced tracks in their catalogue. Endless layers of beautiful noise that look exactly like all those warped textures of the album artwork in my brain."
3. 'Orange Romeda' (Various Artists – WAP100: We Are Reasonable People Compilation, Warp, 1998)
"Only the best band on Earth would casually drop a tune this good for a compilation… a great example of their knack for a bittersweet melody. There's something tragic yet playful about it. It's interesting to think that this came out the same year as 'Music Has The Right To Children' – perhaps a glimpse into what the (I'm guessing) many unreleased tracks left over from the album might sound like."
4. 'In A Beautiful Place Out In The Country' (In A Beautiful Place Out In The Country EP, Warp, 2000)
"For me, this might be BOC at their all time creepiest. 'Come out and live with a religious community in a beautiful place out in the country' – the references to the Branch Davidians which would be further explored on 'Geogaddi'… it also kind of feels like dark humour from the bros – by this point the band were beginning to be worshipped as a cult themselves. A hauntingly beautiful tune anyway and the title track from what I consider to be the most flawless EP ever recorded."
5. 'Nothing Is Real' (Tomorrow's Harvest LP, Warp, 2013)
"From their last album 'Tomorrow's Harvest' – the Sandison's at their most nihilistic. This tune stands out as the emotional peak of the album for me. A kind of embracing of collapse – nothing is real – and that's OK! The gnarly piano loop which is offset by the subtle changes in the bass notes is pure BOC magic. Masters of subtlety exercising how it's not only what you put into a track but what you leave out…"
6. 'Aquarius' (Music Has The Right To Children LP, Skam / Warp, 1998)
"God bless John Peel. I used to sit in my room every night procrastinating over my homework listening to his radio show and can clearly remember around the time MHTRTC dropped, for a few weeks, he'd play 'Aquarius' pretty much every night. I'd never heard of BOC at this point but loved this weird tune with the counting and (what I thought sounded a bit like) chords from one of the tunes on the Flash Gordon soundtrack…..?! Anyway, every time he played the tune, I missed who it was by. Cut to a few weeks later and I copped the MHTRTC album on CD with my pocket money (strictly based on the amazing cover and the fact I'd heard of 'Warp'). Imagine my amazement when 'Aquarius' came on… the glorious, blunted standout track from the greatest debut album of all time. I probably listened to this album every day after that for a good ten years straight. Fan for life."
7. 'Kid For Today' (In A Beautiful Place Out In The country EP, Warp, 2000)
"A similar energy to that 'Nothing Is Real' tune, in that, it's all about the subtelty here. Melodies come in once and are gone just as quickly as they appeared leaving you wanting more – and – wondering if you actually even heard them at all. As autumn sets in I'll be listening to this one a lot. The whole EP actually. Perfect music for this time of year."
8. 'Broken Drum' (Remix For Beck, Guerolito LP, Interscope, 2005)
"BOC have a body of remix work pretty much as incredible as their own releases so I definitely wanted to include at least one. This is probably my favourite remix of anything, ever. So lush and detailed, full of live instrumentation and layered with guitar, bass and piano melodies in reverse. I actually played it backwards for the first time quite recently and it really revealed itself to be something even more mind blowing than I first thought, and what I imagine must've been a colossal pain in the arse to put together. Who else do you know who will learn a bunch of melodies in reverse order only to then reverse THEM and have it as the basis of a song… and for a remix! it's just incredible dedication to their craft and so inspiring. Beck must've lost his mind when he put it on for the first time."
9. 'Everything You Do Is A Balloon' (Hi Scores EP, Skam, 1996)
"From their first proper widely available release 'Hi Scores' I'm going with the closing tune 'Everything You Do Is A Balloon'. A big fan favourite from what I can work out and rightly so. I sometimes struggle to listen all the way through without welling up to be honest. Those pads keep building and rising and the lead melodies communicate more than any vocal ever could. One of their strongest ever tracks and a real sign of what the bros were REALLY capable of."
10. 'Julie And Candy' (Geogaddi LP, Warp, 2002)
"And by 'Julie And Candy' i mean 'Geogaddi'. The whole album. That's my number one. How can you possibly extract a single piece of music from such a cohesive masterpiece? It's like cutting up your favourite movie… it needs to be experienced as a whole. Having said that, if I had to pick out one song from that album that best summed it up and summed up the feel of the band overall (for, let's say, a top 10 list for Dummy mag) I'd go for 'Julie And Candy'. A song that sounds like it's been buried under the sand and covered in pine cones on a Scottish beach… something quite terrifying is happening in the woods nearby. A harp that is playing itself in the wind… backwards. Outlandish and gorgeous. Wicker Man as fuck. Maybe the quintessential BOC track and a strong standout from what I consider to be the best album ever recorded."
Lone's new album 'Always Inside Your Head' drops October 29 and is available for pre-order here.
Stream his latest single 'Realise' below:
Read next: Lone interview: "Okay, I must be dreaming."