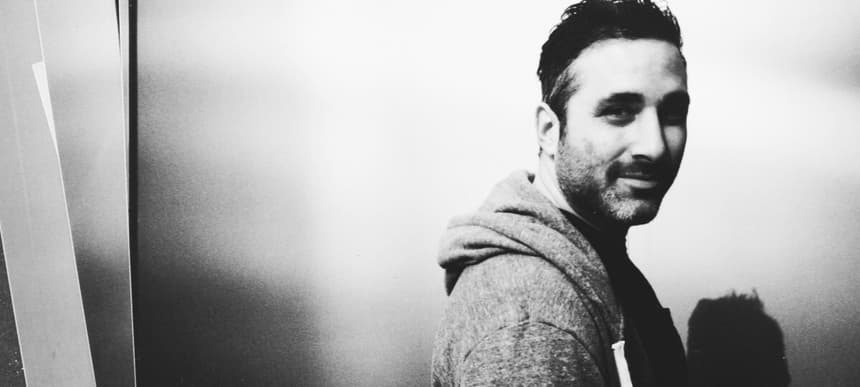 04.10.2016, Words by dummymag
The 10 best computer game themes, according to DJ Yoda
Love them or loathe them, computer games have a lot to answer for. Whether you prayed for an Amiga, remember Crazy Taxi on Dreamcast, only got an N64 for Goldeneye, or hammered cheat pages to get more money for a your employed slacker to get a heart-shaped bed in The Sims – most people reading this (especially if you fall into the 16-45 remit) have stayed up until 4am and experienced the feeling of their eyes burning into their skulls like two Hot Tamales® getting ejected from an anger management course.
Inspiring the likes of Lone, Hudson Mohawke, and maybe Broshuda (but he apparently never had a Sega) – the influential hold that computer game soundtracks have had over electronic music production is undeniable, especially the bleeps and pads from the 8-bit heydeys of the '80s and '90s. A man who needs little introduction, DJ Yoda is also pretty besotted with computer game soundtracks himself. No stranger to mashing up his favourite Street Fighter and Super Mario Bros gameplay into up movies, TV shows, cartoons, music videos, animations and commercials; he's finally gone full-throttle for lovers of consoles from N64 to Nintendo by announcing a new AV show dedicated to solely spanning over 25 years of video game history. Named the 'History of Gaming', it mixes together live game footage, music, and samples, and will be premiered by DJ Yoda at IMAX Waterloo on October 8th as part of London Film Festival, before turning it into a full tour next year.
In advance of this 8-bit soundscape buffs paradise, read through DJ Yoda's expert selections below, and listen seamlessly on our YouTube playlist.
Outrun
"This is probably my favourite computer game music of all time. You could select the tune at the start of the game, but they were all great examples of 8-bit composition."
Super Mario Bros
DJ Yoda: "Just a classic theme that everyone knows, and has weirdly ended up getting sampled loads in hip-hop (see Get Busy by Saigon and Super Brooklyn by Cocoa Brovaz etc.)"
Tetris
DJ Yoda: "Again, a stone-cold banger that even works if you drop the original in a club (however, The Game-Boy version is the best). There have been tonnes of remixes of this over the years from drum and bass to dubstep, through to trap and Balkan brass band versions."
Streets of Rage
DJ Yoda: "The whole soundtrack to this game is amazing. It's heavily inspired by hip hop and house music, but nicely translated into the 8-bit limitations."
Robocop
DJ Yoda: "Another Gameboy theme. There's something about the sound of those machines that was really good. I could happily listen to this one at any given time."
International Karate Plus
DJ Yoda: "A good example of how you can make funky music with all the limitations of primitive computers."
Shadow of the Beast
DJ Yoda: "I remember this one coming out on the Amiga. It was more advanced than the above-mentioned music – atmospheric and catchy. Side note: this was the first game with "parallax scrolling". Look it up."
Xenon 2
DJ Yoda: "This was the first time I heard a "proper" song in a computer game (Megablast by Bomb The Bass) and I lost my shit. There were breakbeats, samples and scratching, all on an Amiga game with shooting. Game-changer!"
Super Mario World Star Road
DJ Yoda: "Recently sampled by DRAM and features bongos. What more do you need?"
Goldeneye
DJ Yoda: "Very cool N64 soundtrack that kind of added hip-hop beats to the James Bond theme, which is two thumbs up in my book. Thanks and good night."
London Film Festival Connects Music/Performance presents DJ Yoda Goes To The Arcades: A History of Gaming at IMAX, Waterloo, London on October 8th (tickets).