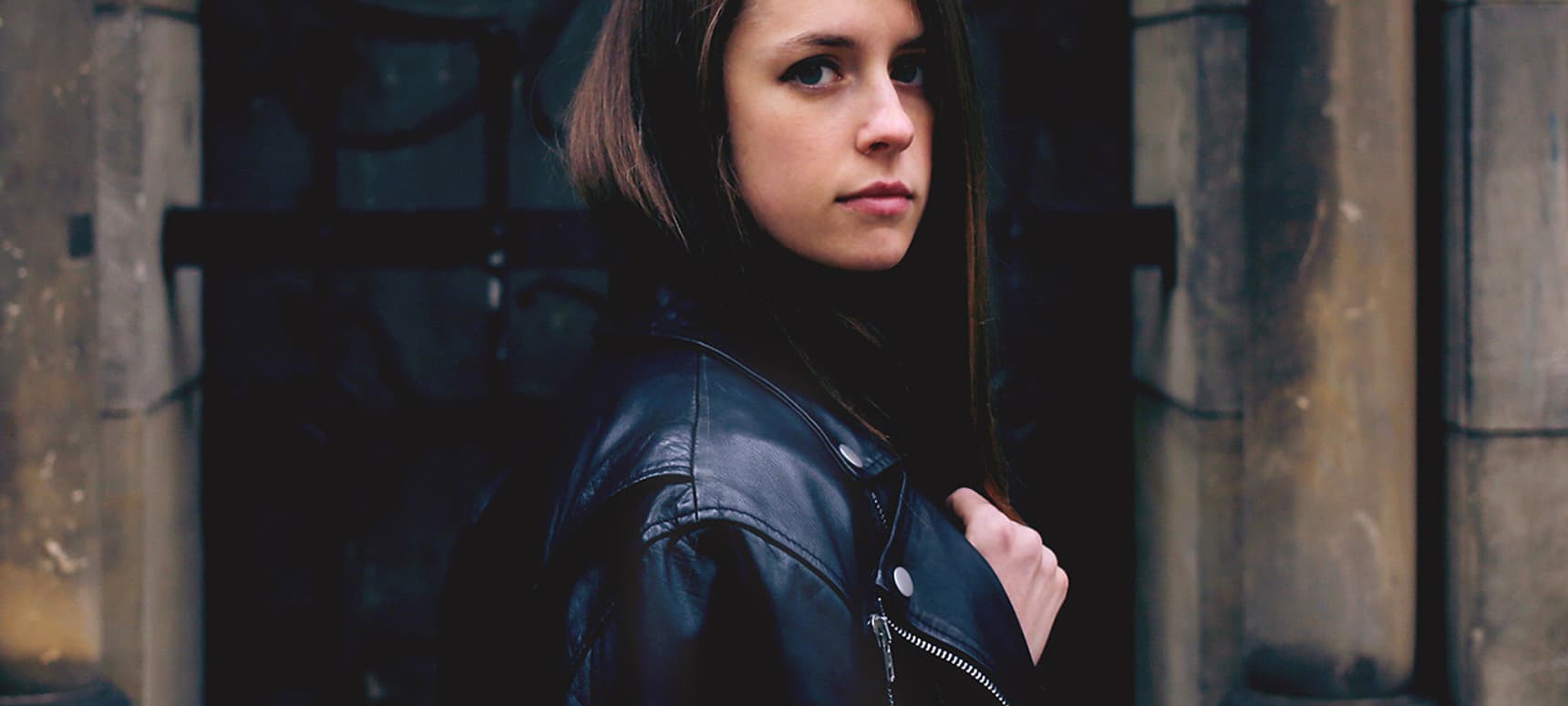 23.10.2015, Words by Natalie /
The 10 best cool-not-cool songs, according to Avalon Emerson
…that you should just get over yourself and love.
Avalon Emerson has always been an enigma. The fact she threw any meticulously curated 'on brand' genre list out of the window and responded with a curveball theme kind of cements that. Conform to the 'banger' standards all boys club? Nah, not Avalon. Cruising the world via Berlin and San Francisco, the infinitely talented DJ and producer has pulled a thrown more than a few choice cuts out of the bag in the past few years on Icee Hot, Spring Theory and Shtum. From the early swathes of Warm Up Love (as the name suggest…it's a heater), the gospel edges of Caroline, the relentlessly satisfying jack of Pay Off (How To Think It, Feel It, And See It) and her bubblebath-soothing edit of HNNY's Solsidan; Avalon is defying that dusty perception that girls don't like sitting in front of computers and producing. Actually scratch that, she completely blows that idea out of the water. Yes lads, here's yet another woman who is better at producing than you (and should be up in that Top 100 DJ List).
But back to the list, as that's why we're here. In Avalon's own words: "Sometimes dance music people can be a little too cool for school. It would be quite 'on brand' to throw together a ten best 10 list with 'my favorite house bangers' or '80s dance 12" pop classics' (my original idea, actually). So instead of a regular ol' dance track list, here are songs that may or may not be particularly 'cool'. These are songs that I love, and that I think that you should consider loving too."
Get your claws into Avalon's selection seamlessly here and whether you find it cool or not. Plus, for those lucky people blessed with a ticket to Bristol's Simple Things this weekend, longform set lovin' connisseur Avalon will be there laying the foundations for all your dancing needs on Saturday night. Y'all are in for a treat.
01. Patsy Cline
She's Got You
Avalon Emerson: "The Cline is the definitive classic American country treasure. Perfect pitch, a trailblazer for women in music, a rough life and a tragic untimely end. She sings with such piercing emotion and perfection that whenever I feel down, I can listen to Patsy Cline and think, "Well, at least I'll never be that sad.""
02. Magnetic Fields Strange Powers
Avalon Emerson: "I'm a massive fan of Stephin Merritt's. The Magnetic Fields, The 6ths, Future Bible Heroes, The Gothic Archies…gimme. Maybe it's the often-goofy lyrical creativity, the sheer breadth of material, the stylistic variation or going from lovesick to grump in a minute-long song."
03. Rufus Wainwright Go Or Go Ahead
Avalon Emerson: "You know, now that I think about it, I really don't need to justify how much or why I love Rufus Wainwright to you. You're either on the Ruf boat with me, or I hope you and Cthulu have a very nice life together."
04. Guided By Voices Motor Away
Avalon Emerson: "The coolest fourth-grade teacher turned rock star from Dayton, Ohio who ever wrote 1,700 songs. This particular cut sounds very good very loud, especially played in a car barreling away from your kewt teenage troubles."
05. Of Montreal Requiem For O.M.M.
Avalon Emerson: "Kevin Barnes may be a bit nuts, but so creative. Of Montreal has been so prolific over the years it's hard to pick just one song, but this one with its effervescent psychedelia and saccharine poppiness really stands out…and it really has stood out in particular when performed at one of their over-the-top live shows."
06. Sinéad O'Conor Nothing Compares 2 U
Avalon Emerson: "Nothing compares to Sinéad's vocal delivery on this Prince-penned cut. I may or may not have slayed (read: entertainingly yet sadly performed, like a desperate end-of-season rain forest bird courtship dance) this song at one or more karaoke bars."
07. The Future Sound of London Papua New Guinea
Avalon Emerson: "I personally think this one is actually cool. Some people have told me differently. Cool World ravey breaks combined with Dead Can Dance is a winner in my book."
08. Cal Tjader Soul Sauce
Avalon Emerson: "This sounds a little like something your grandparents listened to at a '60s suburban cocktail party. Maybe that's also kind of what makes it fun to listen to, but at the same time this is also definitionally cool jazz. How can you listen to it and think anything else?"
09. Haruomi Hosono Sportsmen
Avalon Emerson: "Okay, so this actually is cool. Sorry, but you should love this song. Haruomi Hosono is a creative genius whose work with Yellow Magic Orchestra is so canonical that it almost doesn't need to be mentioned. Maybe less known, however, is that his solo career was just as prolific. There's something about "Sportsmen" that puts it above his over songs for me. The melodies and delivery convey this kind of nostalgic emotion that make me feel like happy-crying just listening to it."
10. Arthur Russell Losing My Taste For The Nightlife
"I'm driving to town
But I'm on the same road that took me back home
Put me on the road
Now I'm heading to nothing 'cause its no more fun
Going down through the pines, what I'm doing I did before
And that's all I see
Driving, driving sixteen miles
I'm looking for something I don't want to do
Because my coming to town it took me from you
Now I'm losing my taste for the night life"
Catch Avalon Emerson at Simple Things, Bristol on October 24th (info).