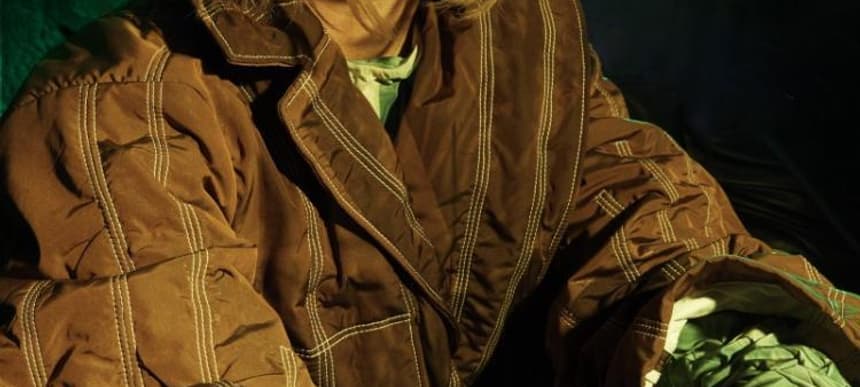 12.10.2018, Words by dummymag
The 10 Best Dance Music Collaborations, according to Róisín Murphy
From The KLF and Tammy Wynette to Mark E Smith and Mouse On Mars...
From Shaggy and Sting to Lil Wayne and Weezer, sometimes unlikely musical hook-ups will happen (with varying degrees of success, as the previous examples should tell you). But sometimes they just make sense. Recently, avant-pop icon Róisín Murphy linked up with an unpredictable voice in dance music, Ali Love, for 'Jacuzzi Rollercoaster'. Produced by Maurice Fulton, it's a warped, funky number that sees both individuals on top of their game.
Róisín has given Dummy her all-time favourite ten collaborations in dance music, with some mind-boggling musical link-ups that have proved fruitful over the years…
–
1. Was (Not Was) ft. Kim Basinger & Ozzy Osbourne – 'Shake Your Head (Steve "Silk" Hurley's Dub)'

"Madonna originally did the vocals for this only to be replaced by Ozzy Osbourne…"
2. Robert Goerl, Annie Lennox – 'Darling Don't Leave Me'

"Dark '80s vocals with Annie Lennox."
3. MU & Maurice Fulton – 'Paris Hilton'

"MU is an old friend from Sheffield, and Maurice is a legend that I've loved for 20 years, and I couldn't believe it when I heard that the two had got together and made this incredible music. That was a mad thing that my mate MU ended up making tunes with Maurice Fulton."
4. Towa Tei & Kylie Minogue – 'GBI'

"It's just unbelievable to think that Kylie did this. It's mad, it's bonkers, it's brilliant, and I love it!"
5. The KLF ft. Tammy Wynette – 'Justified and Ancient'

"Oh this is just a classic, come-and-have-a-dance-with-your-mum tune."
6. Von Südenfed – 'Fledermaus Can't Get It'

"Mark E Smith's collaboration with the guys from Mouse on Mars and it's brilliant."
7. Happy Mondays – 'Wrote for Luck (Vince Clarke Remix)'

"One of the great crossover singles from rock to dance."
8. Cassius ft. Cat Power, Mike D – 'Action'

"The mad combination of people making a fantastic record ideal for this selection."
9. Tony Christie and All Seeing I – 'Walk Like a Panther'

"I love this, it's not just Tony Christie and All Seeing I, it's Tony Christie and All Seeing I and Jarvis Cocker, because Jarvis Cocker wrote the lyrics. It's a fantastic Sheffield combination."
10. Coldcut ft. Lisa Stansfield – 'People Hold On'

"Lisa Stansfield: a huge hero of mine. Coldcut: a great act still making relevant records. Beautiful combination. This is an anthem."
–
Watch Róisín's self-directed video to 'Jacuzzi Rollercoaster' below.