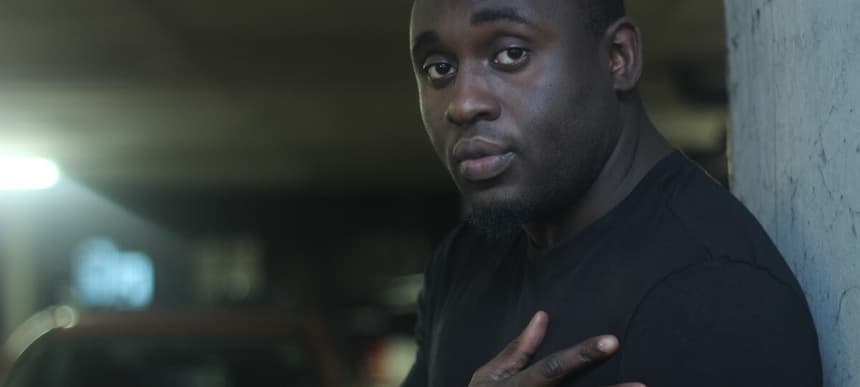 04.04.2014, Words by dummymag
The 10 best dance steps, according to Prince Rapid
Prince Rapid, member of legendary grime crew Ruff Sqwad, recently inaugurated the new Ruff Sqwad Entertainment label with his first solo EP, 'Turning Point', a grown-up grime EP featuring collaborations with Tinchy Stryder, JME, Ghetts, and more that celebrates Rapid's decade in the game. "I've been doing music for over ten years now," he says of the EP in a press release, "I've produced, rapped, and more recently sung on more tracks than you could imagine. I've experimented with different sounds, I've made singles, I've made mixtapes, and I've experienced some success whilst working behind the scenes for other people. But now, I'm ready to show the world me, my growth and who I've become."
Producer, rapper, singer – one thing that's been left off that list is "dancer". Here, Prince Rapid counts down 10 of the best dance steps for the raves, featuring moves from the Migraine Skank to the Macarena, as well as from increasingly popular styles like Afrobeats.
Azonto

Prince Rapid: "This dance has been the biggest thing in the Afrobeats scene for the last two or three years now. It was first introduced in Ghana, but when Fuse ODG made the theme song, it went viral, big time, and everybody started making Azonto dance videos. It's not an easy dance to learn, but when you do get it right, you'll have everyone on the dancefloor standing still, admiring the moves."


Head, Shoulders, Knees 'n' Toes

Prince Rapid: "This dance was definitely a winner because it brought back memories of the nursery rhyme that this song and dance is based on. These guys definitely took something old and made it cool to the point where everyone was doing the dance with a slight twist in the clubs."


The Dougie

Prince Rapid: "I knew this was a dance that would stay around for a while when I went to a nightclub about two years ago and a group of guys were doing it all night! Yes, all night, with slight variations here and there. I don't know how to do this one, but its definitely caught the attention of Chris Brown, who made a number of Dougie videos online."


The Migraine Skank

Prince Rapid: "Gracious K took the UK by storm with this dance, when funky house was at its height. A few years back I couldn't imagine going to an event and not seeing people do the migrane skank. The dance is pretty simple – I learned it in 30 minutes or so – but I've never displayed my skills on the dance floor."


The Macarena

Prince Rapid: "I will forever love this dance because it takes me back to my primary school party, where my whole class stood in a line and did the macarena. The funniest thing about this dance, to me, is that no one really understands what's being said throughout the whole song until it comes to the "HEYYY MACARENA!" This shows the power of the dance."


The Running Man

Prince Rapid: "The Running Man must have been the first dance I ever learned. In the early '80s, a lot of musicians and dancers incorporated this into their routines because it was fun and easy to do. I was in a club recently, and Snap!'s I've Got The Power came on, and I had to display the skills. Everybody looked at me as if I was mad. When the film House Party came out, it was like a dream to me, because The Running Man had a big influence in the performances."


Al Qaeda

Prince Rapid: "This is the latest dance to drop in Ghana, taking over from the Azonto – you can call it the Azonto's younger brother. I dont know why it's named Al Qaeda, but it's definitely being practised in the clubs today with many different varations. I have not quite perfected it, but it's definitely a dance to learn if you love Afrobeats."


Candy Dance

Prince Rapid: "This dance is still the dance to wind down and finish off a great night, no matter where you are! I still do not know how to do it, I just sit out when it comes on, unfortunately. It's quite embarrassing."


Pon Da River

Prince Rapid: "This is the dance you do when the dance floor is not full up in case you knock someone out! Pon Da River is one of my all time best dances, because there's about three different steps to the one dance, which makes it fun, yet challenging at the same time, to learn."


2-Step

Prince Rapid: "This has to be the best dance in the world, because everyone does it whether they can dance or not. It's simple and so easy to learn which means people abuse it the most at events. If you don't know how to do this dance, you may as well go to sleep right now, no matter what you're doing!"
Ruff Sqwad Entertainment released the 'Turning Point' EP on March 31st 2014 (buy).