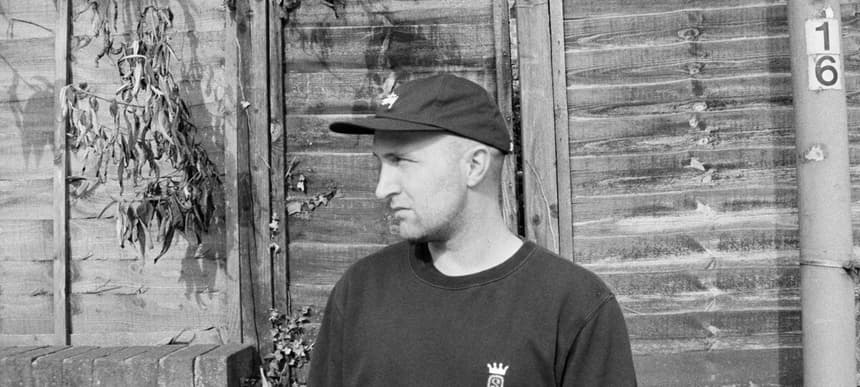 07.12.2017, Words by dummymag
The 10 best dancehall tracks, according to East Man
East Man is the incarnation of musician Anthoney Hart, a producer who is taking grime back to its basics. With a unique take that reduces the sound to its raw fundamentals, he also incorporates a hybrid from other fields – dancehall, drum & bass and techno – to produce some real musical and lyrical steel. One listen to him and you're immediately transported to grime's beginnings, when even the most well known MCs were, essentially, nobodies, shelling down pirate radio sets and letting the nation know the powers. His new album, Red, White & Zero, out next February on the Planet Mu label, will prove that.
Away from grime, Hart is an avid dancehall fan and it has played its part in the cultivation of his sound, but also his life. "I got into dancehall in the early 1990s through listening to hardcore and jungle, and digging for samples," he tells Dummy. "The combination of a rhythm track stripped right back to the basics and the vocals riding over the top was something that appealed to me then and continues to do so now.
"I think my own production owes a lot to dancehall, as much as it does to grime and drum & bass. For this top ten I thought I would choose a couple of favourite personal anthems, and then the rest will be some of my more recent favourites."
General Degree – Come Dis Up
East Man: "This is a personal anthem. This was on the first dancehall album I ever bought when I was 12 or 13, Reggae Hits Vol 15. I bought it for Ride De Punany as it was a huge tune in the summer of 1993 at school, but 'Come Dis Up' became my personal anthem."
Vybz Kartel – Badda Than Dem
"This is another personal anthem, and I think might be the first Vybz Kartel 7" I bought. It's a big tune, still!"
Elephant Man – Dawta & Son
"The most recent dancehall tune from Elephant Man. I have been waiting for this since he started posting clips of it on his Instagram months ago."
Buju Banton – Ruff & Bad
"Buju Banton on form. A tuff beat combined with that gritty voice. Nuff said!"
Bounty Killer – Duh Better Than This
"Bounty Killer on another killer riddim from Suku. Killer seems to go from strength to strength every year, and shows no sign of slowing down. Some conscious lyrical content on this one."
Busy Signal – Hot Spliff
"I love this tune. A great riddim combined with great flows. Busy Signal seems to be on it lately."

Vybz Kartel & Masicka – Infrared
"This tune! This one gets stuck in your head and won't shift for days, but in a good way. Love this one!"
Aidonia – Yeah Yeah
"If you don't know this one I don't know where you have been for the last few months. This tune is everywhere, and has been causing a bit of a controversy in Jamaica, apparently."
Shokryme – Sey Soh
"This one is cold."
Damian Marley – R.O.A.R.
"Everything about this tune is fire! Great riddim & deeper lyrics. I have been rinsing this for ages."
Check out Dummy's curated playlists on Spotify.