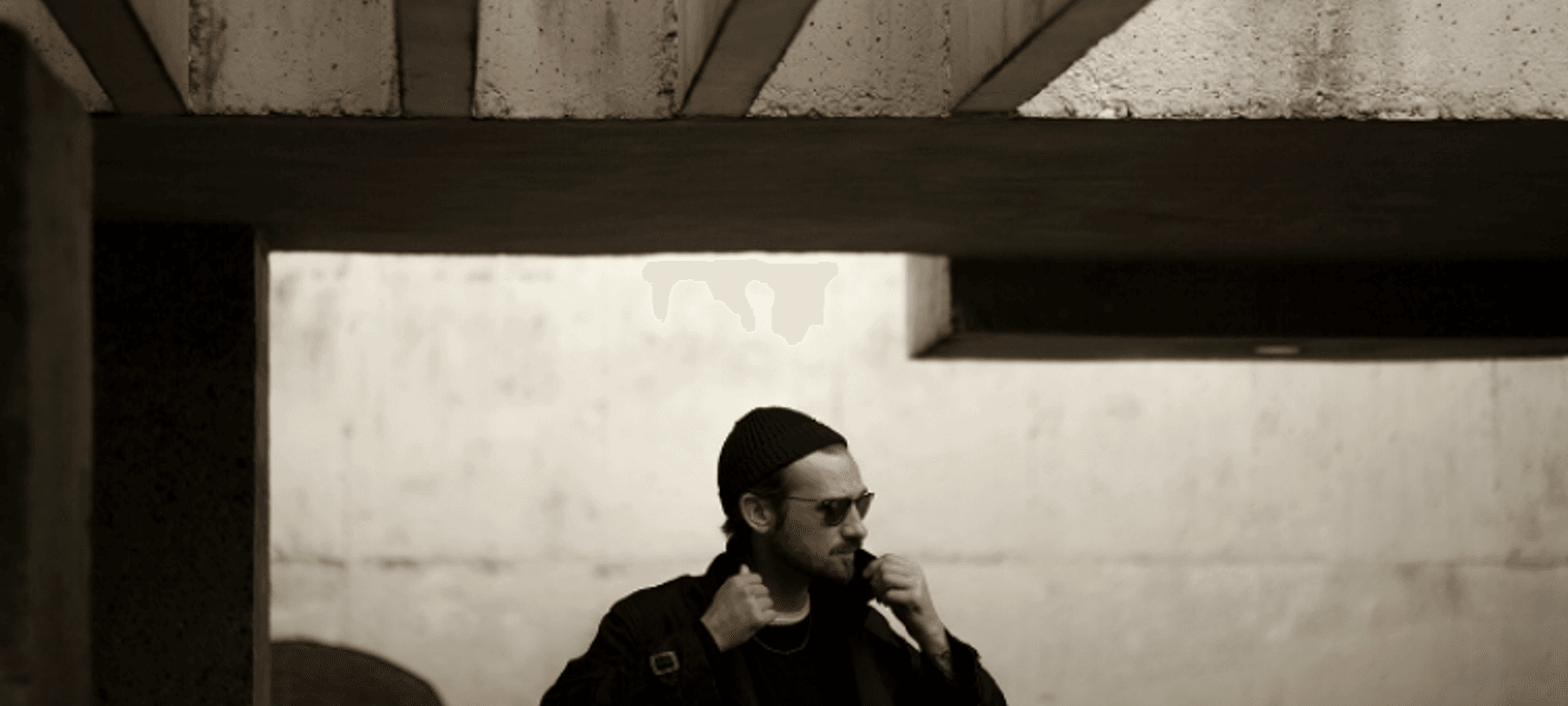 18.10.2018, Words by dummymag
The 10 Best DJ Toilet Break Tracks, according to Man Power
The DJ/producer runs us through his best "leg-it-to-the-loo" tunes
For a DJ, it's the ultimate dilemma: do I have time to nip to the loo before the next track finishes and silence kills the floor? Man Power, luckily, is someone who's put a lot of thought into his toilet break tunes. The British DJ/producer, otherwise known as Geoff Kirkwood, has been having a banner year – with a smattering of releases and remixes landing on DFA, Futureboogie and Correspondant, plus a mammoth 'We We We' compilation on his own Me Me Me label that nobly gave all profits to the Help Refugees charity. Now he's toasting his year with a new EP, 'Vista', about to surface on Richy Ahmed's Four Thirty Two label, that finds him fusing Italo-disco, acid and breakbeats into something really special.
Here Man Power gives us the ten best lengthy-enough cuts to give you ample time for a leisurely toilet trip, handwash and maybe even a snack before dropping the next banger.
–
1. Black Leotard Front – 'Casual Friday'

"This is the original leg-it-to-the-loo track from my first residency at Camp David in Newcastle. It was a straight-friendly gay bar (back when people used to make such ridiculous distinctions) which got so popular that the owners had to start charging people to get in because it was affecting the trade at the big club they owned down the road."
2. Anatolian Weapons – 'A Strange Light from The East (Khidja Remix)'

"Khidja are great guys and amazing artists. This remix is for a wonderful label from Greece called Lurid Music. I'd played the original version to death for about two years before I even got round to checking out the b-side, and then I found this beauty and I'm playing it still. It has that great bog break quality of sounding like about three different tracks being mixed over its duration."
3. Federico Gandin – 'Legion of the Lost Dreams'

"This has the opposite effect of the Khidja record. It's so wonderfully linear and subtle (technically at least, I mean – it's a BANGER) that it makes the listener unconscious of the passage of time while you trap door it for the call of nature."
4. Alexander Robotnik – 'Obsession for The Disco Freaks (Andy Blake Remix)'

"Andy Blake is an amazing producer and remixer. It was a toss up between this and Cave Paintings 1y, which also often dimly soundtracks my visits to the necessarium. I chose this because I also get to mention Alexander Robotnik too, as he's a full legend who needs name dropping as often as possible."
5. Shackleton – 'Blood On My Hands (Ricardo Villalobos Apocalypso Now Mix)'

"Does anyone else think Ricardo may have a bladder problem? I mean, let's be honest, I could have done this entire feature with nothing but bladder relieving opuses made by him. I do miss the times when this deep and swelling sound was more prevalent and I do think that music is required to be more immediate than it is hypnotic right now. Rather than go into a lecture about shortening attention spans, though, I'll just take this opportunity to say he's a genius, and this is phenomenal."
6. Mushrooms Project – 'Odyssey III'

"I'm 15 months off 40, and the years have taken their toll on my ability to sleep through a full night without a dewy eyed stumble to the bathroom, or my ability to cross my legs on a long bus journey. As such, I don't always have to reach for the long music during peak time, and it's nice to be able to have that option during warm up sets too. At 14 minutes, this record can actually comprise of almost an eighth of your typical warm-up set, freeing you up to do other important things like checking in on Facebook and pouting on Instagram."
7. Hungry Ghost – '(I Am A) Series of Strange Loops'

"Half of Hungry Ghost is my friend Ben Williams aka Gatto Fritto, who holds the triple distinctions of being one of the funniest, cleverest and most talented people I know. Please everyone check him out and make him even more famous, just so I can see that there is some musical justice in the world."
8. DJ Duke – 'Amor'

"A slept-on classic from one of my fave artists on one of my fave labels."
9. Spencer Parker – 'The Improvised Minotaur'

"Spencer is an incredibly versatile artist (as his most recent album shows), and this is a bit of everything-but-the-kitchen-sink piano house, that more than justifies its extended length."
10. Apparat – 'Arcadia (Boys Noize Remix)'

"This is sooooo over the top it's not that easy to play everywhere, but it disintegrates clubs when played in the right context. Very much one for when you've been holding it in all night and you want to pop off and back to catch the applause for your last track."
Man Power's 'Vista' EP drops on Four Thirty Two on December 7th.