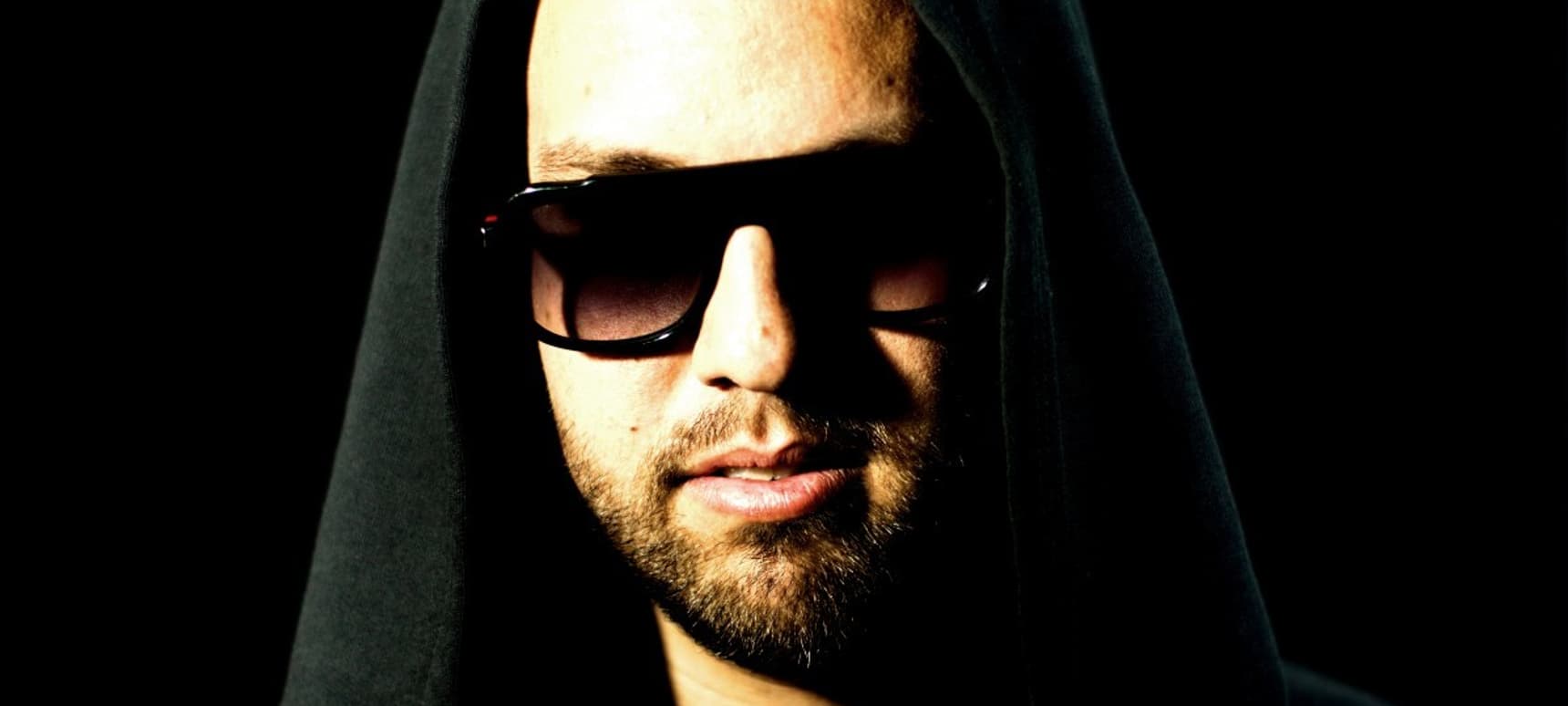 24.11.2015, Words by dummymag
The 10 best dream inducing techno tracks, according to Maceo Plex
Barcelona based DJ and producer Maceo Plex is a household name in the house and techno scene. An enthusiast of the dark and deep side of the genre, Maceo Plex has so far had a very fruitful career, spending the past six years releasing across heavyweight labels such as Kompakt, Crosstown Rebels and Ellum Audio. To add a little fuel to his club domination fire this year he did a Radio 1 Essential Mix earlier this month, which spans the rich soundscapes that he has been exposed to since his inception in the early '90s and weaves a selection of old and new music together, creating a solid musical journey for listeners.
Interested in the dream-inducing, trippy, and ambient side of techno, Maceo Plex is starting 2016 in a 'dream' setting, headlining LWE's New Years Day party with his 'Don't Sleep Dream' concept at London's Tobacco Docks – a Grade 1 listed building that will be transformed into an epic day party to see in the new year. 'Dream Don't Sleep', which is explained by Maceo Plex below, is the DJ and producer's ambition to capture that surreal point in the night when you're on the brink of having an out of body experience. The music has taken you, and you're riding it, zoning the fuck out, and completely 'letting go'. To soundtrack the vibe, Maceo Plex will be joined by a live showcase from very special guests Âme, plus Tobacco Docks resident Anja Schneider and support from B.Traits, Huxley, Citizenn and Ejeca.
Maceo Plex's all-time favourite dream inducing tracks span from '90s club chill out room classics through to dreamy ambient-flecked house, which make this list the gospel for techno dreamers. Listen and read the selections below or kick back and trip out seamlessly
here
.
01. Mr. Barth & Persuader Snorkelmannen
Maceo Plex: "This is one of my all-time favorite tracks. It's so dark and sinister, yet there is something dreamy about it."
02. Billy Dallessandro Don't Sleep
Maceo Plex: "This is an older favourite of mine that actually sings the words dream don't sleep. Sick!
03. Aphex Twin Rhubarb
Maceo Plex: "Rhubarb is one of the most beautiful electronic compositions ever created. Not many can compare."
04. Bitstream Stream One
Maceo Plex: "Another beautiful concoction that induces a dream sleep right away."
05. Secret Frequency Crew Neon Bridge
Maceo Plex: "Slow and classy. Perfect for that chill out room so often found in the '90s club scene."
06. Maurizio M4
Maceo Plex: "Hits the perfect dreamy techno groove. It will never get old!
07. Fortran 5 Heart On the Line
Maceo Plex: "Probably my favorite dreamy house track ever."
08. Maceo Plex & Gabriel Ananda Solitary Daze
Maceo Plex: "My own attempt at dreamy beautiful house. It always seems to work well for closing out a set."
09. Single Cell Orchestra Knockout Drops
Maceo Plex: "Beautiful."
10. Return of the Native Morphosis
Maceo Plex: "A great trancey track that never gets old."
Maceo Plex plays LWE NYD Presents Dream Don't Sleep on January 1st (tickets)