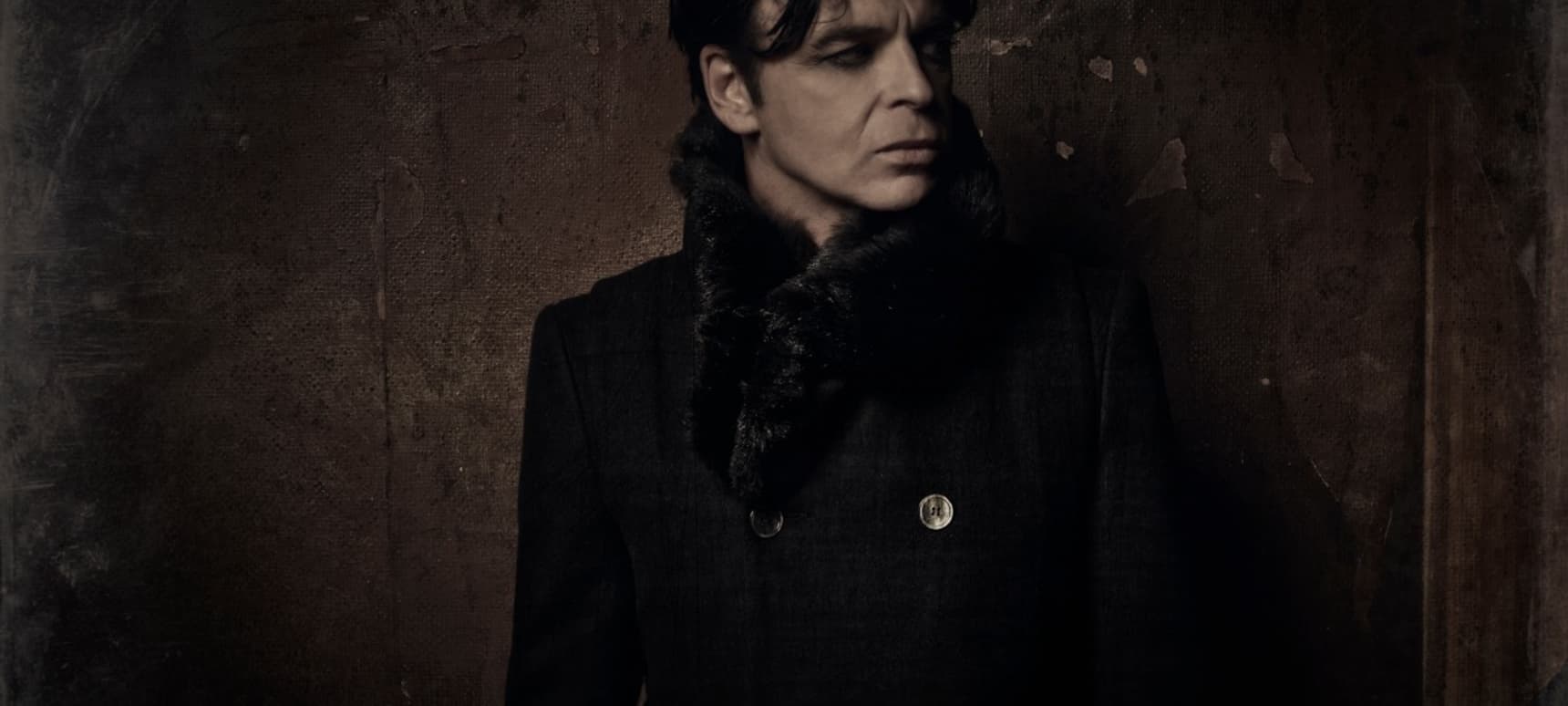 15.11.2013, Words by dummymag
The 10 best driving songs, according to Gary Numan
Gary Numan shouldn't need much of an introduction: following a chance encounter with a Moog synthesizer left over in the studio where his band Tubeway Army were recording, he started incorporating synths into rock songs, going on to pioneer commercially viable electronic pop music and score a couple of classic, chart-topping singles in the process. Last month, he released his very well-received 'Splinter (Songs From A Broken Mind)' – extraordinarily, this was his 20th studio album.
Cars is probably Numan's best-known song (although he's more of a flying man, having been a display pilot for a short time), so we asked him to put together a list of songs to listen to while driving down the open road. He's a good sport, and sure enough, sent us his answers today and they're marvellous. There's a lot of heavy stuff here from the likes of Nine Inch Nails and Rammstein – hardly a quiet drive, it's more like heading full throttle down a Lost Highway.
Nine Inch Nails – Head Like A Hole

Gary Numan: "Best chorus ever written. I defy anyone driving to listen to this without pushing the throttle a little further."

Depeche Mode – I Feel You

Gary Numan: "Depeche Mode. One for winding roads in the dark. It has that uneasy sense of menace."

Queens Of The Stone Age – The Lost Art Of Keeping A Secret

Gary Numan: "Open road, top down, going wherever life takes you."

Rammstein – Sonne

Gary Numan: "Arguably the greatest guitar riff of all time, this is perfect for traffic light racing, or driving a bulldozer I guess."

Fleetwood Mac – Albatross

Gary Numan: "Fleetwood Mac. An essential cure for road rage. Play this, calm yourself, ignore the little shit that just cut you up."

New Order – Blue Monday

Gary Numan: "Play the long version, I think it lasts longer than the drive from LA to New York but that's no bad thing."

KMFDM – Dogma

Gary Numan: "Doesn't really matter when you play this. You will have a better journey if you do. Simple as that."

Marilyn Manson – mOBSCENE

Gary Numan: "If you need to get somewhere in a hurry, this will help. It just makes you go faster, nearer to the edge."

Chris Isaak – Wicked Game

Gary Numan: "For driving home after you've just been dumped."

Lou Reed – Walk On The Wild Side

Gary Numan: "Because everyone should have a Lou Reed song in their car."
Mortal Records/Cooking Vinyl released 'Splinter (Songs from a Broken Mind)' on October 9th 2013. Gary Numan will play at The Roundhouse in London on November 16th, followed by Brighton's The Dome (November 18th) and Wolverhampton's Wulfrun Hall (November 19th) – more details and tickets here.