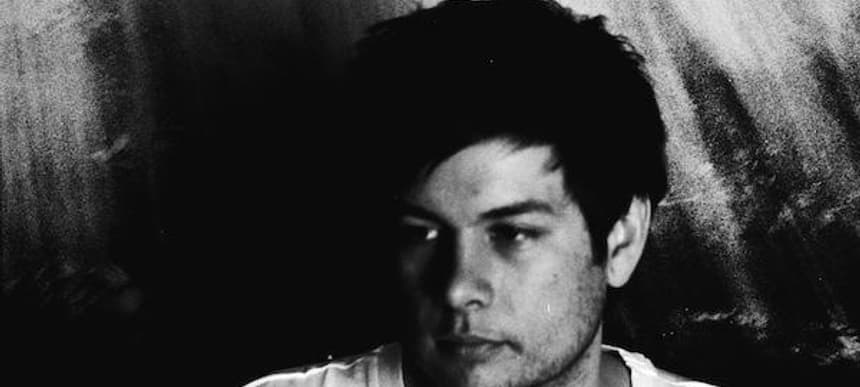 12.10.2016, Words by dummymag
The 10 best dub mixes, according to Medlar
Discovering music via drum and bass during the mid-'00s in Brighton, Norfolk-born DJ and producer Medlar has steadily climbed the ranks over the years. Working as an intern at local label Mr Bongo Records, he struck a chord with Matt Wolf, whose imprint Wolf Music would soon be home for Medlar's output of warm house that handily has just the right amount of jack to get you moving across the floor.
Medlar is one of 24 artists playing as part of Oxjam's 24-hour DJ marathon today, joining the likes of Rob da Bank, Secretsundaze, Horse Meat Disco, Goldierocks and Bugged Out DJs to raise funds for the charity's the ongoing fight against poverty. So, following his dubtastic two-part remix of Jamaican disco-funk outfit King Sporty & The Root Rockers' Get On Down lifted from the archives of legendary Miami label T.K Disco – it only made sense for Medlar to carry on the theme and share 10 of this best dub mix-downs – spaning classics from the electro-funk of Newcleus to Manchester's trophy electronic group, New Order.
Read through Medlar's selections below and listen seamlessly on our YouTube playlist.
Alice Smith Love Endeavour (Maurice Fulton Remix)
Medlar: "Typically brilliant remix from Maurice Fulton, teasing delayed bits of the vocal throughout until the big hands-in-the-air vocal and piano drop at the end. It can be confusing figuring out when the best time to play it is, I generally cue it up from halfway through unless it's an earlier set. Hard to beat this guy when's he's on his day, I'd say for me he's taken the remix champions belt from Carl Craig in the last decade or so."
Lady Thuli I'm Gonna Make It (House Mix)
Medlar: "South African house/proto kwaito from the late '80s/early '90s is pretty en vogue at the moment, V.O.'s Mashisha just had a very welcome reissue on Invisible Cities (which also features a killer dub mix) and hopefully we'll see some of this era of South African dance music made more available, as a lot of it isn't particularly affordable or easy to track down. This one is so nice (and short) that I played it twice in Istanbul last week!"
Jeanette Thomas Shake Your Body (House Shaker Version)
Medlar: "This one has the same kinda triggered vocal clips as the above choice, which are always fun aren't they? It must have been the thing to do in 1989, I guess. Usually in my record bag!"
Raw Silk Just In Time And Space (Dub)
Medlar: "A really handy record to play between house and disco and one of the few tracks of the era that I end up playing when I'm playing late sets, not much disco works that well at 5/6am I've found. Really cool mix of just drums and weird fx with a few melodic parts coming in together then conveniently disappearing again in the middle, a great DJ tool."
Newcleus Jam On It (Instrumental)
Medlar: "I bloody love electro. I swear it will still sound futuristic when we're old fogies. The Egyptian Lover will never be out of a job, and rightly so. I can take or leave the pitched up rap vocals popularised by Newcleus etc. though, so B-side dub mixes are especially welcome."
Ce Ce Rogers Someday (Some Dub)
Medlar: "True to the name, this really is some dub! Stripping it down really makes it work so much better, in my opinion, and one of my go to tracks these days. I played it in Paris at the weekend and was mesmerised by a guy in a Megadeth tee shirt wailing along with his eyes closed to it, big up."
Funky Green Dogs From Outer Space Reach (Dub)
Medlar: "There are so many Murk remixes to pick from, but I went for this stripped back version of their own Reach. So often what works best on a dancefloor is just drums, bass and vocals – producers take note!"
House of Spirits Holding On (Peaking Lights Dub)
Medlar: "A dub mix of Tom Noble's creation by Peaking Lights. One of my favourite records of recent years and partly due to both mixes being so good! It was the perfect idea for a remix of a modern disco record and executed perfectly by the coolest married production team out there."
New Order True Dub
Medlar: "Shep Pettibone has made a shitload of remixes over the years, working for labels like Salsoul and a lot of the big stars from the '80s. Basically, he knows what he's doing! I don't think I would ever play the original of this track out, but this dub mix has become something I would dig out if the right occasion calls for it. I can imagine it being the highlight of a big room or festival set."
King Tubby 300 Years At The Grassroots
Medlar: "I couldn't leave out the (supposed) originator and ultimate pioneer of the techniques that have undoubtedly changed things forever, and had a profound influence on dance music as we know it today. Again many I could have picked but this is one I often play during warmup sets, so was fresh in the mind."
Medlar is one of 24 artists playing as part of Oxjam's 24-hour DJ marathon on October 12th-13th at Work Bar, London (info / live stream).