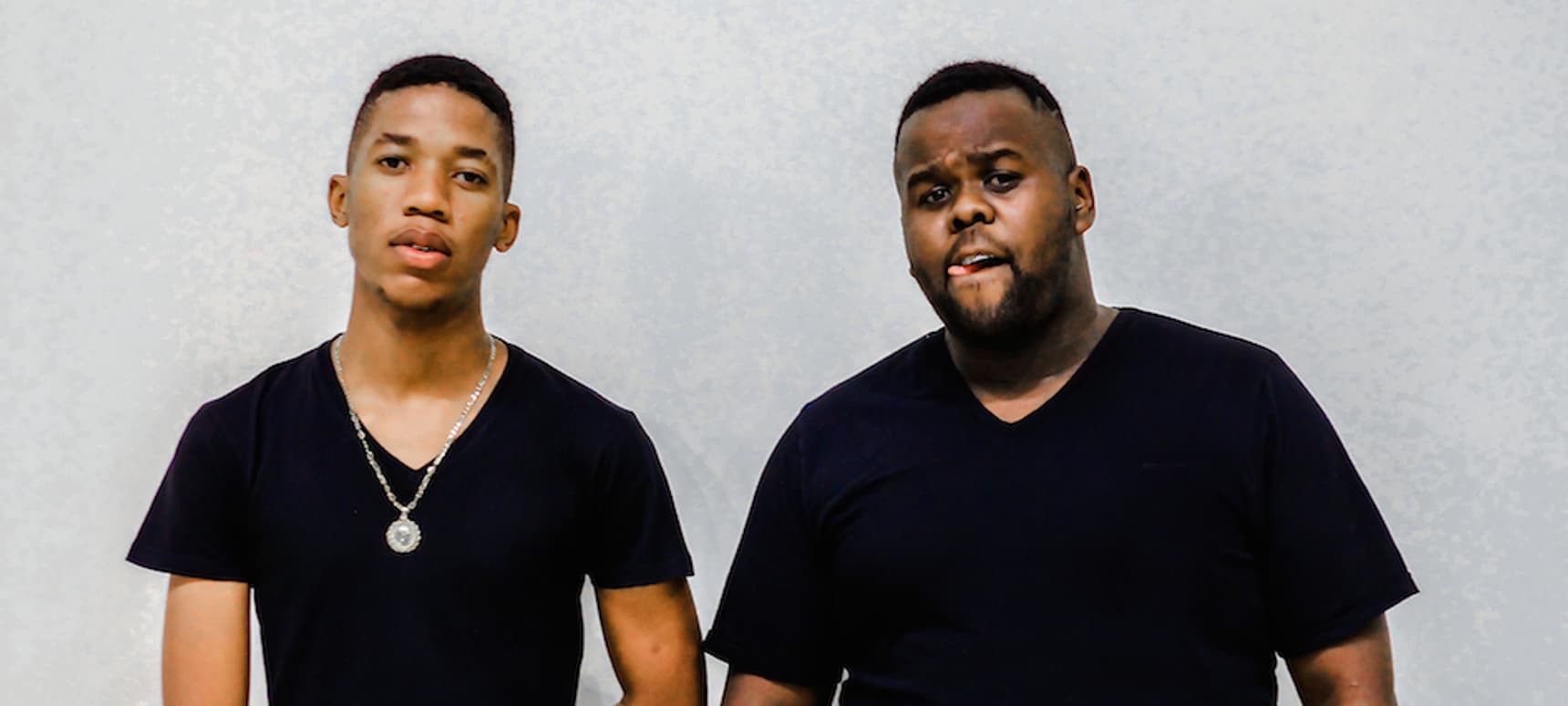 27.11.2017, Words by dummymag
The 10 best Durban party smashers, according to Rudeboyz
Widely acknowledged as Gqom (or, extremely funky house music from South Africa) originators, alongside Goon Club label mate DJ Lag, Rudeboyz have opened doors for a vast number of South African artists and music makers who have come after them.
Since 2015 the Durban-based duo, made of Masive Q and Andile T, have conjured up raw, energetic compositions that have taken the sounds of their township global. Their new project, Gqomwave which is out today on Goon Club, is a four-track opus brimming with intense, driving rhythms and boundless energy. For a Gqom novice, theirs is a wondrous introduction.
The genre, and the sounds of their homeland, run right through Rudeboyz's DNA, so much so they couldn't wait to list some undeniable bangers that they are proud to call South African compositions and undeniable party starters…
RudeBoyz ft Tdk Macassette – Yebo
Rudeboyz: "Our latest Gqom single that is influenced by a lot of other genres. The catchy female vocal is a singalong for the crowd. This is one of our best tracks so far."
Okmalumkoolkat ft Amadando – Gqi
"One of the biggest songs in South Africa (S.A.) and one that we produced. It's the first Gqom trap track ever in the world and it went viral. It was a shock to us because we never thought people would really pay attention to it, mainly because it's two genres in one song."
Dj Tira ft Tipcee & Joejoe – Malume
"It's a house track that has a Gqom feel to it because it's just a waste of time to make a house track in Durban because Gqom is the main trending genre right now. It was produced by Joejoe, one of the most hard working producers."
Durban Nyts ft Busiswa & RudeBoyz – Sesi On
"This is a dope song that fits more under house music. It has a broken beat style and electronic synths which is something different to what we produce. The hook of the song is amazing too. It's a party mood song."
Busiswa ft Maphorisa – Bazokyeka
"This is a commercial Gqom song and Busiswa is one of the best. She fits very well on these beats, she does a magnificent job and makes the song sound sexy."
Benny Maverick ft Dlala Mshunqisi – Memeza
"It's one of those crispy house tracks that also has a Durban singalong feel to it that really drives people insane. Beautiful song."
RudeBoyz – Bounce Back
"All we can say about this song is that it really comes from our madness, emotional Gqom season. This is one of the tracks to look out for on our Gqomwave EP."
Crystal Fighters – All Night (RudeBoyz Remix)
"Amazing song and one of the best singalong Gqom remixes. It's something that you hardly find in the Gqom industry."
Culoe de Song – Rambo
"This is in our top 3 best songs of this year. Culoe is one of the greatest in the world and we have always looked up to him. This song is magic, raw and sweet at the same time. It's a masterpiece."
Babes Wodumo – Umngan 'wami
"This is one of the songs that you drop at the event and people go crazy. It reminds us of the best and craziest moments in our sets."
Rudeboyz's Gqomwave EP is out now.