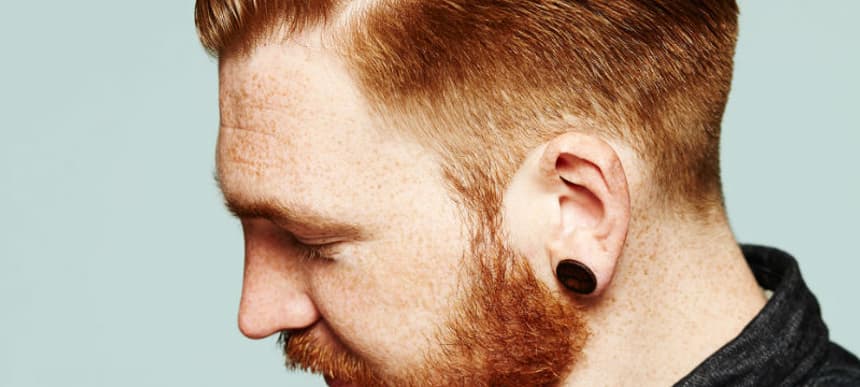 01.05.2015, Words by dummymag
The 10 best dystopian tracks, according to Rødhåd
Rødhåd started his career towards the end of the 1990s, organising open air parties outside of Berlin. Over the next decade or so he'd hone his craft, spinning dub techno in clubs like the city's Golden Gate and perfecting his mixing technique, before launching his own clubnight, Dystopian, where as resident he built up a reputation for playing hypnotic, extended after-hours sets. His bookings around the city picked up, and before long Rødhåd was starting to play further afield: now, he's become an incredibly in-demand international touring DJ in his own right.
On Sunday (May 3rd), Rødhåd will be bringing Dystopian to London, showcasing the night's dark, end-of-the-world techno across an all-night session at The Steelyard warehouse space. He'll be bringing other members of the crew with him: Alex.Do, who made his debut on the Dystopian Records label last year, will be DJing, while compatriot Vril will be performing his live set.
As the date approaches, Rødhåd has put together a guide to his favourite dystopic records. While this selection contains the sort of pummelling techno to listen to while the walls crash down around you, there's also space for apocalyptic pop from Depeche Mode, synthesizer epics from Vangelis and Boards of Canada, and even a not-so-guilty pleasure from The Matrix soundtrack.
01. Vangelis Blade Runner soundtrack
Rødhåd: "I mean, we just have to start with a masterpiece like this. Superb field recordings in the background, synthesizer melodies, and a melancholic, dark atmosphere. This is DYSTOPIAN…"
02. Depeche Mode Never Let Me Down Again
Rødhåd: "Despite this record not being a typical electronic track, the lyrics and the whole vibe of the song are insane. Depeche Mode have created a track as depressing as it is energetic. An absolute classic."
03. Rob Dougan Clubbed To Death
Rødhåd: "Actually I just couldn't decide which version is better. Clubbed To Death was first released in 1995 on Mo Wax, but got full recognition as part of The Matrix soundtrack in 1999."
04. Heiko Laux Hangin
Rødhåd: "Heiko Laux version is such a trip. Once you hear it, you hear the blueprint of techno."
05. Boards of Canada Amo Bishop Roden
Rødhåd: "This is a true classic for me. It's sooo incredibly strong and intense. I still get goosebumps when I hear this on the radio, even today."
06. British Murder Boys Rule By Law
Rødhåd: "What can I say? Every single British Murder Boys track sounds like it was made for a dystopian society. I just picked one record from their back catalogue as example, but so many fit this mold."
07. Ben Klock Earthquake
Rødhåd: "One of Ben's earliest productions, but already he had mastered his typical dark, melodic sound signature. It's fantastic."
8. Joel Mull Begun The End Has (Mathew Jonson remix)
Rødhåd: "Here are two of my favourite artists on one record. This is just epic until the world caves in. Sublime."
09. Recondite Sultry
Rødhåd: "You've got to have some acid for a rainy day, right? Here is a little pearl with such a great atmosphere. Very Dystopian."
10. Rødhåd Helldiver
Rødhåd: "The Helldiver track is my little soundtrack for a dystopian scenario. Also Heleen [Blanken] did such fantastic work on the YouTube video as well. The whole sound is just scary!"
Closer presents: Dystopian Night (UK debut) with Rødhåd, Alex.so, Vril (Live), and Aidan Doherty at The Steelyard, London on Sunday May 3rd 2015 (buy tickets).