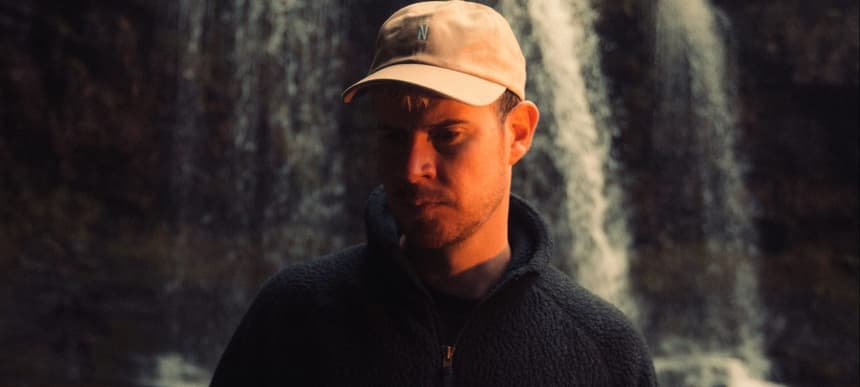 09.02.2022, Words by Billy Ward
The 10 Best Festivals To Play Worldwide, according to Wilkinson
"It's festivals like these that you remember purely from the energy of the crowd..."
Not many DJs get to experience the type of worldwide success Mark Wilkinson, aka Wilkinson, has seen over the last two decades. Hailing from Hammersmith, the electronic superstar is one of the best examples of an underground talent breaking through to pack out stadiums across the globe – raising the bar for what is possible in the dance and drum and bass scene while becoming one of the most recognisable names around.
Despite tearing up dancefloors and festival circuits for so long, longevity has never been a problem for the 32-year-old. Wilkinson was the no.1 drum and bass artist in the world last year in terms of streaming figures and ticket sales, and he is taking this momentum into 2022 with a brand new album, entitled 'Cognition'. Out Febuary 11 on his own Sleepless Music imprint, the DJ's latest offering promises to be one of his most accomplished bodies of work to date, complete with an array of star-studded features from the likes of Becky Hill, Amber Van Day and more.
In celebration of his new album and preparing for a busy summer of music ahead, we sat down with Wilkinson to discuss his 10 favourite festivals to perform at around the world.
1. Rhythm and Vines Festival, New Zealand.
"This festival always has a special place in my heart. Taking place in the middle of the summer, on New Years Eve, in a natural amphitheatre that holds an audience of over 20,000. It's a privilege to have such a big profile in such a beautiful country."
2. Pukkelpop Festival, Belgium.
"I've been lucky enough to play at a few different stages at this festival and it's always blown me away. The backstage village is incredible and the line ups are always massive and diverse. I've bumped into a lot of my hero's backstage at this one!"
3. Glastonbury Festival, UK.
"One of the most famous festivals in the world for all the right reasons. The big stages are great and the line-ups are always strong and diverse but for me this is one that I always get involved in. This festival is so much more than just the music, it's about the atmosphere, the west country folk in the healing fields, the sheer scale of it and also getting weird in Shangri-la after midnight."
4. Exit Festival, Serbia.
"Serbia is a beautiful country and this festival sums up it's beauty. It takes place in an old fortress that you can happily get lost in. I played 'Afterglow' for the first time ever at this festival when the sun was coming up and bumped into Flea from Red Hot Chili Peppers at the men's urinals. Unforgettable."
5. Sea Dance Festival, Montenegro
"The sister to Exit festival, I played this a long time ago and always remember being blown away by how amazing the location was but also the size of the crowd!"
6. El Dorado Festival, UK.
"This is a fairly young festival that I definitely advise everyone to get involved in. It's got a unique layout and amazing production that again goes way beyond the music. It's festivals like these that you remember purely from the energy of the crowd thats clearly influenced by a quality festival experience."
7. Roskilde Festival, Denmark.
"It was a privilege to be booked to play this festival with my band in a country that I don't get to play that often. Such a big festival and it was amazing to see so many people turn up to my set."
8. Let It Roll Festival, Czech Republic.
"This is one of the biggest drum and bass festivals in the world and I've been fortunate enough to play it almost every year for the last decade. The production they put in on the mainstage is iconic (usually a massive robot or spaceship) and it always goes off both onstage and backstage!"
9. EDC Festival, Las Vegas.
"Music festival meets Las Vegas. It doesn't really get better than that. Insomniac always throw amazing festivals and the production levels don't really get better than this. I've a lot of respect for them always representing drum and bass on the line-ups regardless of how it's popularity has fluctuated in the US over the years."
10. Hidden Valley Festival, New Zealand.
"I've been a part of this festival from its birth and have loved watching it grow into something bigger and bigger without compromising the experience and always being invited back. Again a massive shout to the New Zealand fans for not only their energy but their devotion to the music!"
Stream Wilkinson's latest single 'Close Your Eyes' below and pre-save the 'Cognition' album here.