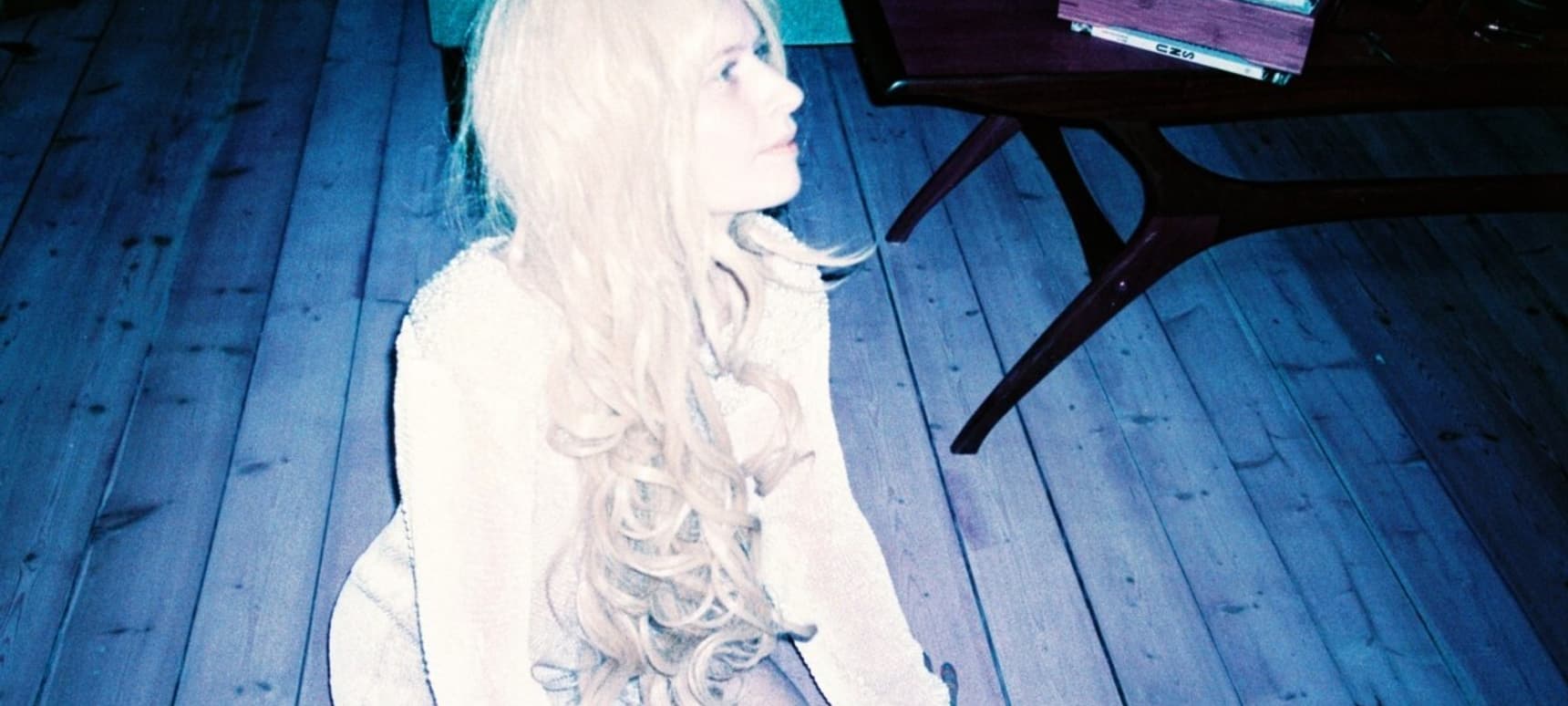 10.11.2015, Words by Natalie /
The 10 best film soundtracks, according to Jenny Hval
On her recently released album 'Apocalypse, girl' Norweigan Jenny Hval collaborated on the album alongside her muses Elisabet Vogler and Sister Alma, with the latter credited with contributing the samples to Hval's fifth solo album. In truth, she didn't; the two women are the subjects of Ingmar Bergman's 1966 classic film Persona, and Hval was merely hoodwinking their involvement in her stunning and most provocative release yet.
If you haven't seen Persona, it begins with images of photography equipment and projectors that light unrelated objects, including an erect penis. On the album's opening track Kingsize, Hval asks herself through monologue, "what is soft dick rock?" before listing a series of impressions that she has of America, where she now mainly resides. The correlation here is obvious: by questioning the symbol of masculine strength, Hval reduces males into a vulnerable, weak state, much like the feelings and despair that Vogler experiences in Persona – characteristics that society associates with women. 'Apocalypse, girl,' is an illusion shattered.
Before her UK tour in support of 'Apocalypse, girl', we asked Jenny (a former film student) to introduce us to the ten best soundtracks. Instead, Jenny picked her ten favourites, because in her words she "is not so good at sticking to a story, as you can see from this list." Amongst her selection is Todd Haynes' drama SAFE, Spike Lee's Do The Right Thing, and Dusan Makavejev's satire WR: Mysteries of the Organism – a film that mirrors the erotic and political themes buried within her album.
Explaining her collection, here's what Jenny said about her ten selections:
"First: a lot of my favourite films don't have any music in them. I'm not a fan of soundtracks. 99% of them is just telling you in a rude voice how to feel while being so lame it makes me embarrassed. They make me ask: what do you think a feeling is? But here are ten exceptions."
01. Fruit of Paradise by Vera Chytilová.
Jenny Hval: "A beautiful film (along with the wonderful Daisies). And an otherworldly and at the same time very visceral soundtrack. Look out for a choral balloon sequence, it's fantastic."
02. WR: Mysteries of the Organism by Dusan Makavejev.
Jenny Hval: "Skip to 2:11 in this video and watch an amazing bagpipe-meets-raw eggs sequence. 100% erotic and political. Please watch the full film also, it's magnificent."
03. Nightmares Come at Night by Jess Franco.
Jenny Hval: "Music by Bruno Nicolai. Some wonderful almost-choral or almost-just-pulses sequences in this movie, one of many great Franco films I've seen in the past … month. Also, as always with Franco films, the extremely awkwardly placed dialogue matches the eerie music perfectly."
04. SAFE by Todd Haynes.
Jenny Hval: "Fantastic sci-fi like soundtrack set in the world of fearful domesticity (the final frontier!). Julianne Moore is like a female 'Low'-era David Bowie, only more intense. The music in this movie (not sure exactly what is playing in this clip) is to me even more magical than the work of David Lynch because it is so incredibly subtle."
05. Sans Soleil by Chris Marker.
[embedding for this clip has been disabled – click here to watch on YouTube]
Jenny Hval: "This movie solarizes the world (the best way to be "sci-fi") and has been one of my favourite films since I was 19. I read about it a long time before I got to see it and decided I'd love it, which I did. There is a scene in this film that I've always returned to for the most wonderful chord progression, but I won't tell you where it is. Also, the soundtrack is paired with a fantastic narrative voice (I'm only familiar with the English voice though)."
6. Freak Orlando by Ulrike Ottinger.
Jenny Hval: "I haven't seen this film, but for years back when I studied film, I tried to find it, I was reading about Ottinger's work and felt very drawn to them (especially this one, and Joan of Arc of Mongolia). I failed, and then completely forgot. So I don't know what this film is like, nor the soundtrack. But I'll include it here to remind myself that I must see it soon so that it might appear in a future favourite list. I love this scene."
07. Orlando by Sally Potter.
Jenny Hval: "Orlando by Sally Potter, 1992. I love this final song; it always makes me cry without telling me how to feel."
08. Do The Right Thing by Spike Lee.
Jenny Hval: "A truly beautiful film with an amazing soundtrack and the music is used so brilliantly. If I were you, I'd go in at just after 40:30 to watch the battle of the boomboxes – one of my favourite scenes."
09. Ritual In Transfigured Time by Maya Deren.
Jenny Hval: "You need to turn off the volume on your computer to watch this because it was made as a silent film. Silence as a soundtrack is beautiful, sometimes the best soundtrack. I love the non-sound of the wind, the non-sound of skin, and the non-sound of dancing in this film. Maya Deren was a fantastic filmmaker."
10. Paradise: Hope by Ulrich Seidl.
Jenny Hval: "I was inspired to go off topic here at the end and present movies with almost no soundtracks. It's a beautiful film, a recent favourite and the final part of a trilogy. In Seidl's films, the silence makes you crave music because it's all so real and embarrassing and unbridled (and when there is music it's equally horrible, just watch this trailer). If only there would be a minute of a song here, you think to yourself, you need relief, you need a break, you long to drift away. But if there would be music, the young protagonist would be eroticised and all that stuff that all other movies do. Instead, you get truly brilliant glimpses of people in a society gone completely out of hand."
Jenny Hval will perform at London's Hoxton Square Bar & Kitchen on Wednesday, November 11th (tickets). Jenny Hval's 'Apocalypse, girl' is out now through Sacred Bones Records (buy).