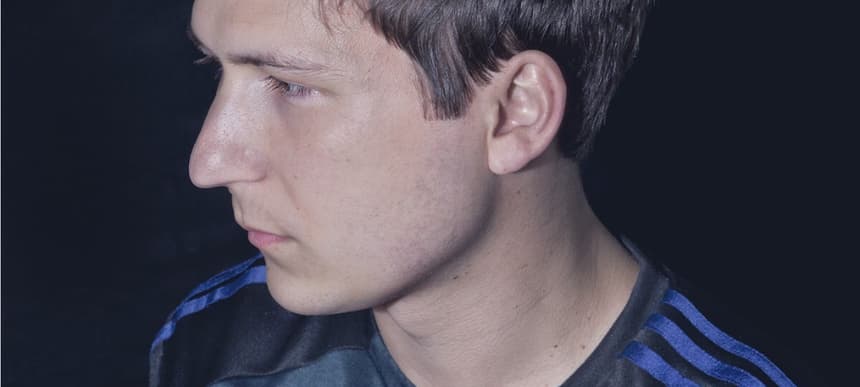 09.10.2014, Words by dummymag
The 10 best found field recordings on Youtube, according to M.E.S.H.
M.E.S.H. is a producer and DJ, and a member of Berlin experimental club music collective Janus. Originally hailing from Southern California, M.E.S.H. immersed himself in Berlin's underground music and art community when he moved to the city, and was a resident at Janus's monthly party, which brought in guests like Total Freedom, Jam City, and Venus X.
As a producer, M.E.S.H.'s high resolution sounds and sensibilities caught the attention of PAN, who released his 'Scythians' EP earlier this year. As a DJ, his mixes are musically far-reaching and unpredictable in mixing style, but display an affection towards experimental sounds and an atmosphere of dread.
Before M.E.S.H. touches down in London for Tropical Waste – a clubnight dedicated to mutant sound system music that takes place every other month at The Waiting Room in Stoke Newington – he's made a playlist for Dummy consisting up of videos found on the most obscure corners of the internet. M.E.S.H. describes these as "found field recordings with great audio for sampling or blending into a DJ set or just enjoying", which says just about everything that you need to know. Peruse the list, which comes with some beautifully dry commentary from M.E.S.H., below.
01. Ballsy Typhoon Swimmers in Hong Kong Harbour During Kalmaegi
M.E.S.H.: "Footage of very brave guys swimming through debris for fun in Hong Kong harbor during a typhoon."
02. orange mass house fire sick video
M.E.S.H.: "Footage of some firefighters responding to a suburban house fire in the middle of winter. Great sounds when they start hitting the structure with their hoses. Light narration."
03. Renault Sport F1 – Engine Test
M.E.S.H.: "Some scientists are getting this car engine to go really loud and measuring some things with technology."
04. Inside Space Station sound relaxing white noise HD
M.E.S.H.: "A recording from inside the ISS. Overlapping hums and fan noise from hundreds of active subsystems."
05. CZECHTEK 1999
M.E.S.H.: "Excellent camcorder footage of someone walking around an outdoor rave in Czech Republic in 1999. Great audio as the person filming wanders around between different sound systems and hangars."
06. U.S. Navy Submarine Surfaces Through the Arctic Ice
M.E.S.H.: "A submarine breaching. Kind of quiet with some talking and camera shutters, but still good."
07. Balloon and zip tie making sounds with bicycle spokes
M.E.S.H.: "Someone trying to make their bike sound like a motorcycle engine. The balloon does the low end and the zip tie does the highs."
08. Underwater Field recording of Great Yarmouth's Wave Machine
M.E.S.H.: "Oddly compelling sounds of a wave generator in a public pool. Great text narration (skip the first minute and a half)."
09. Exploding Lava Flow At Anak Krakatau (Krakatoa) Volcano
M.E.S.H.: "People on a boat filming lava slowly flowing into the ocean. Some interesting slurping sounds in the end, blended with the boat motor."
10. ASMR Calming zipper sounds
M.E.S.H.: "18 minutes of various zippers from the ASMR scene, filmed with candelight. ASMR videos are great for sampling, and there are so many weird scenarios to choose from."
M.E.S.H. plays Tropical Waste at The Waiting Room in Stoke Newington, London tonight, October 9th 2014 (buy tickets).