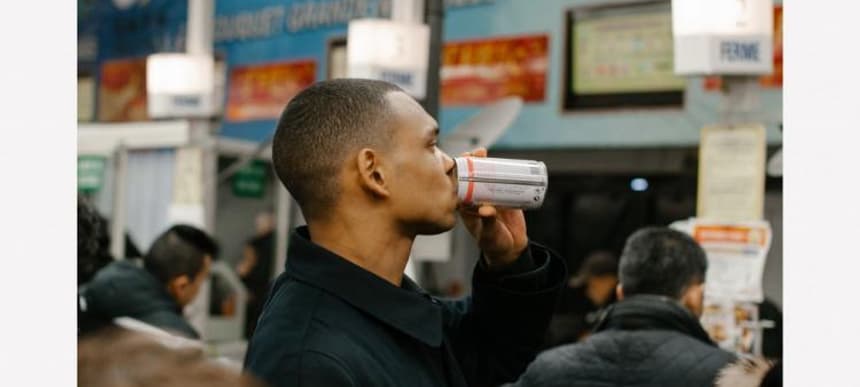 11.01.2016, Words by dummymag
The 10 best French techno and house tracks, according to Bambounou
From Bangaltar to Bradock, read a list of the 10 best house and techno tracks from France.
Following the release of his split EP with Margaret Dygas in November of last year, Bambounou saw out 2015 with a twinkle in his eye – playing iconic sets for Boiler Room Berlin with 50WEAPONS on December 29th, as well as the closing party of Amsterdam club Studio 80 on New Year's Day.
Already geared up for 2016, the producer and DJ is already sowing seeds of his success with an appearance due at the last ever 50WEAPONS show with the crew at Berghain on January 22nd, a remix for fellow Frenchman Shlømo, plus a collaboration with Francois X and new original material in the pipeline.
Bambonou pays homage to his homeland with his rundown of the 10 best house and techno tracks that have emanated from his native France. So, from Bangaltar to Bradock – check Bambounou's selections below and listen to the tracks seamlessly via our YouTube playlist.
01. NSDOS Meridien S-Dos

Bambounou: "One of my favorite artists. This track is truly amazing and so is the video clip. The edit is great and their approach to music is very raw, very fresh, and very inspiring."
02. Scan X Blinding Waves

Bambounou: "I love Scan X. He is affiliated with Laurent Garnier, who is one of my mentors. One day I met Scan X and during the conversation he told me he did the track from one of my favorite video games on Playstation 1 – Ghost In The Shell. From that day he earned my infinite respect. Since then, every time I listen to that track I get 'digital' goosebumps."
03. Pépé Bradock Deep Burnt

Bambounou: "This is a classic house record – instantly catchy and does the trick even though the original version is more than 11 minutes long. There isn't a single moment when I'm getting bored and the more I listen to it, the more detail it reveals."
04. Antigone And when the sky was opened

Bambounou: "Antigone has this deep understanding of music, yet he knows how to remain sexy and still create interesting grooves. He truly is a great sound technician. He can spend days in the studio just working on one element."
05. Thomas Bangalter What To Do

Bambounou: "Thomas Bangalter brought so much to French electronic music that I don't even know where to start. His early tracks sound like classic old school Chicago music and I love it. This track had a huge influence on me and on my vision of music.
06. Dj Steaw Tribute To Doug Willis

Bambounou: "Dj Steaw is a wonderful house DJ and producer – he also owns the label Rutilance which releases only the highest quality tracks."
07. Lazare Hoche & Malin Génie Slop

Bambounou: "Another house DJ crew from France. Their releases are on point and you can feel all the energy they are trying to send through their productions. It's really Inspiring."
08. Polar Inertia Major Axis

Bambounou: "Probably one of my favorite techno acts. This track got me totally obsessed for a long, long time. I was listening to it every morning and playing it in clubs even more. I had to delete it from my usb and force myself not to take the record! The intensity is growing as we go in to the depth of its length, but it remains sexy and mystical as hell."
09. Motorbass Les Ondes

Bambounou: "Les Ondes, taken from the all time classic 'Panful' album by Motorbass is one of the deepest tracks I've heard. The minimalism makes it extremely beautiful, there isn't too much to it. Philippe Zdar and Etienne De Crecy were reviving their own style and bringing it to a next level."
10. Point G Dim

Bambounou: "Point G aka DJ Gregory is one of the most respected DJs from France. His productions are always groovy and he manages to constantly reinvent himself."