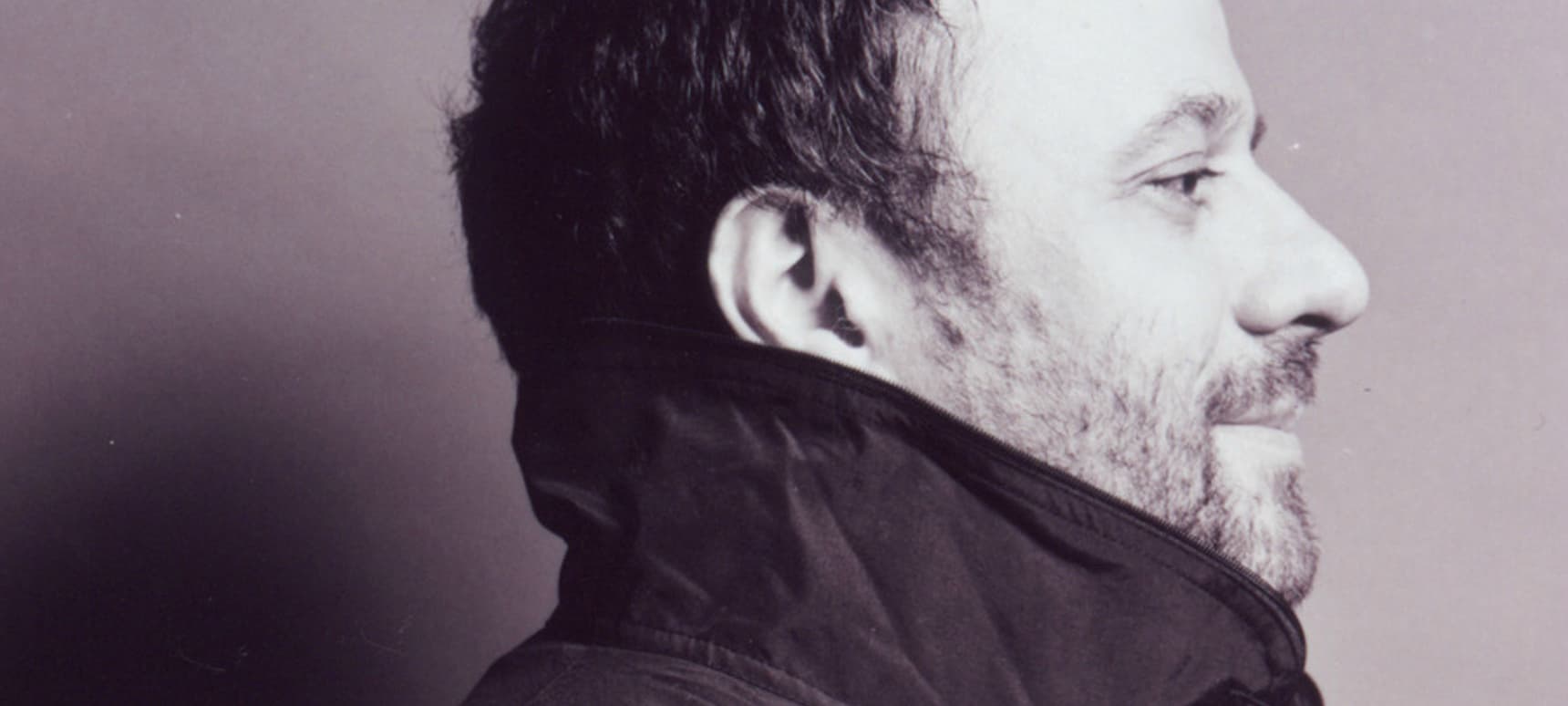 27.03.2015, Words by dummymag
The 10 best funky New York club records, according to François K
François Kevorkian's storied career can't be adequately summarised in one neat paragraph, but we'll have a stab at it: born in Rodez, France, Kevorkian moved to the United States in 1975. Although a drummer initially, he ended up DJing in underground clubs around New York City. Things just went forward from there: he taught himself tape editing, became an A&R at Prelude Records, starting making remixes, saw those remixes become huge successes, built a recording studio, engineered some classic records, then started DJing around the world.
The latter has been his major occupation since. Kevorkian doesn't trade in nostalgia: his DJ sets expanded far beyond the original golden era New York sound to include the most up-to-the-minute house, techno, and electro. But he'll never forget his roots, and before he touches down in London to play Need2Soul and Boom's next party at The Qube Project on Saturday (March 28th), he's compiled a guide to his favourite funky New York records – records that were hammered at legendary clubs like The Paradise Garage and Studio 54.
01. Johnny Harris Odyssey (Pt. 2)
François K: "This instrumental track seemingly came out of nowhere, and was featuring what was for the time a super-duper extra heavy bass. Part two is full-on cosmic with a demented synth solo. It really didn't have much anything to be compared to, which might explain why it still sounds so unique today. Relentless and hypnotic, a treat every time."
02. War City, Country, City
François K: "This is an unstoppable journey that soars dramatically and commands dancers' attention, but also really takes listeners places. Powerful and organic, it features some of the band's finest interplay, and has become an absolute classic of sorts at many old-skool New York City parties like The Loft, where it can be heard in its glorious entirety, almost 14 minutes until the very last note. Absolutely essential."
03. First Choice Love Having You Around
François K: "This is like the best of all worlds, a stunning Stevie Wonder-penned song produced by the unstoppable Norman Harris in Philadelphia, with First Choice's timeless vocal delivery. It makes copious use of the Auto-Tune of its day, the perennial 'Talk Box' that every serious funkster was known to be using, but also features gorgeous keyboard arrangements and a truly special groove. A real treasure."
04. Grace Jones The Fashion Show (Slave To The Rhythm)
François K: "Trevor Horn and Steven Lipson had a field day with this one. A spectacular production that was featuring all of the cutting-edge sounds and sampling tricks the Synclavier was famous for, but at heart this has an unmistakably dope vibe. Got hammered at the Paradise Garage for at least a year straight…"
05. Mass Production Cosmic Lust
François K: "This is a wicked instrumental jam with all of the proper elements and great energy. Punchy horns, fluid vibes, and that Rhodes solo in the middle plus the synthesizer bits; all of them so right on. Timeless, and one I still play all the time."
06. Melba Moore Standing Right Here
François K: "This one was a very emotional song to play, the whole jilted love angle with a scorching delivery. Careful when you throw this tune on. The same production team of Philly Sound faves McFadden & Whitehead delivers another winner here, with a contagious percussive groove full of elegance."
07. Little Sister You're The One (Tom Moulton Mix)
François K: "This is so raw, and right to the point. With its killer bassline right upfront, Sly Stone's production is genius, and Tom Moulton's remix brought it all together. Crucial tune."
08. Edna Holt Serious, Sirius Space Party (Unreleased Instrumental)
François K: "Larry Levan was heard saying that this may have been his favorite record on the West End record label, and he lavished this particular version with lots of truly otherworldly sounds, including the same trademark Michael DeBenedictus keyboards that made the Peech Boys so recognizable and catchy. Quite deep, unapologetically funky, it's always a memorable experience to hear when it's dropped in at the right time. The version that I'm quoting isn't on YouTube."
09. Stevie Wonder Black Man
François K: "This track was a part of the 'Songs In The Key Of Life', album but never came out as a single. Its full-on synthetic attitude, with lots of incredible spaced-out riffing action and an absolutely riveting message Stevie's synth bass and monster keyboards, are just so unbelievably futuristic yet earthy."
10. Ray Parker, Jr. For Those Who Like To Groove
François K: "Definitely inspired by the whole Funkadelic movement that was sweeping America in the late '70s, this one is a very credible instrumental take on that sound, and one that has stood the test of time and still sounds great anywhere you hear it."
Need2Soul & Boom! presents François K & friends takes place at The Qube Project, London on March 28th 2015 (buy tickets).